5000 Negative Circles - Open House

Saturday, 27 June 2015 from 9:00 am to 12:00 pm (AWST)
Event Details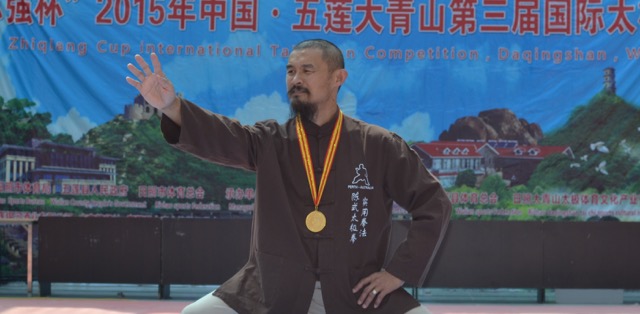 Your invited to join us for a morning of fun and circles.
Our aim is to complete 5000 revolutions of the Taiji negative circles.  This event is open to all.
Whether you're a student of Chen Style Taiji or not, may be you're just curious to see how this could even be possible.
Everybody is welcome.
Come join us as we connect with our Taiji friends in Singapore led by disciple, Michael Koh of Chen Style Taijiquan Practical Method, Singapore.  
What is a negative circle?
A quote by Master Chen Zhonghua (International style bearer) from an interview by The Combative Corner (2010):
The foundational exercises of the "Positive & Negative Circles" are important in the Practical Method system. What makes them so important?
"They are the building blocks. Everything in taiji is made up of either a positive circle or a negative circle, or parts of. They are like the DNA of people."
Here are some links you may find helpful:
10 minute video by Master Chen Zhonghua about positive and negative circle.
Other sites:
When & Where

Leederville Town Hall
84 Cambridge Street
West Leederville, WA 6007
Australia

Saturday, 27 June 2015 from 9:00 am to 12:00 pm (AWST)
Add to my calendar
Organiser
GMA is a community based martial arts academy teaching Kung Fu and Tai Chi for adults and children.

Operated by Si Fu Gawain Siu and Si Mo Mary Anne Taylor, the academy focuses on supporting community and members in a respectful and nurturing environment.

Group classes are currently conducted year round at Leederville Town Hall, West Leederville Tuesday, Thursday and Saturdays with private lessons by appointment.

More information may be accessed from their website on www.gingmo.com.au or by telephoning 0412 920 002 or email on either sifu@gingmo.com.au or maryanne.t@gingmo.com.au.