5 years on from SPS220: Risk Management Maturity in Superannuation (MEL)
Description
Macquarie Applied Finance Centre
Program:
11:45 - 12:00 Registration
12:00 - 12:40 Associate Professor Elizabeth Sheedy presents research findings
12:40 - 13:10 Panel Discussion + Q&A
13:10 - 13:45 Networking (light lunch provided)


5 years on from SPS220: Risk Management Maturity in Superannuation (Melbourne Panel)
Nearly five years after the implementation of prudential standards for risk management, it seems appropriate to investigate risk management maturity in the superannuation sector. The Australian superannuation industry exists to help Australians save for and live comfortably in retirement, complementing the age pension. This task carries with it substantial and complex risks. Ensuring that the industry is well equipped to manage these risks is of the utmost importance. The research team used mixed methods (interviews, analysis of documents and employee surveys) to address the following questions:
How can risk management maturity be defined/assessed?
How mature is risk management in large Australian superannuation funds?
Interim research findings will be presented followed by a panel discussion and networking.
These highly popular Finance Professionals talks address areas of topical interest (sometimes controversial) and the latest research. They provide professionals from within the corporate, banking and finance sectors, friends and alumni of the Macquarie University Applied Finance Centre, opportunities for professional development and networking.
You are welcome to invite your colleagues to register. Light lunch will be provided.
---
Speaker bio
Key Speaker & Panelist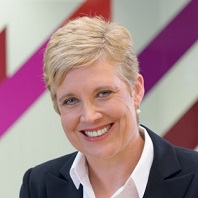 ASSOCIATE PROFESSOR ELIZABETH SHEEDY
Macquarie Applied Finance Centre
Elizabeth Sheedy is a financial risk expert. Prior to joining the university she worked for Macquarie Bank and Westpac where she worked in derivatives.
She now teaches courses in Financial Risk Management in the Master of Applied Finance program. She is responsible for all courses in the Risk Management specialisation and has been teaching in Singapore and Australia for more than 20 years. In that role she has gained a broad knowledge of all aspects of risk (credit, operational, liquidity, market).
Dr Sheedy has enjoyed a long association with PRMIA (Professional Risk Managers' International Association) and co-edited The Professional Risk Managers' Handbook. In previous years her research focussed on quantitative risk modelling. More recently her research focus has shifted to the role of governance and culture in determining outcomes for banks and other financial institutes.
Panelist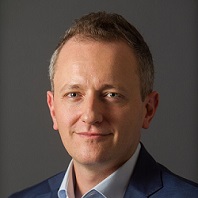 SAM O'BRIEN
Director (Governance, Risk & Compliance), RSA Archer Technology Consulting (APJ)
(Governance, Risk and Compliance solution expert)
Sam O'Brien is RSA's Governance, Risk & Compliance Business Leader for Asia Pacific & Japan.
With over 13 years' experience spanning practitioner, consultant, and pre-sales in a range of GRC domains – including Risk Management, Compliance and Information Security, Sam's team works closely with companies around the region to understand their GRC challenges and goals, and to design and deliver solutions that can take their GRC capabilities to the next level.
Panel Host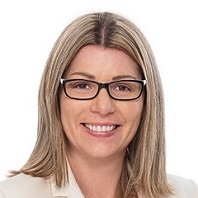 NATASHA HALL
Director, Hall Advisory
(Governance, Risk and Compliance consultant)
Natasha has extensive practical experience in risk management and regulatory compliance across the financial services sector, including senior positions at KPMG Australia, S&P Global Ratings and APRA.

Natasha specialises in superannuation and insurance, and is appointed to ANZIIF's Risk Management Faculty Advisory Board.
Natasha holds an MBA (Executive), Master of Applied Finance, Master of Insurance and Risk Management, Bachelor of Commerce (Finance and Economics) and certification as a Professional Risk Manager.
Panelist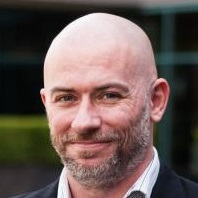 BEN EASTMENT
Senior Consultant, Voice Project
(Workplace psychologist with expertise in employee surveys)
Ben has an extensive background in psychometrics and test/survey development. He previously worked in the field of educational measurement and research at the Office of the Board of Studies, and has been involved in numerous large scale projects across the education sector. Ben received his Masters in Organisational Psychology from the University of New South Wales in 2007, specialising in change management and the assessment of organisational culture.
Since joining Voice Project, Ben has worked with a diverse range of clients across various industries, both local and international. He has a strong tech background, and specialise in development of highly tailored and automated solutions for complex projects.
---


Special thanks to:



---
Subscribe to the Finance Professionals mailing list