Description

In conjunction with the SME Association of Australia, we are delighted to host this value packed event,
5 Reasons Why Your Sales Conversion Is Low and How to Fix It.
Have you ever been frustrated after putting in hours and hours of sales time and the sale doesn't convert, and you don't know why?
Don't miss the chance to learn essential secrets to sales success from sales extraordinaire, Tanya Gray.
Tanya is an authority in the sales space. In this session, Tanya will cover five simple ways to instantly improve your sales conversion numbers. You will learn:
How to identify a tyre kicker fast

How to set yourself up for selling success and set yourself apart early

How to drive the outcome you want in every stage of the sales process

How to reduce objections and how to handle them when they arise

How to drive repeat business and referrals
1 free drink on arrival AND finger food provided AND awesome prizes on offer!
There's also the opportunity to network with like-minded business owners and corporate professionals and take away some awesome tips and business ideas.
RSVP NOW to grab your ticket and reserve your spot!
We proudly support Opportunity International Australia with $5 from every ticket sale going directly to our chosen charity. (opportunity.org.au)
Guest Speaker
Tanya Gray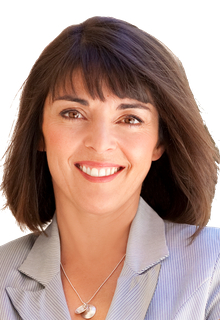 Tanya Gray is a Business Owner, Consultant, Author of an Amazon Number 1 Best Seller, Speaker, Mentor for Women In Business and Volunteer Ethics Teacher.
Tanya is on a mission to improve B2B selling in Australia by changing the way people sell, to a method called Pressure Free Selling. This method converts more sales, faster, without using any tricky sales tactics.
Educated in business management and marketing, Tanya has a unique 30 year background in driving up sales and overall sales team performance in corporate and small business across multiple industries including manufacturing, building and construction, wholesale and distribution, media and technology.
Agenda
17:30 – 18:15: Registration and Informal Networking
18:15 – 18:45: Welcome from Mark Flack (SMEA), Jennifer Hancock (WOTSO), and Samantha Chambers-Skeggs (Host)
18:45 – 19:30: Guest Speaker, Tanya Gray – "5 Reasons Why Your Sales Conversion Is Low and How to Fix It"
19:30 – 19:40: Announcements AND prizes
19:40 - Close: Informal networking and opportunity to stay at the venue for more socialising
We are also privileged and excited to be facilitating this event in conjunction with SME Association of Australia and WOTSO WorkSpace.
SME Association of Australia (SMEA)
In business today, there is no single person or company who has all the answers. That's why as a vital part of SMEA, you have the opportunity to surround yourself with ambitious, growth oriented people, people who truly "get" you and what you are trying to accomplish and are eager to help.
Why? Because they have similar motivations.
When you think about it, just one new key relationship could lead to an influx of new business... taking on a new product or profit centre... or being involved in a major merger/acquisition.
Imagine...

WOTSO WorkSpace
WOTSO provides flexible space which can be anything from a single desk or meeting room to a suite, office or larger spaces for teams. WOTSO are in areas where people want to work, close to amenities, close to transport links, close to home.
WOTSO offers a community, business lead opportunities, and spaces that match how you want to work (nationally and internationally). From 24/7 secure access and high speed internet, to breakout areas, community events and coffee on tap, the spaces have everything you need to get the job done.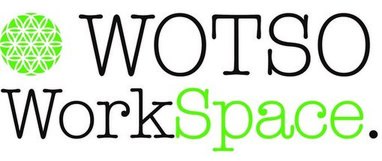 Places are limited. Please RSVP to lock in your place.
Hope to see you there!
PS – Please share this event with anyone else you know who would get value from attending.
Regards
Samantha