A free lunch and learn webinar covering the 5 areas in which to take action to achieve greater momentum in your online practice.
About this event
FREE ONLINE LUNCH & LEARN SESSION: "Hiding wont get us clients, cashflow or create speaking opportunities, but these 5 things WILL"
If you are an Entrepreneur who is working on building your online practice and wanting to create more online speaking opportunities, but you are wrestling with any of the following:
*Getting enough clients and opportunities to speak
*Getting the work DONE on clearly capturing your message and getting your offerings up and OUT THERE
*Getting your cashflow upwards of 6 figures
*Feeling confident and "ready enough" to put yourself out there
*Staying motivated and accountable in working from home
Then this webinar is for you.
We will look at the 5 key areas you need to take action in to help you get you and your practice moving in the 6 figure direction, and get you more clients and more opportunities to share your message, while doing what you love.
______________________________________________________________________________
How to register:
Please register and pay using this event page. The event details will automatically be sent to you following payment, in advance of the masterclass.
What to bring/what you will need:
Your laptop/tablet/computer AND OR a USB/storage device if you want to bring and use a presentation for guidance
You may also wish to bring a pen and notebook.
Snacks and refreshments
______________________________________________________________________________
If you have any questions, and for further information, please contact:
Nat Ferrier
Founder
Own your Voice
Women Leaders and Public Speakers
M +61 427 449 005
E connect@natalieferrier.com.au
W natalieferrier.com.au
Linked In: https://www.linkedin.com/in/nat-ferrier-aa942a21/
Sign up to receive our future live and online Public Speaking practice event updates first:
https://natalieferrier.hubspotpagebuilder.com/publicspeakingpracticeeventupdates
______________________________________________________________________________
Privacy and Marketing Disclaimer:
We respect and value your privacy, and we will never share or sell your contact details to a 3rd Party without your explicit permission.
Please note that (unless advised otherwise at the start of an event) sessions are recorded and a copy made available to attendees post event.
Images and sections of video from the event may also be used for future marketing purposes. (e.g. for websites, brochures or future event promotion.)
______________________________________________________________________________
PRAISE FOR PAST EVENTS:
"Thanks Nat for organising the meetup. It was good to hear from others about their experiences, challenges, successes and learnings on the journey to effective public speaking and your 12 tips for preparation and avoiding the pitfalls were excellent. I'm looking forward to putting them  to good use'- Graham Curruthers, Sydney, Australia
"This workshop was the BEST. So much value, insights, support and inspiration-" Erena Oliver, New Zealand
"I've loved this whole time. I've never had a more fantastic time, especially on a Saturday or a Sunday." - Vikas Koul, Adelaide, Australia
"There's always so much gold that comes out of these sessions that you host and in these things that you share with us. I always get a lot out of them." -Ileana Kapic, Melbourne Australia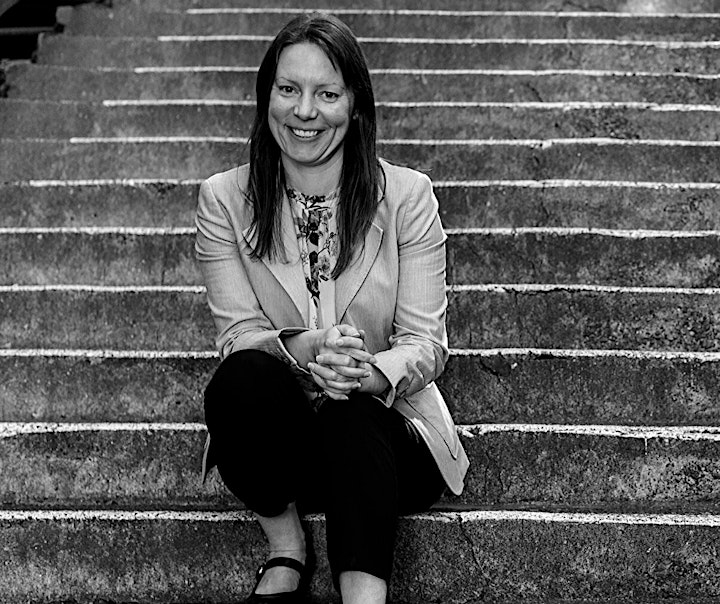 Date and time
Location
Refund policy
Organiser of 5 keys to clients cashflow and creating speaking opportunities online
Nat Ferrier is an internationally recognised Online Business and Dynamic Public Speaking Mentor, Transformational Coach, Trainer and Speaker, who, over the last decade, has helped over 20 000 Wellness and Service Based Entrepreneurs, Leaders and Public Speakers share their important messages online and live with more confidence, clarity, courage and authentic charisma. So that they can make a bigger difference in the world and create successful businesses and lives they love.
After initially studying Performing Arts and then completing her Biological Science degree in 2005, Nat graduated as a Counsellor in 2007, came full circle to combine the arts with therapy via further specialising in Art Therapy in 2010 and began her own private practice in 2009/2010, supporting predominantly professional women (and the occasional gentlemen) with 1) overcoming stress and anxiety to be able to live with more passion and purpose in their personal and professional lives and 2) to overcome ongoing sexual illness and dysfunction in their relationships, so that they could get on with living healthier, happier relating lives they love. She was shortly after called upon to start sharing her expertise as a Speaker and Workshop Facilitator at numerous Industry Events, plus to facilitate Women's and non-gender specific Circles to later support the attendees. Just for fun, she might also have helped facilitate and crew a few therapeutic dance events during that time too. 
Over the last decade,  as a Coach, Mentor, Trainer, Facilitator and Speaker, working through her own business and previously, in collaboration with some of the world's Leading Experts and one of the Worlds 10 Top Speakers in the Wellness Leadership and Service Based Business Development and Sustainability spaces, Nat has Advised, Coached and Mentored thousands of Holistic Practitioners, Business Owners, Team and Organisational Leaders, and both Aspiring and Professional Speakers, privately and at live events, as well as co-founded and been instrumental in the development of several of the Australian Based Leading Entrepreneurial communities in the Wellness and Service Based Business Space.
Nat is deeply passionate about helping Entrepreneurs, Leaders and Speakers (and their teams and tribes) realise their full potential today, so that they can create the happier, healthier, more sustainable world we need tomorrow, and for all generations to come.

Find out more:        http://www.natalieferrier.com.au/about.html