Event Information
Refund Policy
Contact the organiser to request a refund.
Eventbrite's fee is nonrefundable.
Virtual Job Search Skills Program - Youth & Multicultural Communities + Certificate Presentation (in person)
About this Event
*** Secrets Revealed! What are Employers looking for!
*** Secure an Interview with an award winning company!
An informative career / job program for Youth & Multicultural Communities!
This important Virtual Job Search Program is open to all Job Applicants across different cultural groups, local and international students, graduates, new migrants, CALD and including any job seekers who are applying for jobs or would like to know step-by-step technique on how to secure work.
This program guides job seekers with the necessary skills to enable them to confidently participate in the job search market and provide important information before you apply for any jobs.
This program is specifically designed to guide you through the painful job search process, from resume and cover letter writing, to helping you improving your communication skills for interviews and networking, even to helping you improve your professional brand on LinkedIn.
We will help you to gain employability skills and soft skills, and share effective strategies on how to impress prospective employers.
You'll be meeting and hearing from inspiring guest speakers, entrepreneurs, business owners from local businesses and fresh graduates.
This program runs for 5 evenings from 15 March 2021 to 18 March 2021 (Monday to Thursday)
7.30PM to 9.30PM Melbourne time
Mode of Delivery: Virtual
Certificate Presentation: 22 March 2021 at 5.30PM
Day 1 - Monday 15 March 2021 at 7.30pm
Chief Guest Speaker: Opening Speech by The Hon. Jason Wood MP, Federal Parliament of Australia. Assistant Minister of Customs, Community Safety and Multicultural Affiars
Speech Topic: "The Australian Job Market and supporting multicultural, new migrants, refugees, CALD communities"
Guest Speaker: Anthony Neale, Chairman of GYMHA
Host/Facilitator: Michelle James
INTRODUCTIONS
Getting to know each other and introducing!
THE PURPOSE & OBJECTIVES OF THE PROGRAM
How to develop and improve important job search skills and what you need to know
THE RECRUITMENT PROCESS
Provide you information about the Australian recruitment process. What challenges do employers and recruiters go through?
Day 2 - Tuesday, 16 March 2021 at 7.30pm
Guest Speakers: Anthony Huynh and Ishani Nigam
Speech Topic "What do you do when you find it challenging in the job market? What's your Plan B that could possibly turn into Plan A?"
Host/Facilitator: Michelle James
EMPLOYABIILITY SKILLS
What are the top 10 employability skills that Australian employers are looking for in an ideal job candidate.
BRANDING YOURSELF
Learn effective ways of how to brand yourself and make an amazing first impression.
Improve your emotional intelligence, confidence skills, assertive skills and leadership skills.
How do you write an effective LinkedIn profile? Whom should you connect with and how do you communicate to get their attention.
Day 3 - Wednesday 17 March 2021 at 7.30pm
Guest Speakers: Patty Coe and Kathy Ryan
Speech Topic: What are the Top 3 Employability Skills!
Host/Facilitator: Michelle James
RESUME & COVER LETTER WRITING
Learn how to write an effective Resume. How many pages should your resume be? How should you structure your sentences and enhance your key achievements? Having effective headings and subheadings.
Learn how to tailor your Cover Letter to the job advertisement.
INTERVIEW SKILLS
What are the most important interview skills? Phone interviews, face-to-face interviews and virtual interviews. What are the most common questions asked by the interviewer and what's the best way to answer them. What questions should you ask them? How do you tackle the salary question?
Day 4 - Thursday 18 March 2021 at 7.30pm
Guest Speaker: Michelle Brewty
NETWORKING SKILLS / PEOPLE SKILLS
How do you network effectively with prospective employers, industry experts and community leaders to find out about potential opportunities?
Guest Speakers: You will have the opportunity to meet and listen to inspiring guest speakers!
Day 5 - Monday 22 March 2021
PRESENTATION OF CERTIFICATES
WHERE ARE THE JOBS?
Find out where the jobs are? Industry skills shortage. Are you eligible for government funding. Explore education and career opportunities
STAYING HAPPY IN YOUR JOB
Adapting to the Australian workplace culture, teamwork.
S.M.A.R.T. GOALS / CAREER & PROFESSIONAL DEVELOPMENT PLAN
How to set smart goals and how you develop in our career. A 2-page Career Plan Template provided and discussed
If you have any questions about this Program, please contact:
Michelle 0408 216 740 Email: Michelle@auscareercoach.com.au
What are the benefits of attending this important Job Search Skills Program?
You will gain knowledge on what Australian employers are looking for in an ideal candidate.
You will find out what are the most common questions during interviews and what questions to ask.
What happens if it's challenging in the job market? What can you do?
You will be provided important career templates. You will have knowledge on whether they are eligible for government funding and learn about Victorian Training Guarantee (VTG)
You will learn about the necessary job search skills and gain important knowledge.
You will have more confidence when they are applying for jobs and interacting with employers and recruiters.
You will have the opportunity to listen and meet inspiring guest speakers.
Learn how to adapt to the Austrlalian workplace culture and staying happy
AUS Career Coach partnered with Global Youth Mental Health Awareness "GYMHA" to deliver this JOB Search Skills Program.
Visit our Websites:
AUS Career Coach
https://www.auscareercoach.com.au
https://www.auscareercoach.com.au/freereport
GYMHA
https://globalyouthmentalhealthawareness.org
Thank You to our Sponsors!
Sineth Sareth Sar
THINK Academy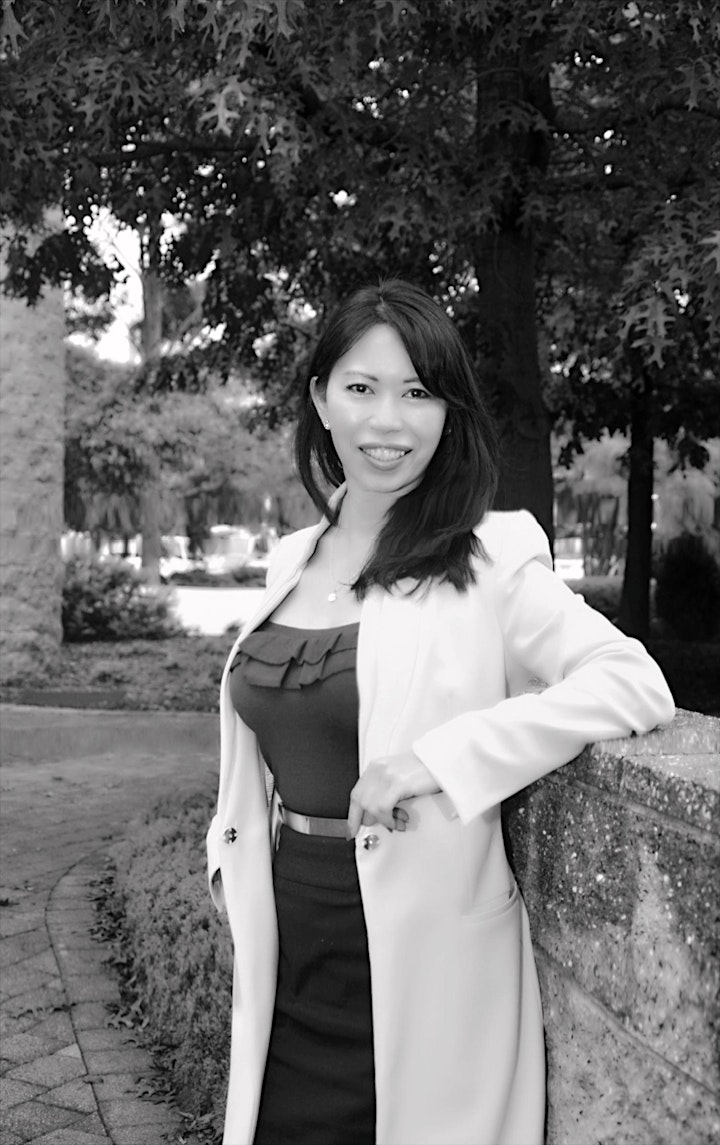 HOST/TRAINER: MICHELLE JAMES
Michelle is the Founder/Director of AUS Career Coach, 2018/2019 Monash Business Awards Professional Services category. Michelle is born in Malaysia and when she came to Australia as a teenager with her family. Her family migrated to Melbourne which she experienced culture shock. She quickly learned how to adapt to the Australian culture and taught herself how to stand up for herself at school and work, building confidence and assertive skills.
She is a qualified Career Coach, Trainer and Assessor. Michelle has extensive experience in providing career consultation to the new migrants, international students and the CALD communities in Australia.
Michelle is a former Director of the Pinewood Community Financial Services Limited (a Branch of Bendigo Bank). She is a member of VicWISE Inc, an organisation (NGO) that champions the employability and career development of international students and graduates.
Michelle is a board member and volunteer of three not-for-profit organisations and is passionate about helping our vulnerable communities and job applicants
Feel free to connect with Michelle:
Michelle James LinkedIn:
https://www.linkedin.com/in/auscareercoach/
AUS Career Coach on Facebook:
https://www.facebook.com/auscareercoach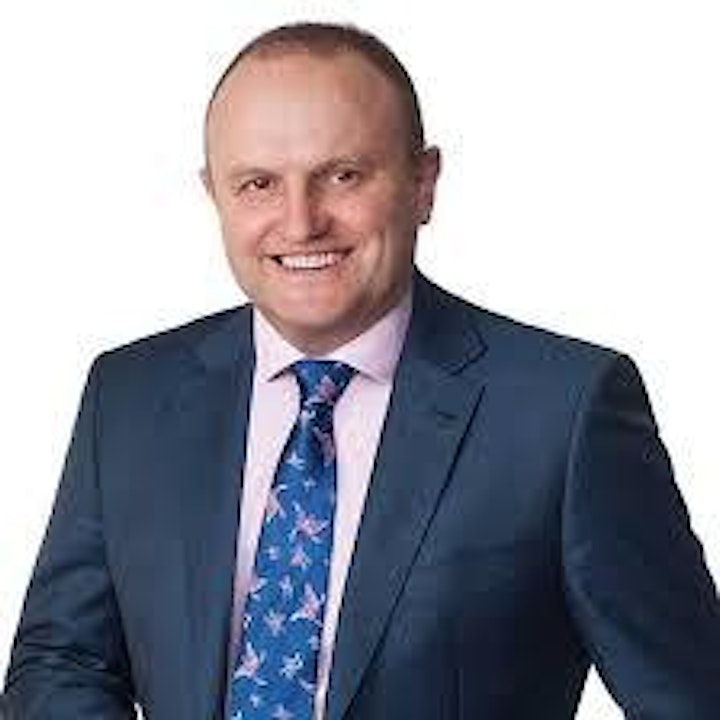 Chief Guest Speaker: The Hon. Jason Wood MP. Jason is an Australian politician and a former policeman. He is a member of the Liberal Party and has been Assistant Minister for Customs, Community Safety and Multicultural Affairs in the Morrison Government since May 2019.
Jason represents the Division of La Trobe in Victoria, which he has held since 2013 and previously from 2004 to 2010.
Jason was educated at the Chisholm Institute, Swinburne University and RMIT University, Melbourne, and has qualifications in management, including a master's degree in applied science (field innovation service management – counter terrorism). He was a senior sergeant with the Victoria Police counter-terrorism unit before entering politics.
Source: Wikipedia, https://www.jasonwood.com.au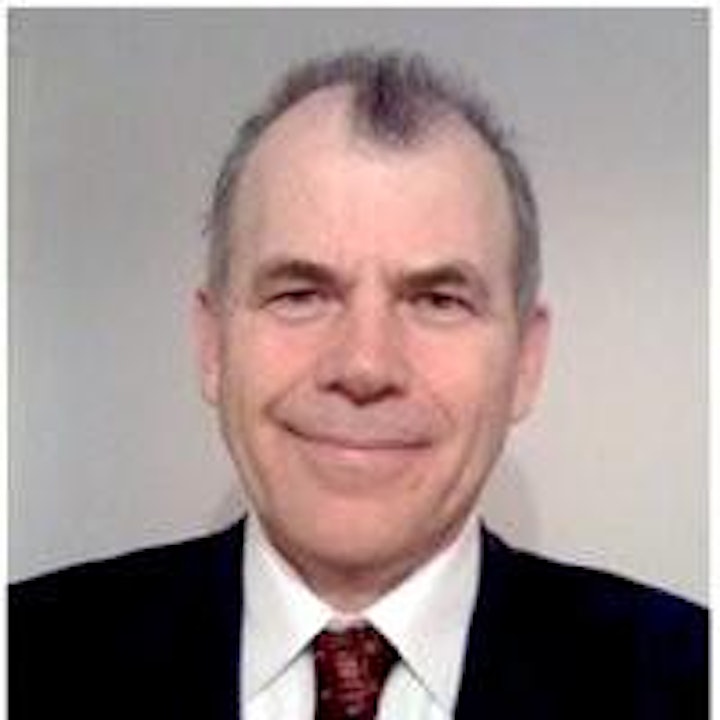 Speaker: Anthony Neale, GYMHA Chairperson, Governance
Anthony brings to the Board a passion for wellbeing, integrity and past board roles in various areas. He currently is CEO of Wellbeing Health Retreats since 2012 where he designs Wellbeing programs for organisations and individuals. Anthony has recently partnered with ZinZino. He also works part time for Pentana - a software company servicing the car industry as a developer consultant. Anthony also serves on the Virtues Project International Project for 5 years as the Governance Chair and his previous role was strategic advisor. In the past he has served as a Board member for the Project Mgt Institute Melbourne Chapter as Volunteer Director, and Virtues Companions Inc as secretary for 4 years. Anthony also brings 35 years experience in the corporate sector as a Project Manager and IT consultant.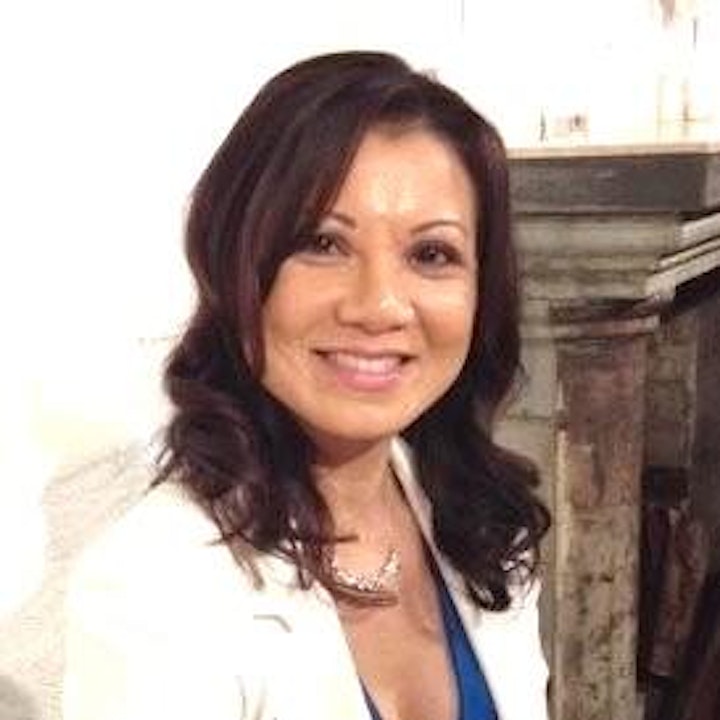 Guest Speaker: Patty Coe's (nee Yun) Masters of Law
Patty is a registered migration agent, Founder & Director of Coe Migration & Education Australia since 2007 (14 years)
Patty migrated from Cambodia as a young child. She's educated in Australia and still speaking fluent Khmer. Patty started her migration service in 2007 because she had a vision and passion in helping new migrants to obtain a better future in Australia .Coming from a war torn country, Patty welcomed the opportunities that are presented in Australia.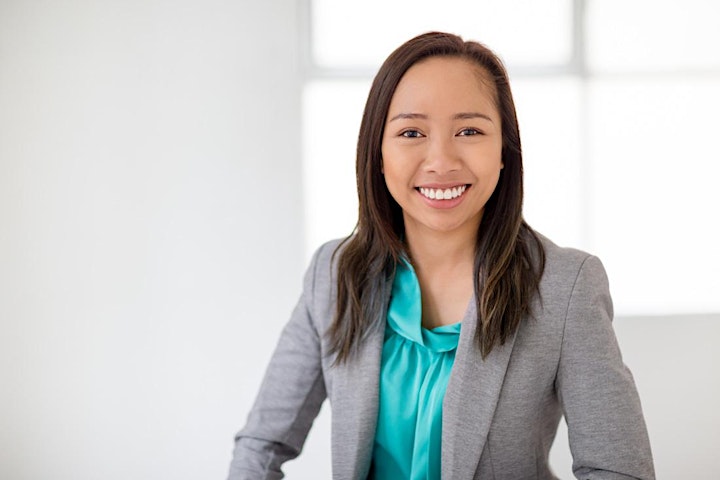 Guest Speaker: Kathy Ismail
Kathy is originally from Malaysia. An ambitious person, Kathy is extremely dedicated and passionate about architecture. She has always been a perpetual learner, making her mark and building up her skills as she goes! Naturally inquisitive and curious to everything that makes architecture better. Kathy is looking forward to any experience and adventures that contributes to enhancing my architectural senses.
Specialties: Revit Families, Phenomenology, Polyglot, Travel.Softwares: Revit Architecture, AutoCAD, Adobe Suite, Rhino 3D, Blender.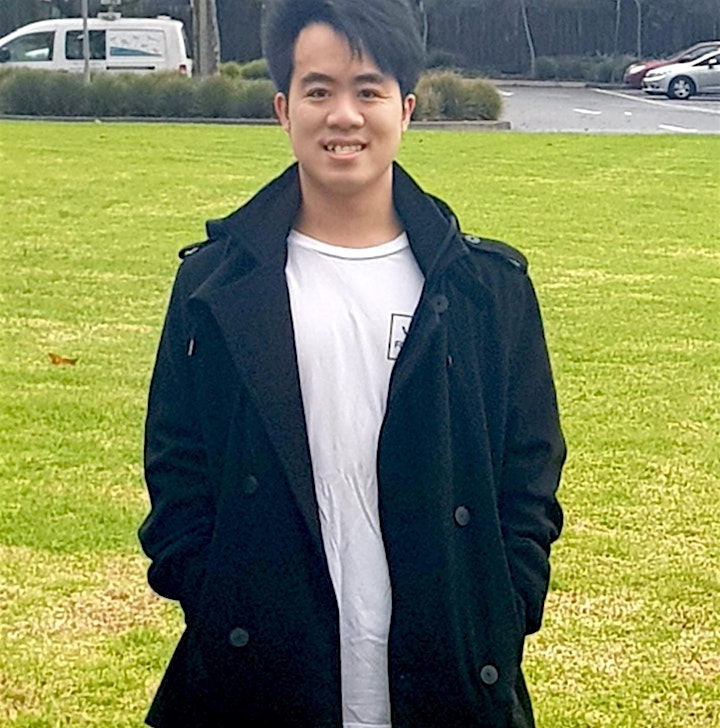 Anthony Huynh is a freelance web designer, creating websites for small businesses and thriving entrepreneurs.
Anthony started his business during the COVID-19 pandemic when he lost his marketing coordinator job. Since then he has been on an amazing journey and built up his network locally and internationally as well has built many websites and collaborated with entrepreneurs and business owners of various industries and professions.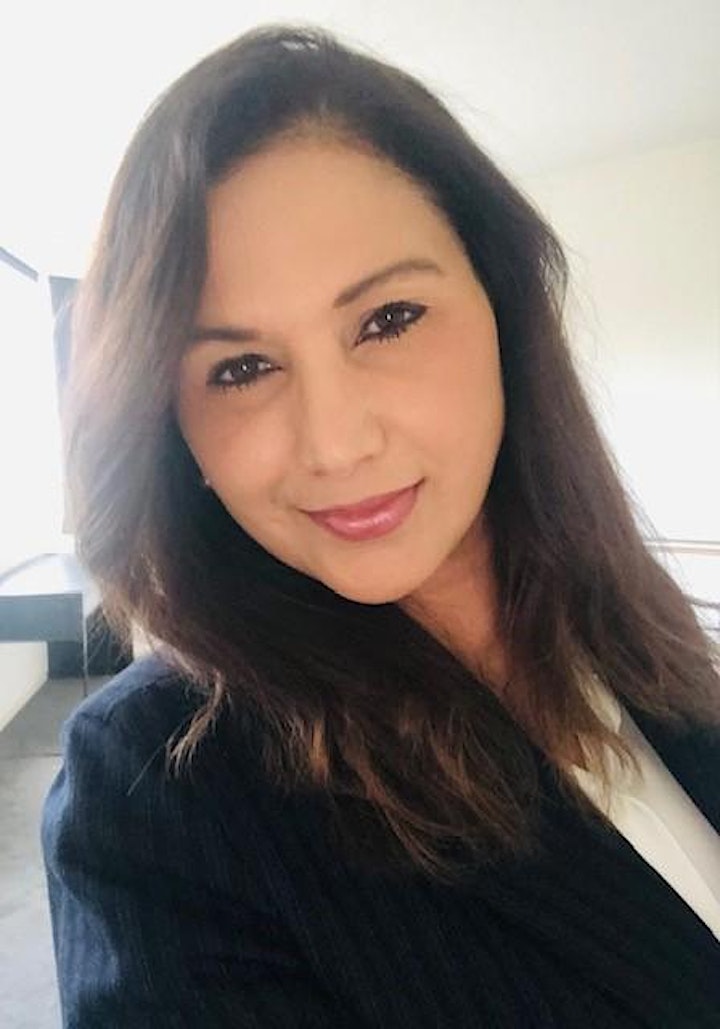 Michelle Brewty is a Senior Australian Immigration Executive | Reliable Immigration Service - Principal
Michelle came to Australia at the age of 22 as skilled a migrant. She then did the hard yards of finding a job. Since then, she has spent most of her career in Qantas Airways, Department of Immigration and Border Protection, and now a businesswoman running her own Immigration practice 'Reliable Immigration Service "for the last 10 years. Michelle is passionate in helping migrants to achieve work in Australia, social integration, and the empowerment of woman. She also volunteers at many community organisations in her spare time.
Date and Time
Location
Refund Policy
Contact the organiser to request a refund.
Eventbrite's fee is nonrefundable.