Sales Have Ended
Ticket sales have ended
Please make sure your email address is correct, all the Summit communications, i.e. E-workbook with virtual session login details, links to the bonus online courses, and the links to video recordings will be sent to your registered email address. Look forward to e-meeting you on the Summit! Ella Zhang Founder of Neuroscience for Leaders Summit
Sales Have Ended
Ticket sales have ended
Please make sure your email address is correct, all the Summit communications, i.e. E-workbook with virtual session login details, links to the bonus online courses, and the links to video recordings will be sent to your registered email address. Look forward to e-meeting you on the Summit! Ella Zhang Founder of Neuroscience for Leaders Summit
A Global Neuroscience for Leaders Summit An Online Intensive for those committed to Scientific Evidenced Inner Transformation.
About this event
2020, is historic! 
For some, the world has fallen apart and it's a disaster. 
For others, it's a year where everything is falling into place and actually falling together. 
When WHAT seems worked is no longer working, HOW would you respond?
In times of uncertain and disruptive, we are thrilled to bring together people from numerous fields to offer insights and perspectives on the power and benefits of interconnections between mind-body-spirit and success. 
This one-of-kind gathering includes Business Educators from all parts of the world, like Professor Paul Brown, Richard Barrett, Paul Gibbons, Hong Chuan Zhang and Liang Cheng… and MANY more Pioneers. 
If you are committed to scientific evidenced inner work and wise choices, join us at 4th Neuroscience for Leaders Summit.
Best Wishes! 
Ella zhang 
Founder of Neuroscience for Leaders Summit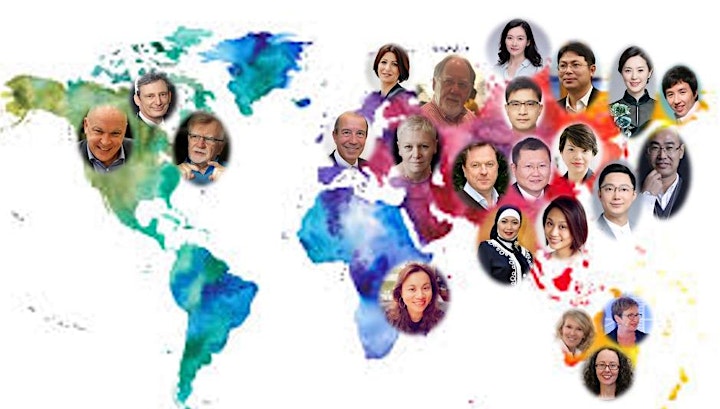 A Global Virtual Intensive
for those dedicated to Scientific-Evidenced Inner Transformation!
Come with questions!
Nothing is more pleasant than being puzzled and suddenly enlightened!
Rethink Success - Can your brain take there?
If 2020 provides an unprecedented opportunity to treat individuals and human society as a complex system of interdependence and mutual influence, can we open up a better future for ourselves and others?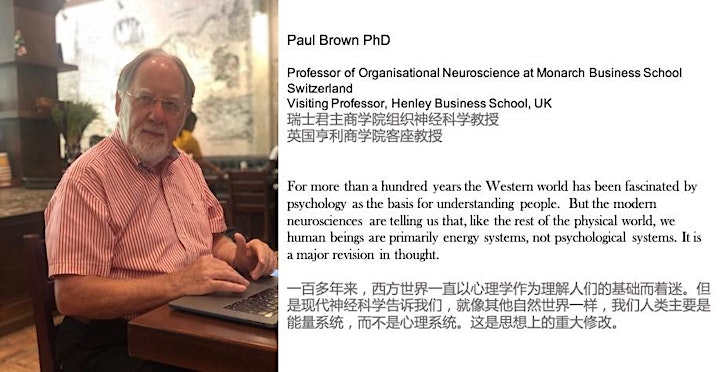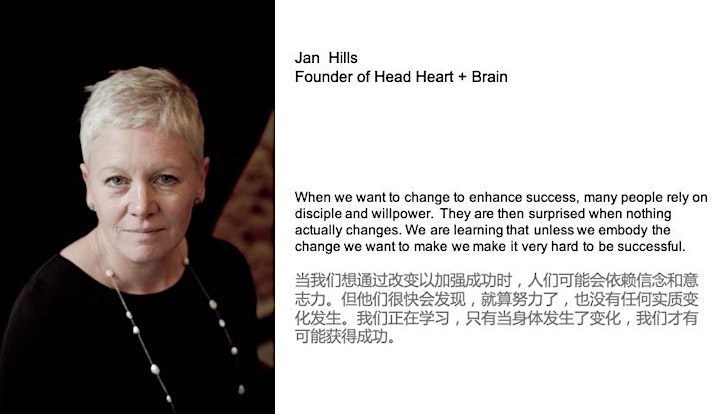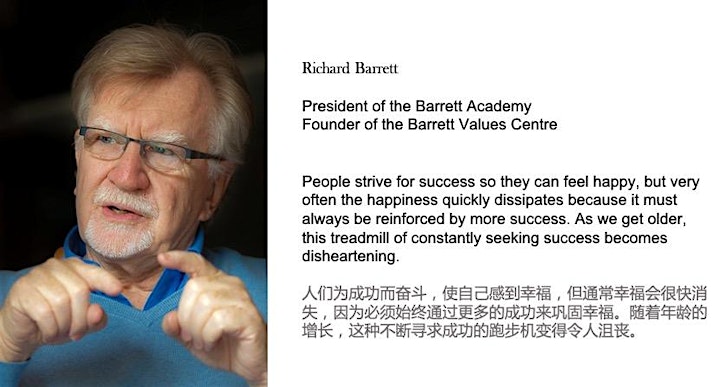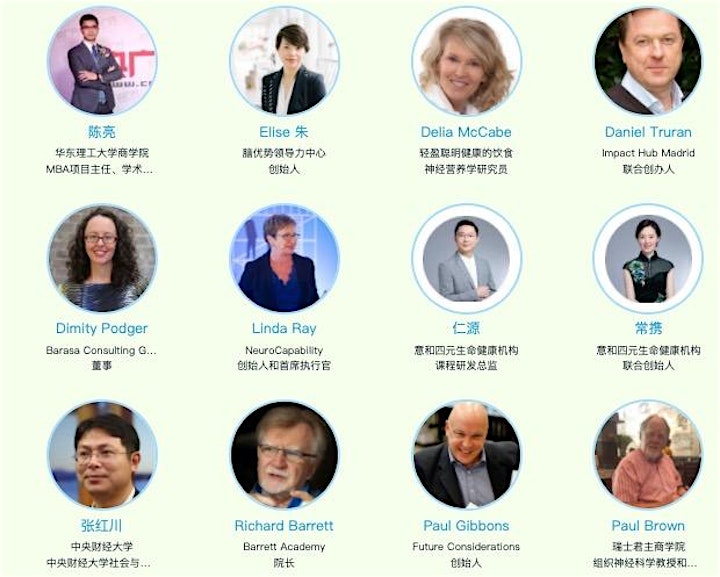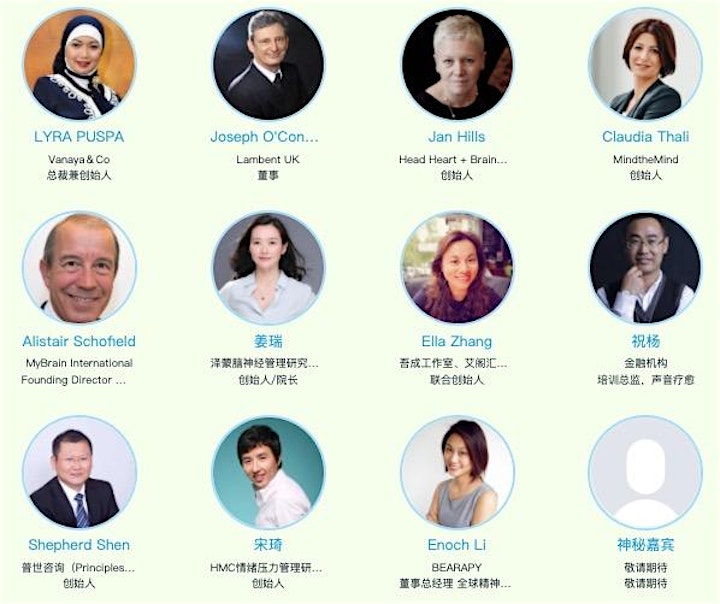 Aware of the challenges we all facing today, we have reduced the price to this event to the lowest and lowest and lowest in history!
Many guest speakers also actively contribute by donating or offering their services as gifts or on huge discount, books with huge discounts. Check out this space regularly, we are still adding valuable gifts to the mystery box!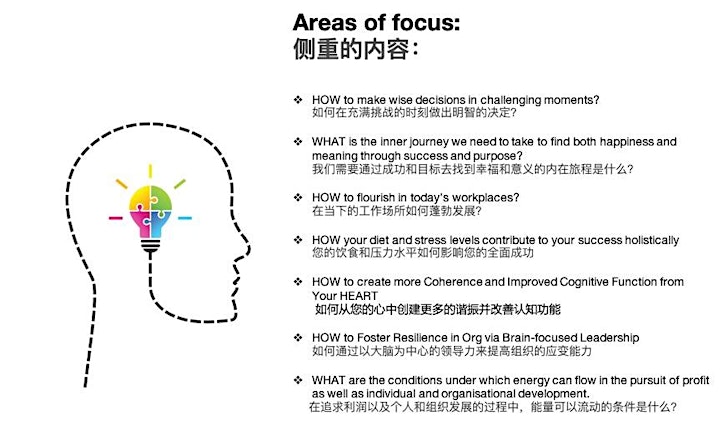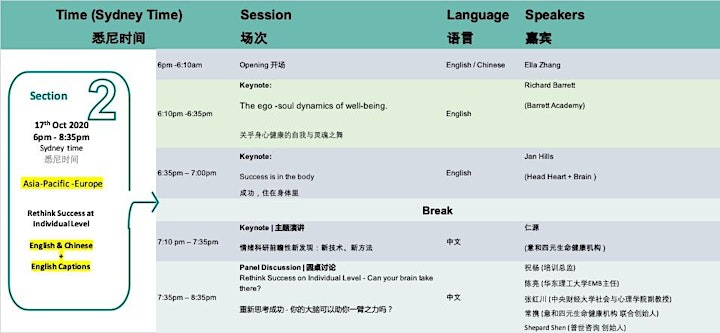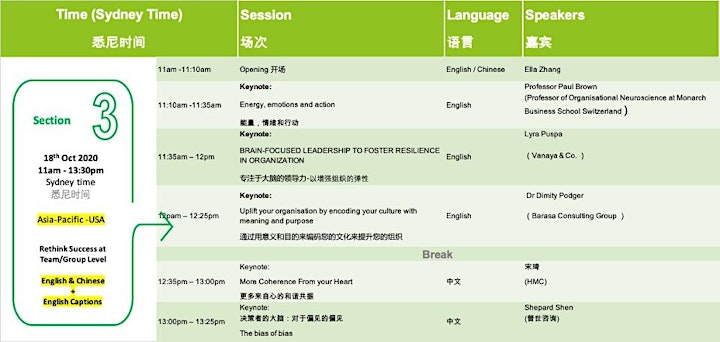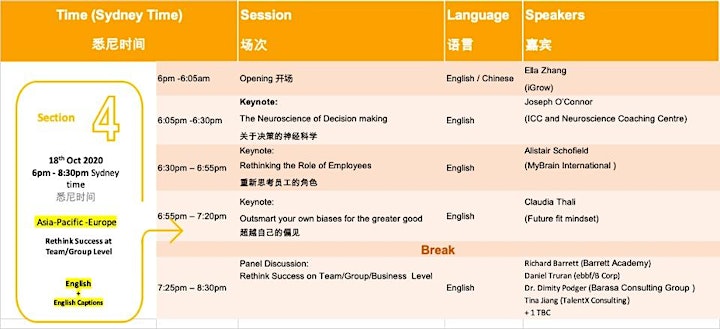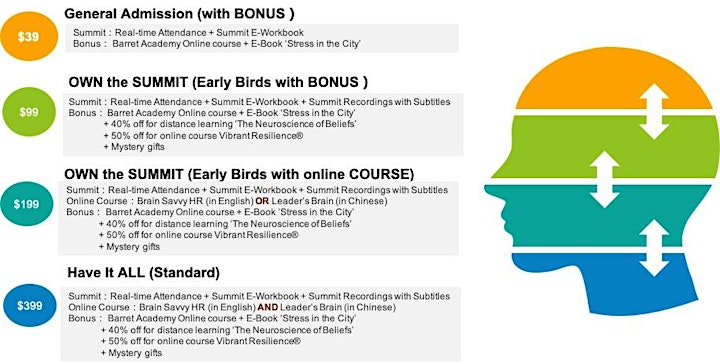 f you care about science-based inner growth and wise choices, welcome to join us!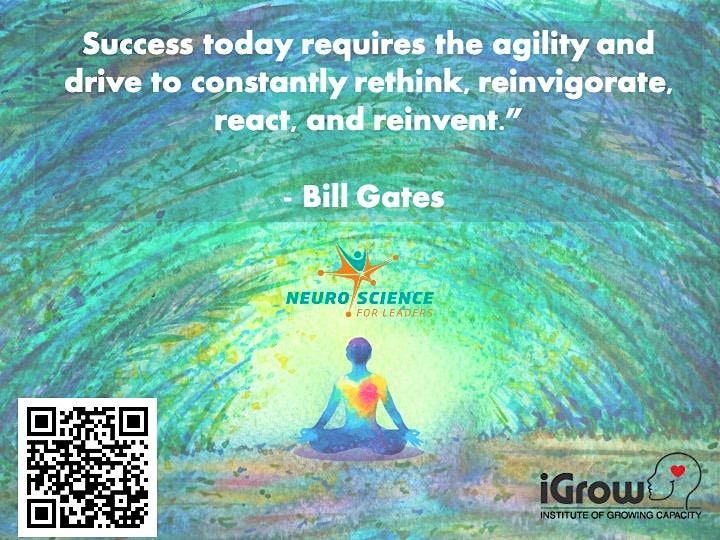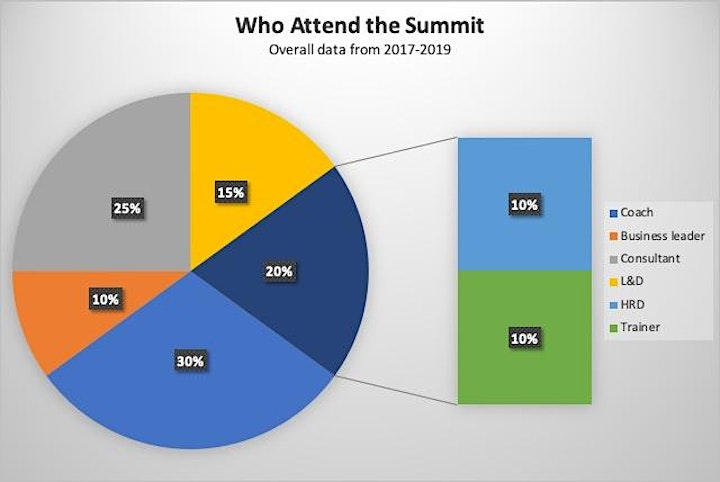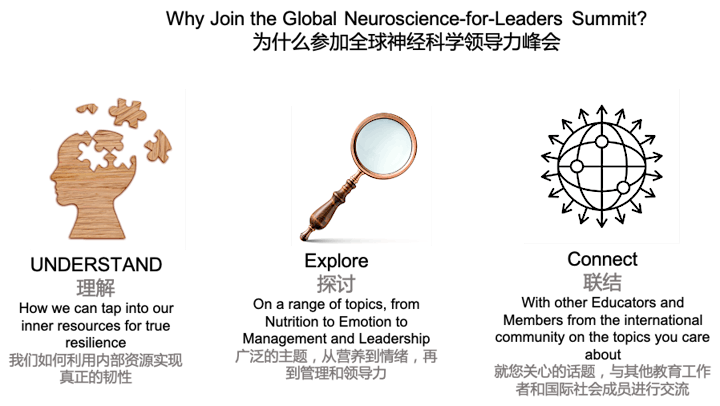 Date and time
Location
Refund policy
Organizer of 4th Neuroscience for Leaders Summit
Institute of Growing Capacity (iGrow吾成工作室) was established to serve organizations who wish to develop their people to the highest levels of performance, to have a greater fulfillment in their lives and to make a positive contribution to the wider community.
Consultants who collaborate with iGrow are a bunch of curious and diligent professionals, who have lived "several lives" and have accumulated knowledge and experiences in various industries. We are passionate about professional development combined with a balanced complimentary personal development, YES, we are fascinated by "whole person" growth, not just strengthening your left brain. We care about how to integrate your right and left brains, and the connection of your mind, body, and heart.
At iGrow, we deeply believe the pathway to achieving overall fulfillment and well-being in life is to express the whole of yourself authentically, even in the workplace. We are keen to share and impart all the learnings, lessons and insights to the people we come across, and to facilitate them to grow into a better version of themselves, to make a positive impact on the human systems they are in.