For 41 years, Telluride Mushroom Festival celebrates all things mycological! Experience Workshops, Lectures, Film, Forays & Special Events!
About this event
The Telluride Institute presents: the 41st Annual Telluride Mushroom Festival!
Celebrating all things mycological, from the newest advancements in mushroom science to our famous wild foods dinner demo. Annually held in Telluride, Colorado. TMF is a can't miss event with a colorful history in one of the most beautiful locations on earth.
Fungi serve many purposes–from breaking down plant cellulose in nature to creating nutrients for plants, to serving as food and medicine for people, to acting as bio-remediators to filter and break down toxic land from oil spills and agricultural run off. However, many are unaware of how versatile mushrooms are outside of the kitchen.
This year's festival theme is RECONNECTING and will have options to participate virtually and /or in-person.
______________________________________________________________________________________
ABOUT THE TELLURIDE INSTITUTE: FOR PLACE AND PLANET
The Telluride Institute is the innovative non-profit organization that hosts the annual Telluride Mushroom Festival. TI fosters the vision to transition to a sustainable world. We work with communities, businesses, and the public sector to create and advance real solutions that support the health of environments, cultures, and economies. We collaborate with leading artists, scientists, and educators to map a progressive future.
The Telluride Institute was established in 1984. In that time, it has raised some $4.5 Million towards its charitable goals, millions more in volunteer time, and has played a significant role in giving Telluride some serious cultural and educational identity during the period when the shape of the maturing resort was in flux.
Founded to create strong local environmental and cultural activities in our corner of Colorado, we're making change happen through freethinking research that has crossed continents, politics, and disciplines. Our programs demonstrate innovative and practical methods for building and sustaining healthy communities and environments.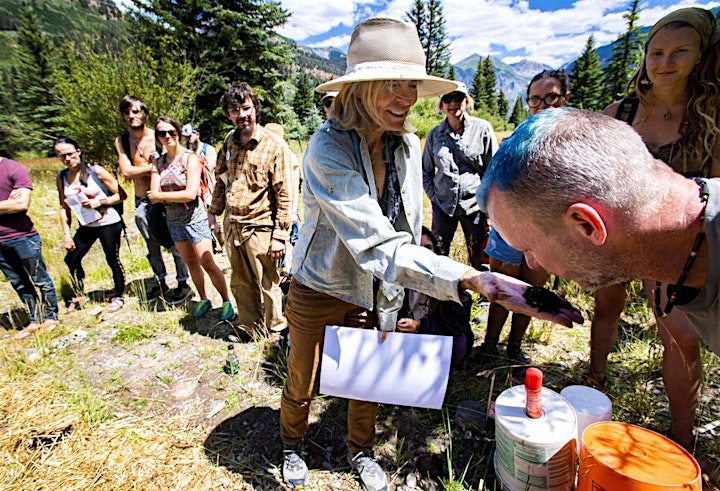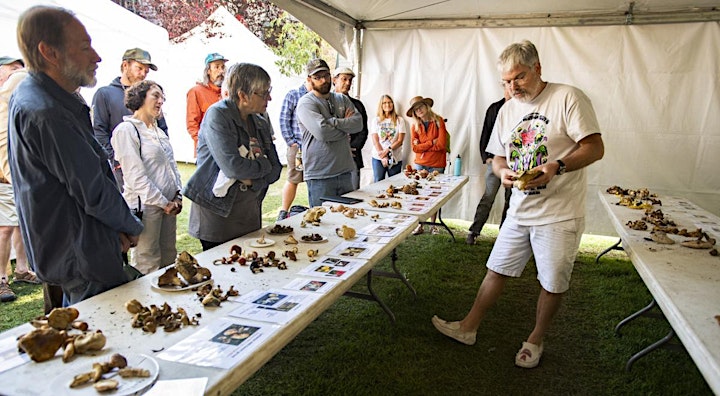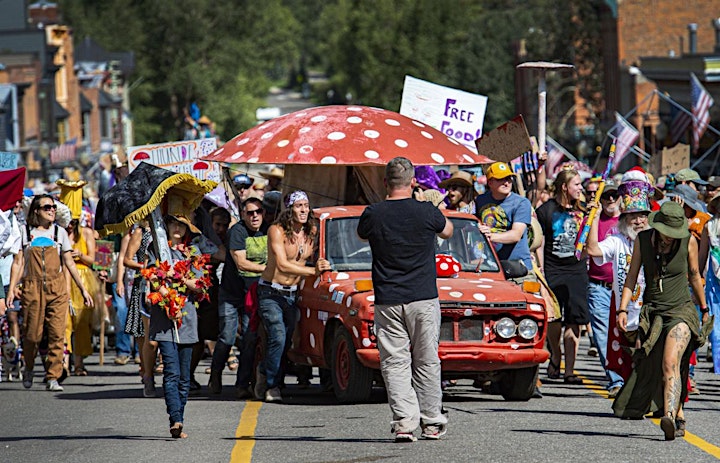 Organiser of 41st Annual Telluride Mushroom Festival
Britt Bunyard, PhD - Publisher & Editor-in-Chief of FUNGI Magazine
As a college professor I have taught a broad range of undergraduate and graduate Biology courses, including Evolution, Microbiology, Mycology, Invertebrate Zoology, Plant Physiology, Biochemistry and Environmental Science.
The main focus of my research interests is on the coevolution of macrofungi and Diptera, the true flies. Scholarly achievements include publication of scientific papers in numerous research journals, book chapters, one patent, articles in popular science magazines, and one full-length book of travel essays from living in Southeast Asia. Until recently, I was Editor-in-Chief of NAMA's journal McIlvainea and newsletter The Mycophile, and as a Subject Editor for the Entomological Society of America's journal Annals of the Entomological Society of America. I am married and have three children, plus assorted livestock roaming around the farm.