4000 Records presents 'Lavender Sky' - Syrup, Go On single launch
About this event
To celebrate the long-awaited release of new music from Gold Coast indie dreampop quintet Syrup, Go On, Brisbane institution The Bearded Lady are hosting an evening of washed out guitars, full bore vocals, no hold barred bass and mountainous tub-thumping.
The release of 'Last Light' in 2019 accompanied by an east coast tour saw the band receive positive reviews and solid airplay both domestically and internationally. A handful of tracks were included in 4ZZZ's top 20 weekly picks, as well being added to Spotify's Official Global Lofi Indie and Alternative Rock playlists.
On the back of this success, Syrup, Go On focused the majority of 2020 aiming to write songs in as simple a way as possible - often with just an acoustic guitar and vocals. A second full length album was written and scrapped before the band found themselves satisfied with the new direction that is presented through 'Lavender Sky'.
The result is a more mature sound presented through robust songwriting. The more simple approach to presenting a feeling or story has given way to production choices which elevate and highlight the song rather than convolute it.
'Lavender Sky' is produced by Tom Briese with drums engineered and tracked by Keelan Sanders at Bedlam studios. Embracing technology and sounds popular with growing and difficult to ignore genres such as hyperpop, the track implements formant shifted vocals as well as programmed drums to create a fresh space within a crowded dreampop genre.
Singer, Liz Dick, had recently ended a long term relationship and moved to her own apartment just outside Brisbane's CBD. As such, the song shares the feeling of new-found freedom and rediscovered autonomy. 'Lavender Sky' provides pause, highlighting and acknowledging that even the most simple experiences, such as admiring the sunset and sharing intimate moments with friends, should not be taken for granted.
Syrup, Go On will be supported by otherworldly psych-world collective ENDLESS VALLEY and sonic mesmerisers SKY IN JULY.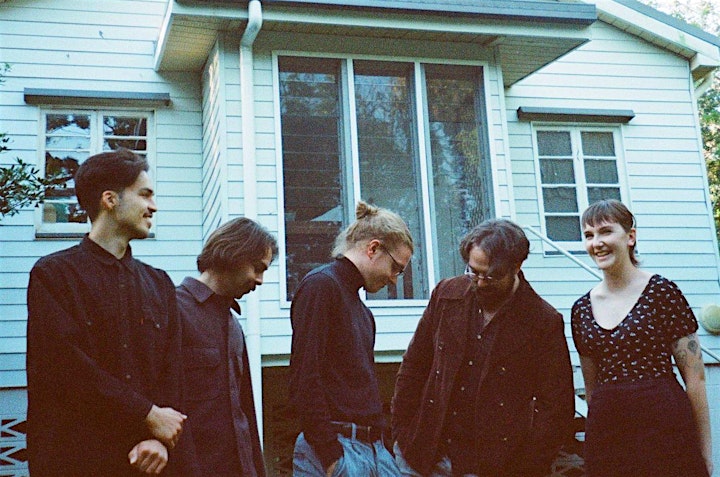 Performers
Date and time
Location
Refund policy
Organiser of 4000 Records presents 'Lavender Sky' - Syrup, Go On single launch