Simon will discuss his career and the Melbourne Space Laboratory's progress with the SpIRIT Nanosatellite mission + Australian Space Agency
About this event
Synopsis:
Melbourne Space Lab / SpIRIT (**)
Simon will discuss his career development path leading up to his work at the Melbourne Space Laboratory. Simon will also present the activities of the Melbourne Space Laboratory and their progress with the SpIRIT Nanosatellite mission, the first spacecraft supported by the Australian Space Agency.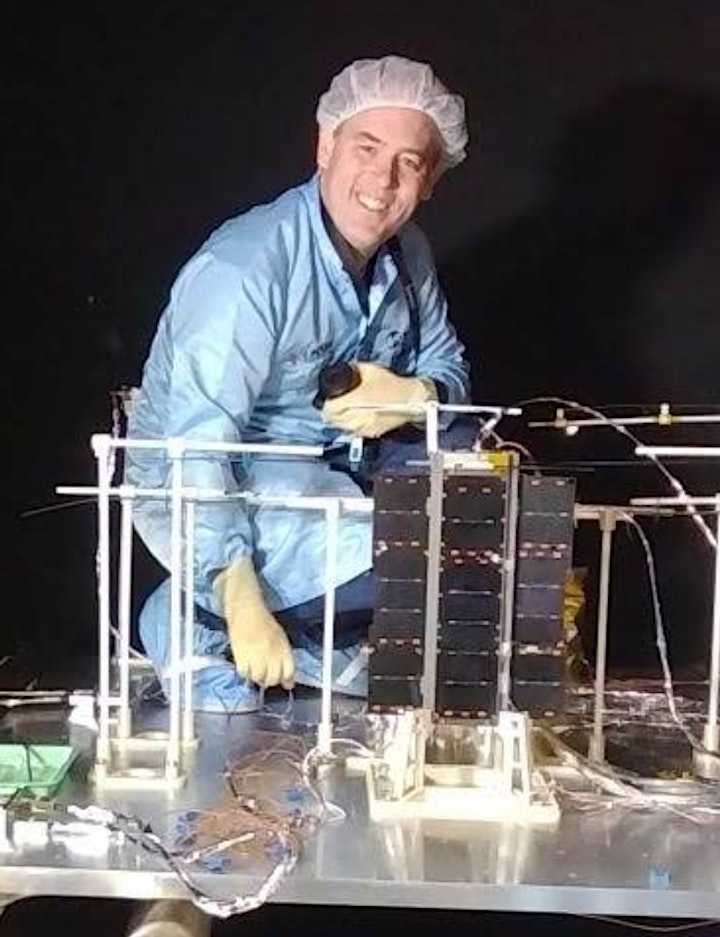 Speaker Profile:
Mr Simon Barraclough, SpIRIT Nanosatellite Technical Director, University of Melbourne
Mr Barraclough has more than 20 years of experience in spacecraft systems, thermal and mechanical engineering. Having graduated from RMIT Aerospace engineering in the late 90s, Simon worked at Airbus Defence and Space (UK) for over 17 years where he served as Lead Engineer and Thermal Group Leader for the thermal control systems on 15+ ESA missions, including Rosetta, LISA Pathfinder and Solar Orbiter. In 2015 Mr Barraclough joined UNSW Canberra, where he was the thermal/mechanical engineer for the Buccaneer Risk Mitigation Mission, and lead systems engineer for the RAAF M1, M2PF and M2 CubeSats. Mr. Barraclough joined the University of Melbourne to lead nanosatellite design and development when MSL was established in 2019. He is the Technical Director for the SpIRIT Nanosatellite mission (launch scheduled in 2022), leading a team of Australian industry partners, and working closely with teams from the Australian, Italian and UK space agencies.
About AIAA Sydney Section:
In February 1998, the Sydney Section, Australia, was chartered as the first AIAA Section outside of the USA. The Section encompasses all AIAA members in New South Wales and the Australian Capital Territory, and the Section Council is currently based in Canberra, ACT.
The Sydney Section welcomes new members - both students and professionals. To find out more about the benefits of AIAA membership, or to join online, visit www.aiaa.org. Please view the section website http://aiaasydneysection.org/
We want to hear from you!
Please don't hesitate to contact the Section Council if you have any ideas on how we can deliver even better value to our members.
Organiser of 4 planets, a comet, the Sun and Australia
The American Institute of Aeronautics and Astronautics (AIAA) is the world's largest technical society dedicated to the global aerospace profession.  In 1998 the Sydney Section became the first AIAA Section outside of the USA and encompasses all AIAA members in New South Wales and the Australian Capital Territory.  The Sydney Section welcomes new members - both students and professionals. To find out more about upcoming Section activities and the benefits of AIAA membership visit http://www.aiaasydneysection.org