Description
In this 3 hour class we will be showing you how to decorate Easter themed gingerbread cookies and then assembling them into a 3D display.

There will be a minimum of 5-6 designs being taught, using Royal Icing.

All gingerbread cookies, decorating equipment and take-home boxes will be provided in the class.

This class is recommended for those with beginner's to advanced experience in cookie decorating.

We will be covering the following techniques: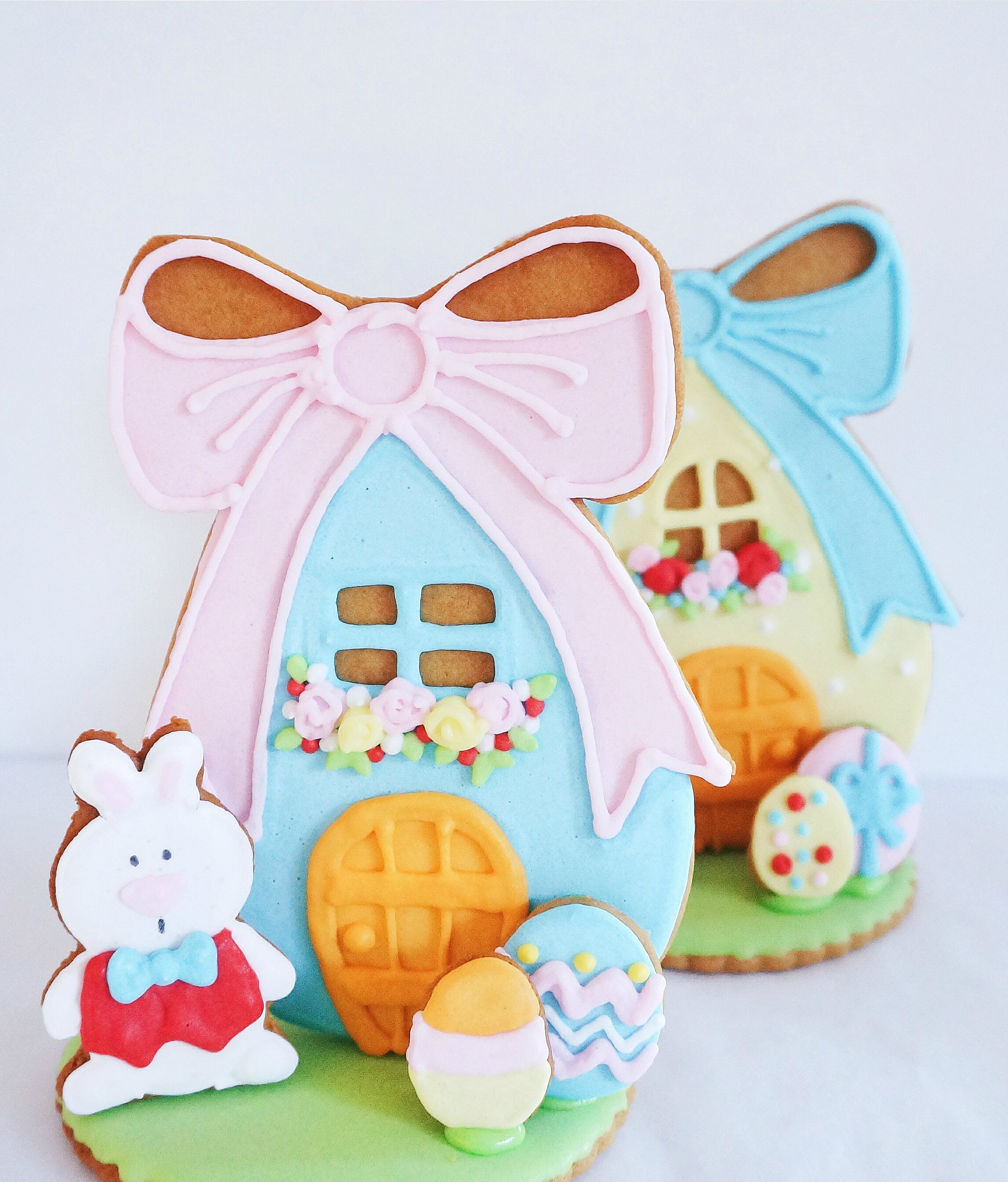 *Please note: The designs in the image are examples and may not necessarily be the ones that you will learn on the day of the class.

*The exact address of the class location will be emailed out a week before the class.