Description
RENOFEST 2017! Discover How To Renovate Strategically To Double, Triple or Even Quadruple Your Investment - In Just Weeks…
RenoFest Is More Than Just A Seminar...
INSIDER SECRETS - DESIGN TRENDS - PROFIT INNOVATION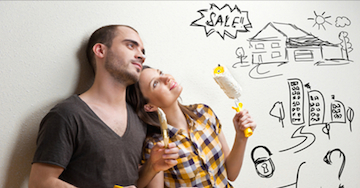 As the first festival of it's kind, RENOFEST will be an intensive full-day showcase revealing how to Find, Renovate and Profit from Run Down Properties in High Growth Areas.
Discover How To Renovate Strategically To Double, Triple or Even Quadruple Your Investment - In Just Weeks… With the right renovation you'll easily make $2, $3 or even $4 for every $1 you spend - it's the simplest way to improve your equity position almost overnight.
All of this is possible if you're prepared to roll up your sleeves and get your hands dirty with strategic renovation.
INSIDER SECRETS
It's getting a lot tougher to navigate all of the current market changes and actually make money in 2017. Just because renovations can be lucrative, it doesn't mean that you can just do any-old renovation and expect to make expect to prosper in today's market.
Like with any major change, these shifts present huge opportunity for savvy renovators and if you act now, you can set yourself up to substantially boost your net worth while other investors flounder.
At RENOFEST you will learn:
The 3 Principles Will Let You Make Your Own "Luck" With Property In 2017..
How to Uncover The High-Growth Areas And Undervalued Properties In Any Market… So you can snap them up, renovate and profit before other investors even know they exist.
How to build equity faster through strategic renovations - so you can grow your net worth actively - rather than just sitting on your hands and hoping.
DESIGN TRENDS
When you're starting out renovating for profit, It's very easy to get carried away, overspend and overcapitalise so you never recoup your costs…
… or, even worse…
… Build something that no-one wants and get stuck with a vacant property that eats your cash.
These mistakes can be disastrous to your confidence and send you back years financially.
That's why in a strategic renovation, every design detail is based on what the market wants (not hunches) and you only make changes to the property that you know -- without a doubt -- will make you at least double your investment back.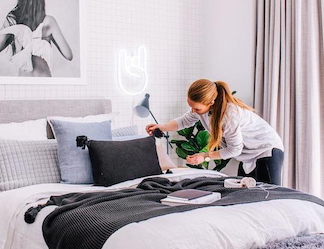 At RENOFEST you will learn:
The latest trends in interior design & decorating for 2017 and most profitable tips from professional designers
How to use timeless design principles to make a property look 'high end' for very little cost...
Learn from our expert panellist; interior decorator Nicole Rosenberg of Little Liberty. Nicole has years of experience in creating dream homes that families can't wait to live in and that her 65,000 Instagram followers covet.
The beauty of strategic renovation is that, once you understand what the market wants, it's the most reliable, repeatable and lucrative investment strategy that you will find...
PROFIT INNOVATION
There's a whole world of opportunity waiting for you in run down property… if you know how to find it...
Right now, all around Australia, savvy renovators are generating handsome profits armed with the right strategies... While those trying the old approached are floundering.
Discover the strategies and twists that will allow you to build a Multi-Million Dollar Portfolio in Any Market… Even if you're clueless about renovation, only earn an Average Income, and Hate Risk.
Arm yourself with the right strategies and act now, so you can set yourself up to substantially boost your net worth while other investors flounder.
How to use the Suburb Selector Software to uncover 'future-proof', investment-grade property and enjoy above average growth. (You won't just find the precise suburbs that will grow faster than the rest… but the precise streets within those suburbs… and the precise houses in those streets!)
REAL PEOPLE - REAL RENOVATIONS - REAL RESULTS!!!
We'll be gathering together 100's of like-minded renovators and property investors to hear multiple real life case studies and unearth some of the newest and most innovative renovation techniques.
You'll rub shoulders with the best in the business and learn what's working in the strategic renovation world to create maximum profit with minimum time.
Now you can meet like-minded investors in the flesh, find a joint venture partner and work together to find lucrative deals.
THE EXPERTS- 3 panel discussions to get your mind racing!
SUPERIOR INTERIORS- DESIGNING YOUR WAY TO MAXIMUM PROFIT
Keep up with the latest, practical and most profitable trends from professional designers and real estate styling experts.

Experts already announced for the design panel are vibrant interior decorator Nicole Rosenberg of Little Liberty, known for creating the most individual and personality packed kids spaces and homes that families can't wait to live in.

Also on the panel are sisters Sara & Amy Chamberlain- stylists and founders of The Real Estate Stylist who help to add hundreds of thousands of dollars worth of value to homes every weekend at auction with property styling that buyers love.

Between all three talented women they boast over 120,000 Instagram followers, fans worldwide and clients from leading developers to savvy investors and renovators- so they know a thing or two about how to get your property looking it's best for when it's time to sell.

THE ULTIMATE GUIDE TO RENOVATION
Alumni of 'Your Property Success' discuss what really works for them.

STUDENT SPOTLIGHT
Dig deeper as we take an intensive look at a real life success story.
WHO IS RENOFEST FOR?
Ready To Take Action First Time Investors
Whether you have been thinking about investing for a long time and now need to take action fast, or you are just discovering property investing for the first time… RENOFEST is the perfect event to help you get started the right way.
Running Out Of Time Investors
Do you need to achieve financial security for yourself and family before it's too late?
The truth is, as you get older and have less time in the workforce, banks will view you differently - and it gets tougher to get finance.
Your window is closing, which is why it's so important to move now and achieve substantial results in the minimal amount of time.
RENOFEST will show you how leverage your time and resources for maximum wealth in minimum time.
Already-Successful Property Investors
Do you want to take your property investing to a whole new level?
Perhaps you already own an investment property and have had some success, but you want to do more…
Maybe you have a strong desire to grow your residential property portfolio and have identified strategic renovation as the safest, most effective path forward.
If so, RENOFEST is definitely the event for you!
WHO IS JANE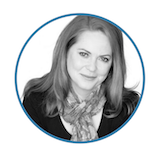 With 130,000 downloads and rising, avid listeners of Jane Slack-Smith's 'Your Property Success' podcast need no introduction. For the uninitiated, she is a one-time mining and explosives expert who transformed her risk-minimisation skills into a career as a Property Investor, Author, Educator, Renovator and Mortgage Broker. Now the proud owner of a multi-million dollar property portfolio, Jane is driven to share her techniques and to educate others on the keys to property investment and renovating for profit.
Jane is the Director of 'Investors Choice Mortgages' and was recently awarded Australian Mortgage Broker of the Year.
She is the founder of 'Your Property Success' an online property investment education provider and community which features courses like 'Your Property Success Club', 'The Ultimate Guide to Renovation', 'Mastermind' (coming soon) and now 'Renofest'.
She is the author of the popular 'Your Property Success with Renovation: 2 properties, 1 renovation, $1 million in the Bank'.
Jane was also awarded the Churchill Fellowship, included in the 'Who's Who of Australian Women', named 'One of Australia's Top Ten Finance Experts' by Money magazine and dubbed one of '4 Main Financial Influencers of Australians' by Qantas magazine alongside Paul Clitheroe, John Simmons and The Barefoot Investor.
Her expertise is regularly called upon by the likes of Sky TV, Australian Property Investor magazine, Your Investment Property magazine, Smart Investor magazine, Money magazine, The Australian Financial Review, Peter Switzer's On the Money podcast, BRW magazine and the HIA Homeshow.
Jane and RENOFEST 2017 are all about Real Renovation, Real People, Real Results.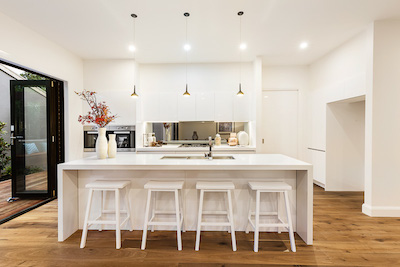 TICKETS
Your ticket includes the full day festival, morning tea, lunch, afternoon tea, a goodie bag, exclusive access to trade discounts, networking drinks (at bar prices) and the opportunity to meet with Jane Slack-Smith.
Tickets to RENOFEST are amazing value at $497 per person.
Alumni and their guests can access a special ticket price of $97.