3 Ways To Profit Using The C.I.S Method (Worth $397)
About this event
Starting Now! Zoom Link:
https://us02web.zoom.us/j/84175508922?pwd=cFNlRHVVd2VuMHBmNTlhTC91Zk1aZz09
By the Founder of One of Singapore's Largest Crypto Community:
Why Now Could Be The Perfect Time To Enter The Crypto Market In 2021
Join this FREE training to discover the CIS Method to safely increase your Crypto returns while everyone else is fearful…
--
Now Could Be The Best Time To Enter Crypto, And We Found A Simple Method For You
As Warren Buffett once said...
"Be fearful when others are greedy. Be greedy when others are fearful."
Right now, we found three little-known ways to generate returns from crypto. We call this the CIS method.
This C.I.S Method will allow you to:
1) Profit from the upcoming time-sensitive opportunity safely with clear indicators to look out for... so you know exactly when to get it and get out
2) Provide you with an almost 'no-brainer' way to profit without having to understand and keep up with the technological changes in the crypto industry. (Requires some work but relatively simple even if you only have little experience)
3) Take emotion out your trades so you don't have to 'fall trap' to market volatility or market manipulation
Our Students' Reviews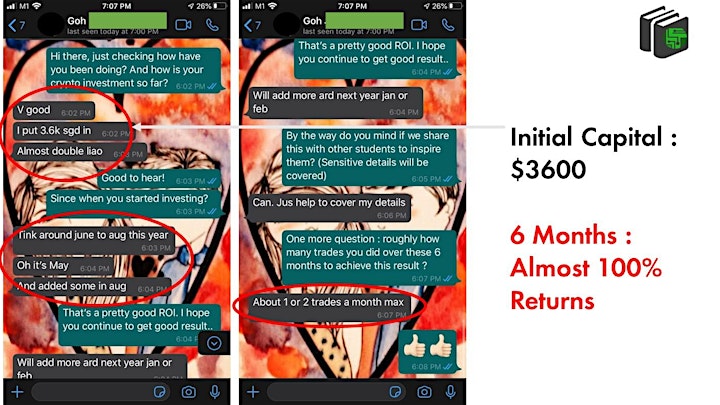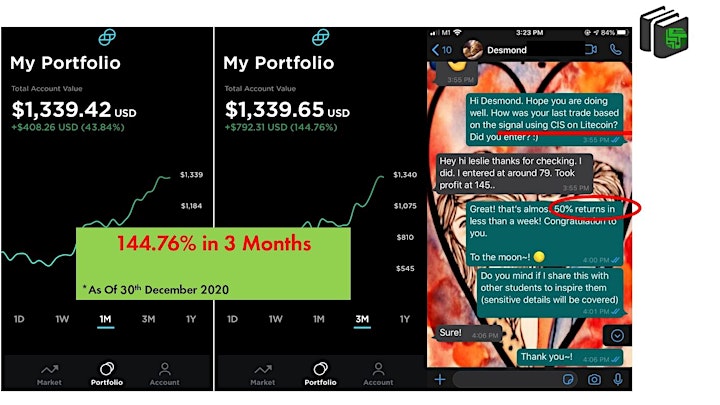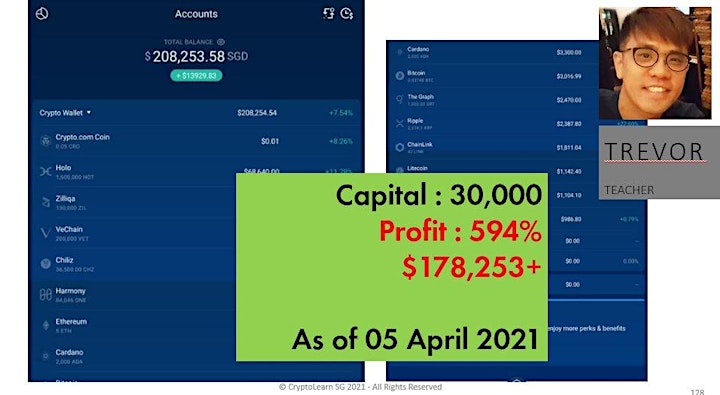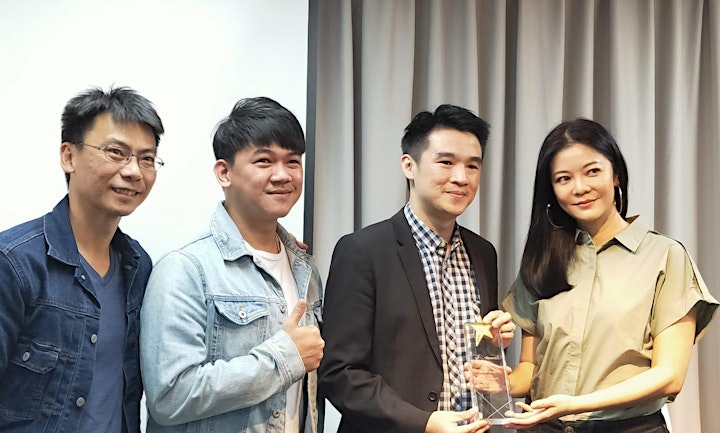 Meet Your Trainer
A design lecturer turned crypto expert, Leslie (in black) first started investing in the crypto space back in 2016.
He also has 11 years of experience as a financial practitioner in an MNC.
Together with his partners, they bring 10 years' worth of collective experience in crypto to you.
Leslie is a part of the mastermind mentor team led by Sean Seah, who is a leading financial educator in the world.
Why We're Sharing The CIS Method
You might be thinking:
"If it's so good, why are you sharing this?"
I'm sharing this because crypto thrives when more people start getting in. When more people buy, the price of crypto goes up and we can all get rewarded together.
We also get more people to help us monitor the Crypto markets and keep our community ahead of everyone else.
So Join This FREE Training To Safely Increase Your Crypto Returns Before Mass Adoption Happens…!
--
For enquiries, email : hello@cryptolearnsg.com