Description
One of the greatest secrets to business success is Leverage. It's too easy to get stuck in busyness rather than focussing on growth.
The 80:20 rule states 20% or what you do produces 80% or the results… the other 80% is you just spinning your wheels and being busy...
Creating a system that takes care of the 80% will free you to do what you're good at, and what gives you the best bang for buck.
In this lunchtime seminar with lunch provided, we have put together three experts, each with an in-depth knowledge of systems and tools that will have your business rocketing to your desired destination. They will show you how to skyrocket your business through:
Leveraging LinkedIn to produce a constant supply of opportunities

Leveraging your plan to ensure efficiency and consistency

Leveraging outsourcing to help you save time and money.
Don't miss this opportunity to learn the secrets of leverage to skyrocket your business growth today!
The Presenters
---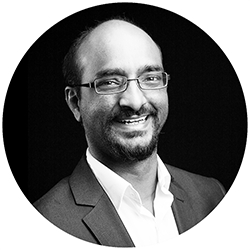 Rodney Ferro - PN Digital
Leveraging the power of LinkedIn to strengthen relationships and generate strong leads

Simply having a LinkedIn profile and making connections is not enough.
LinkedIn currently boasts over 610 million users worldwide and in over 200 countries. It is a B2B gold mine, previously finding out the name of a CFO's to a big corporate and/or getting their contact details was a time consuming and difficult process. Now LinkedIn makes it easier than ever to connect, engage and grow.
In his presentation, Rodney will be going through the top 8 strategies to help improve your brand, build a database of your target audience, strengthen your relationships and how to utilise this marketing channel to generate strong leads.
Rodney Ferro is a Digital Marketing Strategist with over 20 years experience across various industry sectors. He has personally used LinkedIn to generate over
$1 million dollars worth of 'targeted', warm leads and now assists his clients on how to add this valuable channel to their marketing mix.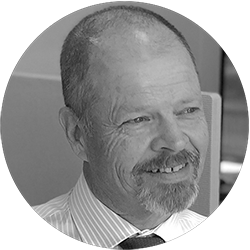 Nigel Letty - Outcomes Business Group
The Secrets to Creating a Compelling Business Plan
A great business plan is not just a large document to get a loan from a bank.
A great plan needs to inspire and engage the owner and the team. To do this it should articulate the journey that the business owner has as their vision. By tapping into the real drivers of the business and the owner's passion, your business plan will give the team clarity and focus on the key milestones that are necessary for success.
In this presentation, Nigel will show you the secrets to creating a plan that will get your team excited about building your masterpiece.
Nigel Letty has successfully built multiple businesses including The Bicycle Superstore, which he sold at its peak of 14 stores. He attributes his success to his pragmatic approach to building business systems and processes and ensuring the team is fully engaged in the process.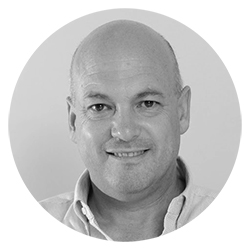 Neville Samuels - VirtualStaff365
Critical factors to ensure successful outsourcing

Offshore outsourcing has now become part of doing business in Australia. And to do it successfully requires the right conditions to be in place. Your business has to be outsource-ready, and finding the right offshore partner to help you on the journey can be daunting. Neville will look at the critical factors required to be in place to ensure success in your outsourcing engagement.
Neville Samuels is an outsourcing specialist based in Melbourne. He has been on both sides of the table, starting out as a user of outsourced staff and then pivoting to become a provider of outsourcing services.
Neville qualified as a chartered accountant with PWC in South Africa in 1993, and moved to Australia in 1994. In 2009 he employed his first remote employee, and has been outsourcing for himself and others, ever since. Neville has been outsourcing work successfully to the Philippines, India and South Africa.