3 Day Augusta Marketing Retreat : October Early Bird Bookings

Sunday, 21 September 2014 at 10:00 pm

-

Monday, 22 September 2014 at 12:00 am (AWST)
Event Details
You will NOT require any technology for this retreat. Bring comfortable clothes, comfortable walking shoes.
BOOK IN by the 18th September and recieve a BONUS 4 x 1hr Skype Sessions One on One with Ming after the completion of the retreat (valued at $540) - Pay in full and save $300!
✓ You get to have me (Ming) all up close & personal for 3 days.
✓ Special folders full of tools to do your own marketing.
✓ Unlimited access to the members area tools on our website.
✓ 6 months of your Blogs DONE.
✓ 3 months of Social Media Marketing DONE.
✓ Delicious food cooked and served to you every day.
✓ Your whole digital marketing direction planned out.
✓ Leave equipped with the skills to be able to maintain your own marketing.
✓ A whole weekend away from your technology.
✓ FREEDOM to spend more time doing the things you love or be with the people you love.
Retreat Day One:

Releasing the true purpose behind your current business or your entrepreneurial idea - taking away the fear of getting started or the fear holding you back & giving you the tools to planning out your digital roadmap for your whole marketing presence online & offline.
Retreat Day Two:

Start the day with Yoga. Then get 6 months of blogs done & make it so easy that it becomes a breeze - are you up for the challenge of doing this without your technology? Don't believe you can actually do this in a day? I'm going to be proving my point by facilitation and doing my blogs with you.  We will then be wrapping up day two with some meditation.
Retreat Day Three:
Morning activities with tools to help you work out your Social Media without the distraction of your Social Media.  After lunch we will piece everything you've learnt on the weekend and wrap up the day with a fishing activity planned for our last day in the beautiful serene Augusta.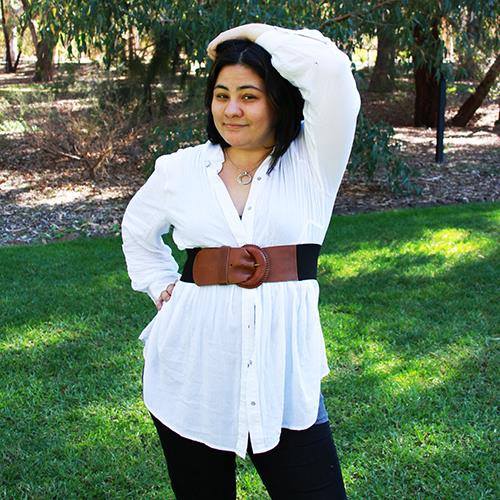 About your Facilitator Ming Johanson:
For almost 4 years I've been running my own business OTOTGo training people in how to use their technology & social media to better promote themselves online.  I've been called a few things, more noteably a "Nerd who speaks like a normal human being."
Recently I suffered an incredible personal loss.  It was something I never would have or ever could have imagined and my whole world split in half.  The fact that my business survived without me being in it is nothing short of a miracle.
What I've learnt from all of this is that volume of time on my technology does not increase my productivity in my business in fact it's the opposite and I find the more I disconnect the more I get done - not to mention the realisation that I've had all the tools that I've needed to achieve this the whole time and I'm going to share these with you on this 3 day retreat.
Nice things other people have said about me:
"Ming is awesome! Her understanding of the computer world and social networking sites is amazing! Her ability to translate the technical mumbo jumbo into something that everyone can understand is hugely appreciated! And the fact that she has a wonderful personality, is able to have a face to face conversation and put down the technology is a credit to her and her business."
- Louise O'Reilly, O'Reilly Hire Co
"I am like Luke Skywalker in the classic "Empire strikes back" when he meets Yoda (who i see as you). Thank you Yoda for keeping me away from the dark side of social media and putting my celebrancy business in the right direction. Ming, may the social media force be with you.
- Brad Whitelock, Wedding Celebrant Perth
"Ming is a superstar Facebook trainer - a nerd who lifes people and speaks plain English."
- Jo Saunders, Wildfire Social Marketing
"Here be The Oracle, and she's friendly too. That's right, smart and social skills too, a rare find."
- Andrea Biondo, Galactic Scientific
"Ming has a proven track record in her field and as an added bonus is an absolute fun person to learn with."  
- Kate Ryan-Taylor, Build Your Own Website
Have questions about 3 Day Augusta Marketing Retreat : October Early Bird Bookings?
Contact Ming Johanson
When & Where

Our Place Augusta
8 Allnutt Terrace
Augusta, WA 6290
Australia

Sunday, 21 September 2014 at 10:00 pm

-

Monday, 22 September 2014 at 12:00 am (AWST)
Add to my calendar
Organiser
Through social media, technology and the power of disconnect, we inspire and empower true connection globally that creates space, flow and abundance in people's lives.