2nd Perth Practical Method Tai Chi Workshop (11-12 Oct 2014)

Daily Event: 9:00 am to 4:30 pm (AWST)
Event Details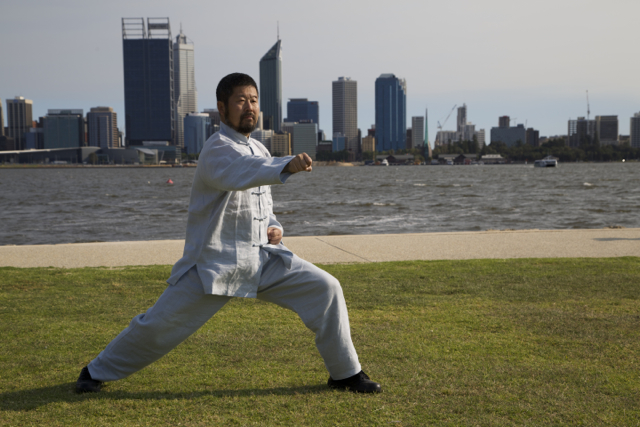 Master Chen Zhonghua returns to Perth
Share an amazing expereince with Master Chen Zhonghua, international standard bearer for Chen Style Taiji Practical Method.  Learn directly from Master Chen over a 2 day workshop (11th & 12th October 2014).  
Come share in a open, respectful, inclusive and nurturing enviornment.
Master Chen speaks fluent english and approaches sharing his knowledge and expereince with a level of integrity and ability that is simply inspiring.
Delivered to all ages and expereince levels.  Perfect for the novist to the expereinced martial artists.
No Tai Chi background?  No problem.  Qualified and experienced Instructors will be at hand to support you.
If you would like to get a few classes under your belt before the workshop contact the event organiser for your local Instructor.
You're also invited to research for yourself:   www.practicalmethod.com
Also like us on www.facebook.com/practicalmethodozasia
FAQs
Where can I contact the organiser with any questions?
Pleaes call Si Fu Gawain Siu on 0412 920 002 or email sifu@gingmo.com.au
Is the content different on both days?
Yes.
What is covered at the workshop?
Day 1 - Foundation exercises to Practical Method Taiji
         - First 13 techniques of YiLu
Day 2 - Completion of previous days training plus Push hand drills

Do I need to have previous Chen style experience?
Beginners are welcome. Should you like to benefit from some classes, please contact the organiser for a choice of instructors and classes in the CBD
Is MC available for Private lessons?
Yes, Master Chen will be available for a limited series of private lessons whilst in Perth. His lessons are priced at $100 per hour. One on one and shared spaces available. e.g. 2 people at $50 per person.
Bookings will be available on Eventbrite shortly.
Where

Banks Reserve
60 Joel Terrace
Mt Lawley, WA 6050
Australia

Daily Event: 9:00 am to 4:30 pm (AWST)
Add to my calendar
Organiser
GMA is a community based martial arts academy teaching Kung Fu and Tai Chi for adults and children.

Operated by Si Fu Gawain Siu and Si Mo Mary Anne Taylor, the academy focuses on supporting community and members in a respectful and nurturing environment.

Group classes are currently conducted year round at Leederville Town Hall, West Leederville Tuesday, Thursday and Saturdays with private lessons by appointment.

More information may be accessed from their website on www.gingmo.com.au or by telephoning 0412 920 002 or email on either sifu@gingmo.com.au or maryanne.t@gingmo.com.au.