Sales Have Ended
Ticket sales have ended
We are looking forward to seeing you at the 2020 Colorist Mixer
Sales Have Ended
Ticket sales have ended
We are looking forward to seeing you at the 2020 Colorist Mixer
The 2020 Colorist Mixer will be online, with panels and talks from experts around the world, fun social events, and networking sessions.
About this event
The world's first 24 hour global COLORIST MIXER
We are looking forward to seeing you all at the 20th Global Colorist Mixer!
The Colorist Mixer team wants to end 2020 on a positive note for all, so this year's Mixer will go ahead – with a unique twist. The Mixer will be held online this year and to close out the year with a bang, we have decided to run the world's first 24 hour Colorist Mixer.
Since its inception in 2013, the Colorist Mixer has run for people around the world connected to the color grading industry. It offers us the opportunity to meet, network and discuss our work in a relaxed environment. It's a chance to catch up with old friends or meet new ones, and a place for direct communication between manufacturers and users.
After eight years, this is still our mission. COVID-19 means it must be held virtually, but this offers some great new advantages. The lack of travel or hotel expenses or limitations on space means the Mixer is now available to everybody. And a 24 hour event means we can cover all countries at a sensible time of day in all regions and offers extra time for people to connect.
Come along and hang out with your peers and win some prizes before 2020 ends.
Cost
Tickets are $15, which will be put towards the cost of running the event. This event is not run for profit and is primarily funded by CSI.
Location
It's at your place! The event will be held on Zoom, so make your favourite cocktail and find a comfy spot because it's 24 hours of fun
PLEASE NOTE: this event will be recorded. By joining you are consenting to be recorded.
Date & Time
Saturday Dec 12th, 12:00pm PST/UTC-7 to 13th 12:00pm PST
Contact us
For all Colorist Mixer-related inquiries, please contact media@icolorist.com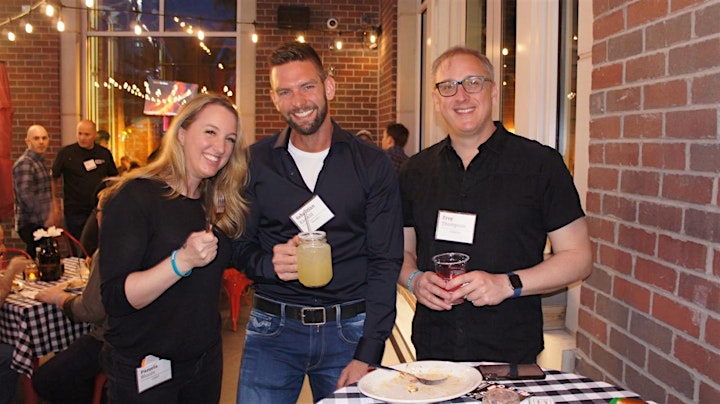 Sessions
There will be 24 panels /talks and 24 social & networking sessions, including:
The Mixer Quiz - A firm favorite from IBC and Mixers around the world
Women in Film panel
HDR Monitors & technology panel
iColorist - International Colorist Academy Tips & Tricks of 2020 from ICA's trainers
Keynote by Walter Volpatto Senior Colorist, CO3 Los Angeles
Camera technology panel
Indie filmmakers panel
HDR shows & movies of 2020
Meetings of local CSI chapters
Presentations from Dell, Dolby, Asus, AbelCine & others
Demos of new and unreleased tech
Networking & mingling breakout rooms
Competitions, giveaways & happy hours including a retro t-shirt competition
Colorists' Got Talent - your chance to perform live!
And lots more to come! See the latest at ColoristMixer.com.
Prizes
There are currently over US $30,000 worth of prizes to be won, including:
Sponsors
Our sponsors include:
AbelCine - Asus - CSI - Dell - Dolby - Filmworkz - Flanders Scientific - FXPHD - Mixing Light - Portrait - Red Giant - SGO -
Colorist Mixer is a Colorist Society International (CSI) event. CSI is primarily funding this event, with support from sponsors. CSI is a not-for-profit organization set up for the benefit of the colorist community. Membership is open to professional colorists, editor/colorists, DITs, telecine operators, color timers, finishers, restoration artists, and color scientists. Find out more at ColoristSociety.com.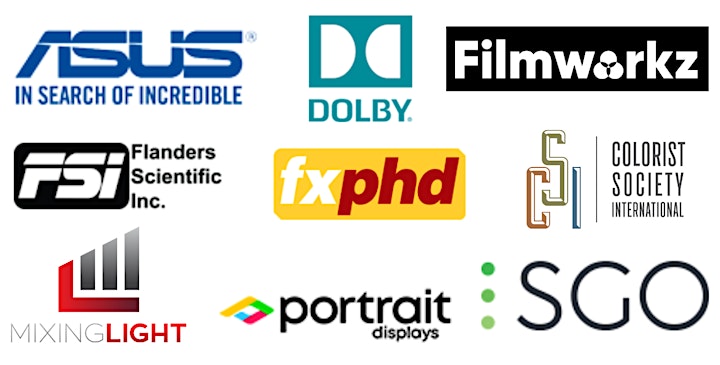 The Organisers for 2020
The International Colorist Academy and The Colorist Society International
For the past seven years, the Colorist Mixer has been a labor of love by the International Colorist Academy, Mixing Light and Tao of Color.
What started out as a few friends meeting up at a bar at NAB has become a phenomenon at trade shows and color-focused training events worldwide.
Colorist Mixers are a lot of work to produce, and this year Mixing Light and Tao of Color have decided to step back from their organisational roles. Moving forward, the Colorist Society International (CSI) along with the International Colorist Academy will be the leadership team of the Colorist Mixers.
Mixing Light and Tao of Color are currently focused on increasing large show floor presences at industry events, and as such it became clear that the Mixers would be best served by a streamlined leadership group. But Mixing Light and Tao of Color remain very much engaged and continue to support the Colorist Mixer as sponsors and promoters, presenting at the event and using their platforms to help share news and promote Mixer events.
For any enquiries, please contact: media@icolorist.com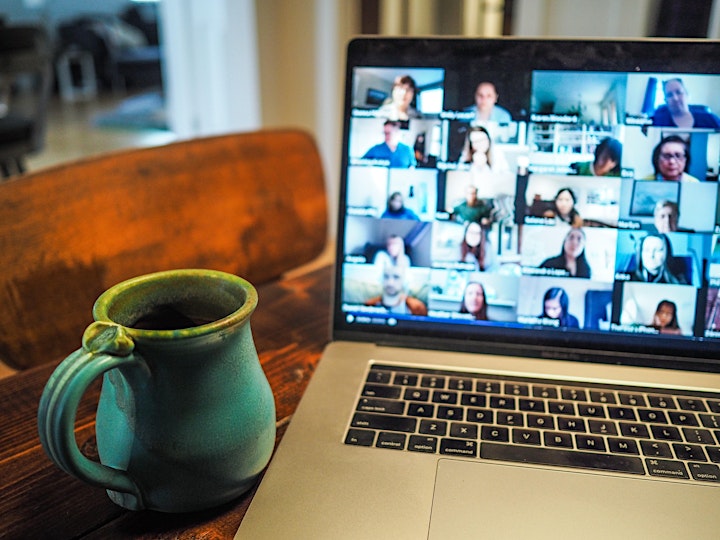 Organiser of 24 hour online Colorist Mixer 2020 - by CSI & iColorist ICA