Discover how to hold your team accountable the right way so they stay engaged and you feel confident in your approach.
About this event
Learn the 8 Steps to Building a Culture of Accountability in your Team
Each week I have a leader tell me they struggle holding their people to account, because they don't want to upset the apple cart, ruin the relationship or disengage them. However when you have the right tools and models you can do it the right way that is not only empowering but also motivational.
Accountability occurs when individuals reliably deliver on their commitments, showing others they can be trusted to do what they say they'll do.
The core definition of accountability is: people making a shared commitment to fulfill agreement to get the work done.
This highly engaging workshop is designed for managers, team leaders and supervisors who want to implement change successfully at both an individual and organisational level.
You will discover why accountability is so important to you and to your team, how to build a culture of accountability, what to do if they don't deliver and two clear accountability models and strategies that you can use immediately.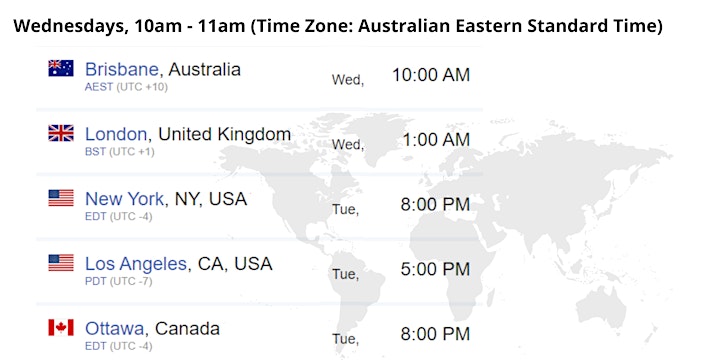 SECURE YOUR SPOT
Building A Culture Of Accountability LIVE Virtual Workshop
Where: Zoom Online Workshop
https://us02web.zoom.us/j/7875031715?pwd=Rm5EUjZZb0xzQWVyNjRMR3VNWHAwZz09&from=addon
Meeting ID: 787 503 1715
Passcode: 182672
WHAT YOU'LL LEARN:
What is accountability
Why is it important
How accountability helps teams
How to build a culture of accountability
Accountability Frameworks that you can use immediately
Benefits of Accountability in Action
Strengthen relationships
Minimises costly mistakes
Makes you responsible
Promotes ownership
Lessens conflict
Improves performance
Helps measure progress
Inspires confidence
Builds trust
Helps you be the leader your team needs
PRESENTED BY
KYLIE DENTON
LEADERSHIP EXPERT | KEYNOTE SPEAKER | BEST-SELLING AUTHOR
Kylie is one of Australia's most trusted thought leaders on leadership and sales in financial services.
Kylie is also a bestselling Author, Speaker and Founding Director at Performance Advisory Group. With over 26 years of industry experience, a previous financial adviser and a background in organisational psychology, Kylie has helped thousands of financial professionals achieve success.
As a professionally certified coach, Kylie specialises in working with senior leaders and their teams to get great results but more importantly make a difference to the lives of their valued clients.
Kylie delivers high-energy keynote presentations and workshops that inspire her audience to become better in a world that desperately needs strong leadership.
For over 20 years, Kylie has inspired people throughout the financial services industry and has worked across large and small organisations in both public and private sectors including blue chip companies like Suncorp, NAB, QSuper, Blue Care.
TESTIMONIALS
"Kylie is an incredibly valuable Executive Coach and Leadership Development expert. I have been fortunate enough to benefit from Kylie's depth and breadth of experience in financial services, and have had the pleasure of working closely with her to develop a program for my team.." - Michael Mckenna, General Manager Customer Service Uniting Care Queensland
The word 'coach' has been a buzz word around the corporate environment for a number of years. Fortunately I have seen the benefits for myself and my teams around what authentic coaching and leadership development delivers. I have had the pleasure of working with Kylie across a number of organisation's, and her difference is she is genuine and invests time in you. It isn't scripted, and one model fits all, it focuses on you, where you are and where you want to go! Kylie leaves a lasting impact! Rikki White - Manager Customer Contact - Blue Care
Kylie has a fantastic ability to help you get to the crux of the most important issue or opportunity at a personal or business level. Then to work through the process of setting a plan to make the required change in a very practical and realistic way. Her highly personal and empathetic approach cuts through the theory to make sure real results are achieved. Kylie's coaching around the conversation framework and leadership principles and strategies has been invaluable in helping me lead my team through this tumultuous year. Jeff Thurecht Financial Adviser and Business Owner - Evalesco
Being a coach comes with merit. People choose a coach for who they are. To be a leadership coach, you truly need to exemplify excellence in leadership practices. Walk the talk, so to say. Having worked alongside Kylie, and seeing how she behaves in a team environment has proven her value as a leadership coach to me. She is inquisitive, empathetic, thoughtful, well planned and takes action. More importantly, she truly cares for the wellbeing and success of the people she guides. That is invaluable! Bram Lagrou - Business Owner
I have known Kylie for over 10 years both as a colleague and as a trusted adviser. Kylie knows how to implement and influence change and has coached both myself and my advisers in leadership, sales skills and soft skills. Kylie is a thought leader in financial services leadership and sales and I wouldn't hesitate to have her working alongside me and my team again. - Steven O'Donoghue - Executive Financial Services Leader
Learn how to be the leader your team need you to be by holding your people to account – using the right frameworks so you feel confident and your team feel good about it.
GET YOUR TICKET TODAY!
(Get in quick, capacity is limited)