Event Information
Refund policy
Contact the organiser to request a refund.
Eventbrite's fee is nonrefundable.
2022 Year of WATER TIGER … a year of change and action!
About this event
2022 Year of WATER TIGER, bringing action, movement and change, with optimism and empathy...
• 2022 brings forth a year of action and change.
• A Time for Optimism and Empathy!
• A period of movement and will.
• Unforeseen changes and surprising developments
2022 will be a year for transparency, communication, calm, balance and moderation.
The Water TIGER is synonymous with kindness, alertness, curiosity, intelligence.
The Water TIGER can be rash, impulsive, dynamic and full of energy.
The Water TIGER promotes justice, morality and strong leadership.
2022 TIGER possess a great sense of morals and is calm, fair, just and confident. The Water TIGER is magnetic, warm hearted, sociable, frank, open and friendly. 2022 TIGER is the ultimate protector of home, family and health…
A YEAR OF MODERATION, JUSTICE, LEADERSHIP WITH UNFORSEEN CHANGES …
2022 A TIME FOR OPTIMISM AND EMPATHY…
ARE YOU READY FOR ACTION AND CHANGE …?
Be prepared with understanding your own unique Bazi / Four Pillars of Destiny chart and understanding the impact of the annual Flying Stars within your home and environment …
Are you ready for CHANGE and willing to step up and work through the Year of the Water TIGER 2022?
Attend Bayswater Bowling and Recreation Centre, 58 Murray Street, Bayswater
BOOK NOW – TICKETS SELL FAST!
Saturday January 29 10.00 am to 1.00 pm
Sunday January 30 01.00 pm to 4.00 pm
Are ready for 2022!
Every year your home's energy changes due to Stars that enter your home.
In Feng Shui they are called Flying Stars and are either positive or negative in energy.
Your Chinese Zodiac animal sign also plays a significant role in your year's outcome.
Get the ultimate advantage by being prepared!
Join me as I present a three-hour seminar encompassing:
What's in-store for your personal forecast and animal sign for 2022.
How the Water TIGER year affects your personal BaZi Astrology Chart - for overall luck, career, money, health relationships and home environment in 2022.
Learn how Chinese astrology and the Flying Stars are affecting your home's energy.
What cures to place to help appease the negative Flying Stars.
Learn enhancements to place to make the most of your positive Flying Stars.
Learn the World's Economic Outlook for 2022.
The Auspicious Dates of 2022 and how you can use these dates strategically.
2022 Feng Shui & Astrology seminars give you the advantage of being prepared, with insight into health, harmony, love and business opportunities. You will receive tips for your homes Flying Stars, Chinese Astrology and Bagua.
Remain well informed and prepared for 2022 year of the Water TIGER to ensure safety. Optimise the benefits within your Four Pillars (birth chart), which highlights your friends and allies.
The Annual Flying Stars are the Feng Shui energies that relate to the compass directions on the world chart for 2022. Annual Flying Stars have a major impact on your life bringing change come New Year.
Each year, it is important to consider yearly changes. It is important in Feng Shui to take the opportunity of the benefits bought from the auspicious changes and to negate the inauspicious changes that the year may bring.
YOU WILL RECEIVE A PERSONALISED BIRTH CHART
Please email michele@completefengshui.com upon ticket purchase with your name and birth details – year, month, day and time of birth if known.
Normally $99, EARLY BIRD BOOKING OF ONLY $49 prior to 01 Dec 2021
Terms and Conditions:
If due to unforeseen circumstances this seminar is unable to be a live event it will still take place as an online Zoom seminar. PowerPoint PDFs, workbook and personalised chart will be emailed to you prior to Zoom online seminar.
1. If you fail to attend, you will not be entitled to a refund. 2. However, if you are unable to attend due to health issues, you may transfer to the next available seminar date if a medical certificate is provided.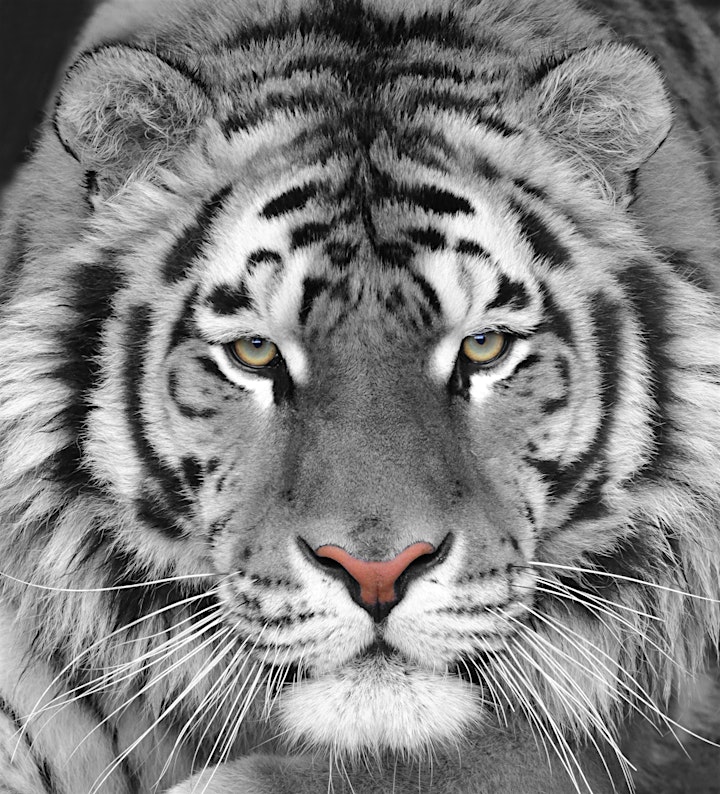 Date and time
Location
Refund policy
Contact the organiser to request a refund.
Eventbrite's fee is nonrefundable.
Organiser of 2022 Year of WATER TIGER … a year of change and action!
Michele Vos-Castle has been a Feng Shui consultant for more than 17 years. She was trained by Master Raymond Lo, of Hong Kong at the Feng Shui Centre in Perth, Western Australia, and has also studied with Dato Joey Yap and Lillian Too. Michele studies each year under masters and is continually expanding her Feng Shui knowledge. Michele teaches Feng Shui, Chinese Astrology and Metaphysical studies at Curtin University.
Previously studying Interior Design and working with interiors and renovations, it was a natural progression to incorporate Feng Shui and metaphysical studies in her work. After some time running her first business, Energise Life Feng Shui, Michele was offered the opportunity to take over two other Feng Shui businesses when their proprietors retired. One of those businesses included 300 clients! Michele had previously studied under one of these retiring masters and was honoured to be entrusted with the care of their clients. Her business is now known Complete Feng Shui. Michele conducts on-site Feng Shui consultations for residential and corporate clients, and as well as being an accredited teacher of Feng Shui, Michele is also an author and public speaker.
Michele teaches Feng Shui courses and workshops to beginners to practitioners alike, as well offering Feng Shui Retreats in Bali and WA where you can immerse yourself in 5 days of Feng Shui and Chinese Astrology, one of the world's most ancient arts and science of placement, to bring about balance between people and their environment. Michele also conducts on-site learning exercises at homes and for businesses. Students receive complete course notes. For those who have mastered the basics of Feng Shui and wish to continue their studies and share their knowledge with others, there are courses in 'Feng Shui as a Business', and the 'practitioners' course' where one can learn to be a consultant to master Feng Shui and become a consultant with practice and the correct training. Once qualified, you have a responsibility to be sharing the correct knowledge with your client. Choosing a Feng Shui consultant is like choosing a health care professional; you want someone who knows what they are doing, who understands your needs, and gives a reliable service.