Guest Speakers: Tony Coad - Reid Fruits, Andrew Althorpe - Blundstone Australia, Jayne Gallagher - Honey & Fox Pty Ltd
About this event
Traceability is the hottest topic in export right now. It's not new, but traceability technology is becoming increasingly sophisticated. Exporters are harnessing these new developments to protect their brand, educate their consumers, and streamline their supply chains.
Members and guests of ACBC Tas are invited to join us for a fascinating panel discussion about traceability: what it is, how we can use it, and how to choose the right technology for your business. This event is not to be missed! Book early to avoid disappointment.
Guest Speakers:
• Tony Coad, Manager Marketing & Sales, Reid Fruits
• Andrew Althorpe, Group Manager Technical and Design, Blundstone Australia
• Jayne Gallagher, Founder & CEO, Honey & Fox Pty Ltd
The event is being jointly sponsored by Laava and the Department of Foreign Affairs & Trade (DFAT). Gavin Ger, Joint-CEO of Laava will be participating via satellite. Laava has developed the Smart Fingerprint which is the world's first globally scalable and secure alternative to the QR codes.
Event Details
Date: Friday 5 November 2021 commencing at 8.00 am
Venue: Derwent Room 1, Wrest Point, Sandy Bay, Hobart
Cost:
ACBC Members - $44.00 (incl GST) plus Eventbrite booking fee $2.59 - $46.85
Guests - $55.00 (incl. GST) plus Eventbrite booking fee $2.99 - $58.29
For more information please contact:
Adrian Wood, Executive Officer, ACBC Tasmania -
M: 0414 902 450
E: acbctas@acbc.com.au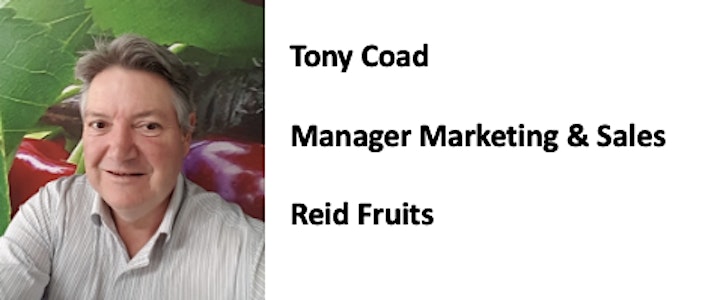 Tony Coad, Manager Marketing & Sales, Reid Fruits
Tony has been involved in the Tasmanian Fruit Industry for over 35 years with extensive experience in a range of operational, management and export sales roles.
Reid Fruits is one of the largest cherry producers in Australia and specialises in growing, packing, and exporting premium cherries to its network of valued clients in over 20 countries globally.
Reid Fruits started exporting cherries in 2005 and almost from day one the company's premium products have been targeted by counterfeiters. Over the years Reid Fruits has tried many ways to prevent counterfeiting including, higher quality embossed and foiled cartons, watermarked carton bases, branded long-life plastic liners, a seasonal laser-cut foil sticker on boxes and a card inside the box with a unique QR code to scan and authenticate the product through a website.
In the 2018-19 season all these elements were copied within the first 2 weeks of the boxes appearing in the market. Subsequently Reid Fruits undertook an extensive search for new anti-counterfeiting technologies and for the last 2 seasons has used Laava's digital fingerprint traceability technology. Last season they also added forensic provenance verification of their cherries to the company's anti-counterfeit program.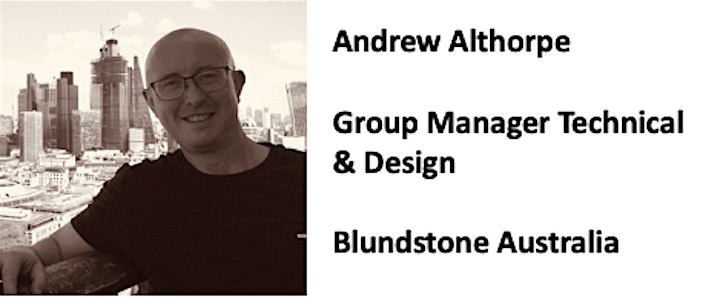 Andrew Althrope, Group Manager Technical & Design, Blundstone Australia
My background is global footwear manufacture from early apprentice in design, development, and engineering to a professional footwear supply chain leader.
Over 35 years of experience in the industry from end-to-end innovation, product development, and sourcing with a passion for the development of talent.
Over 14 years spent living and working in China with my family, I witnessed firsthand the economic rise and growth over the past decade. Understanding cultural aspects of leadership has been a key element to my personal growth and main component to my time spent in China.
I joined the Blundstone senior leadership team 10 months ago after relocating to Tasmania from Zhuhai Southern China with my family.
The biggest driver in recent years has been my passion for innovation in all areas and continued technological advances with the impact of global sustainability product sourcing.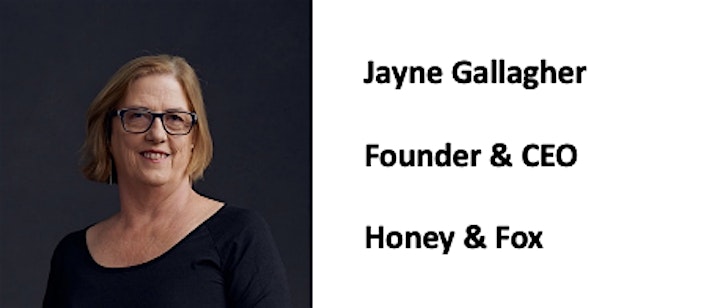 Jayne Gallagher, Founder & CEO, Honey & Fox
Jayne Gallagher is a brand and market development strategist with a career spanning over 25 years in seafood and agribusiness. As CEO and a founder at Honey and Fox Pty Ltd, Jayne and her team work with fishers, farmers and small food businesses to help them find and grow profitable markets, through market research, strategic and creative marketing, brand development, and communications.
A keen observer of human behaviour and fascinated by stories, in particular of people overcoming odds and defying challenges, Jayne is passionate about bringing authentic stories together with innovation and technology to build new products, markets, and create new opportunities for industries. With a drive to make the complex easy, she is currently leading the development of a new platform to make it easier for food producers to identify the most effective traceability technology types for their business needs.
Jayne is recognised nationally and internationally, having won awards for her work in international trade and market access as well as for strategic industry development and change management programs. She has worked with businesses to build markets in Australia, China, Hong Kong, Japan and Singapore Jayne's mantra: Be bold. Be brave. Be different.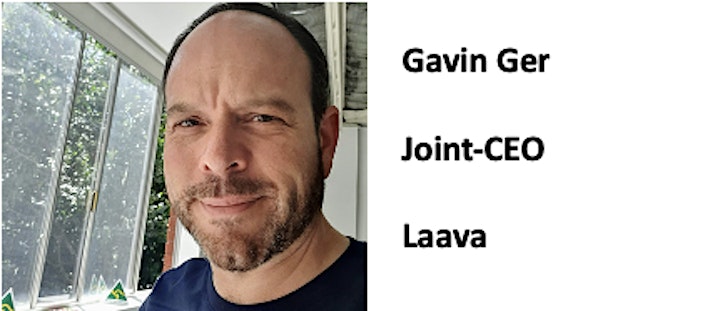 Gavin Ger, Joint-CEO, Laava
Gavin is a commercial specialist with a career spanning over 25 years in global management consulting, technology and entrepreneurship. He is passionate about innovation, technology and the power of collaboration.
Laava has developed the Smart Fingerprint® - The world's first digitally verifiable, globally scalable alternative to QR codes.
Laava Smart Fingerprints® are unique to every individual item, secure by design, and built for consumer engagement. They transform products into connected products enabling consumers to authenticate and engage using their smartphone at point of purchase and beyond.
Developed in collaboration with CSIRO and AustCyber, Laava Smart Fingerprints® are the 'Gateway to Trusted Experiences' for products, documents, assets, NFTs and platforms.
Laava Smart Fingerprints® are the secure on-product trust mark the world has been waiting for.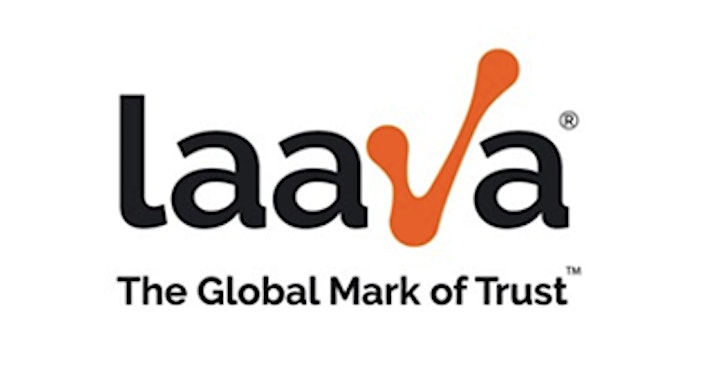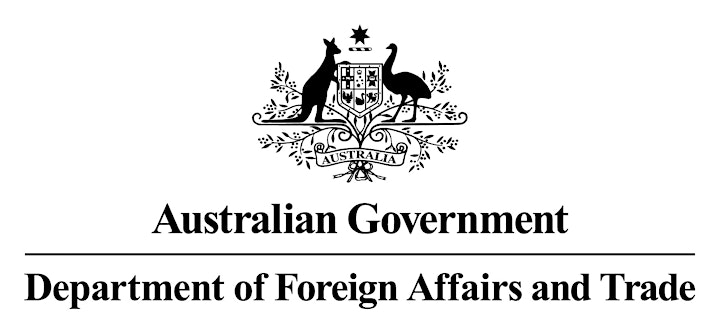 While ACBC is the facilitator of this event, the information and insights provided at this event are not provided by ACBC. ACBC excludes any liability in respect of the information and insights provided and attendees rely on and use the information and insights provided at their own risk.
The Australia China Business Council (ACBC) is the peak body for promoting business links between Australia and China.
ACBC's Tasmania division hosts regular breakfasts with noteworthy guest speakers, alternating between Hobart and Launceston. Events are open to everyone; members receive discounted prices and priority access.
To become a member of ACBC Tasmania or an event sponsor please contact our Executive Officer Adrian Wood for further information:
E: acbctas@acbc.com.au
M: 0414 902 450