Guest Speaker: David Brand, CEO New Forest Products Pty Ltd
About this event
Forest products are a significant contributor to Tasmania's exports at around $750 million p.a. of which more than half is exported to China. It is estimated that up to 1000 Tasmanian jobs depend directly on woodchip and sawn timber exports to China, with many more involved indirectly. Over the past year, Tasmanian whole log and timber exporters have felt the effects of import restrictions into China. Planned shipments from our State, as well as others, have not been able to enter China. At the same time, global sawn timber demand has surged due to a construction boom driven by economic stimulus packages.
Increasingly, consumers are demanding wood-based products that have been sourced from sustainably grown and managed forests. Both well-managed natural forest and plantation forest assets provide social and environmental benefits in addition to high quality fibre production, including carbon sequestration, water filtration and providing habitat for biodiversity. Assessing the full value proposition of our forest assets is challenging, but Launceston-based integrated forest plantation management and woodchip export business, Forico, has done just that.
Our next event is a chance to hear directly about the intersection of sustainably managing natural values in forests and the trade in forest products from a global industry leader, New Forests, the parent company of Forico. We will also hear why Forico's Natural Capital Report, 2020, is one of the first of its kind in the world.
David Brand, Chief Executive Officer, New Forests will join us VIA SATELLITE to discuss the global trends in forestry investments and sustainable management for wood production.
Rayne van den Berg, Chief Financial Officer, Forico Pty Limited will present LIVE, delivering an overview of Forico's Natural Capital Report 2020 and what it means.
Event Details:
Date: Friday 1 October 2021
Time: From 8.00am
Venue: Country Club Launceston
Cost:
ACBC Members - $44.00 (incl GST) plus Eventbrite booking fee $2.59 - $46.85
Guests - $55.00 (incl GST) plus Eventbrite booking fee $2.99 - $58.29
For more information please contact:
Adrian Wood, Executive Officer, ACBC Tasmania
M: 0414 902 450; E: acbctas@acbc.com.au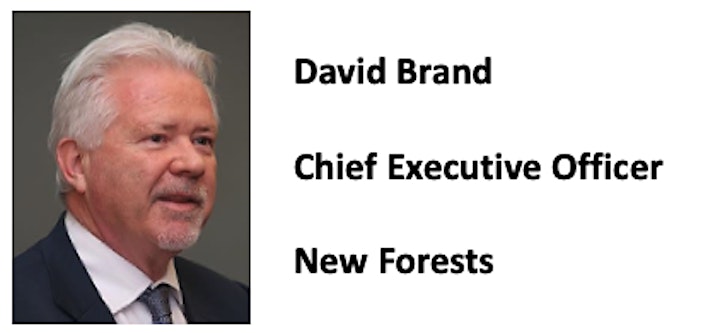 David Brand, Chief Executive Officer, New Forests
David Brand founded New Forests in 2005 and leads the company's investment programs. He is a member of New Forests' Board of Directors and is the Chair of the company's Investment Committees. David has over 40 years' experience in forestry investment, forest management, science, and public policy.
David is dedicated to innovative, responsible investment strategies in the forest sector and associated assets, including infrastructure, wood processing, and environmental markets. Previously, David was responsible for investment programs that integrated forest management with emerging environmental market opportunities at Hancock Natural Resources Group (HNRG). Prior to joining HNRG, David was the Executive General Manager of State Forests of NSW where he led pioneering transactions in the commercial development of environmental markets.
From 1985-1995, David worked with the Canadian Forest Service as a scientist, director of scientific programs, and ultimately as national Director-General of Science and Sustainable Development. He serves on the Board of Directors of the Washington DC-based non-governmental organisation Forest Trends, the Board of Trustees of Bangkok-based intergovernmental organisation The Centre for People and Forests, and is Chair of wood processing business, Timberlink Australia.
David has a PhD from the University of British Columbia and a Bachelor of Science in Forestry from the University of Toronto in Canada.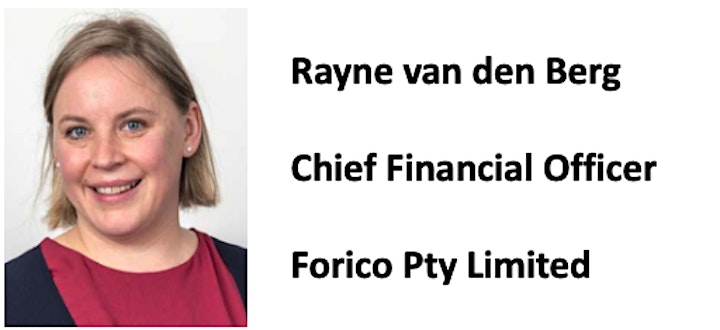 Rayne van den Berg, Chief Financial Officer, Forico Pty Ltd
Rayne van den Berg is Chief Financial Officer at Forico and is responsible for its finance, information technology and business administration functions. Rayne is also a member of Forico's Executive Team, contributing oversight and strategic planning for Tasmania's largest privately owned forestry and ecosystem services Estate.
Rayne has over 20 years' experience as a Chartered Accountant, which has seen her lead teams, drive change and create value across a broad range of industries both in Australia and internationally including primary production, aquaculture, wine, property development, and more recently in forestry.
Rayne has a strong interest in corporate sustainability and believes that integrated reporting will be an important tool in improving the transparency of an organisation's contribution to their social and environmental responsibilities and to demonstrate how they can create true value over time for all. This year, Rayne has inspired and led a multidisciplinary team to develop Forico's inaugural Natural Capital Report for the year ended 30 June 2020 – one of the first of its kind in the World.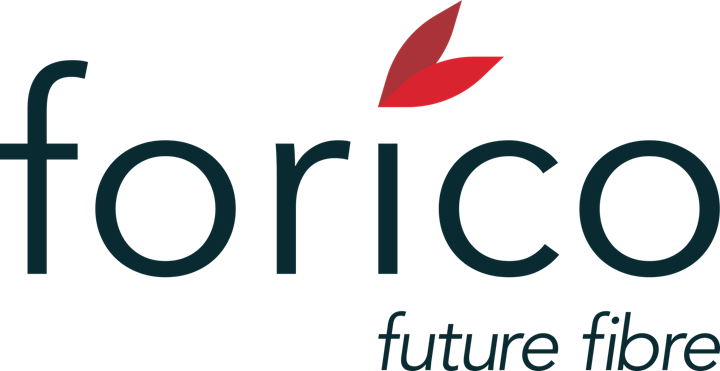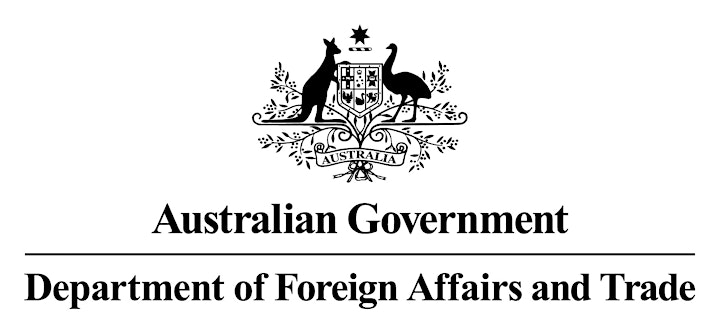 The Australia China Business Council (ACBC) is the peak body for promoting business links between Australia and China.
ACBC's Tasmania division hosts regular breakfasts with noteworthy guest speakers, alternating between Hobart and Launceston. Events are open to everyone; members receive discounted prices and priority access.
To become a member of ACBC Tasmania or an event sponsor please contact our Executive Officer Adrian Wood for further information:
E: acbctas@acbc.com.au
M: 0414 902 450