2021 History Festival Opening Event - Knowing the Past: In Conversation
Join us as we open South Australia's History Festival for 2021 with a special in-conversation event
About this event
Knowing the Past: In conversation
Join us as we open South Australia's History Festival for 2021, with a special in-conversation event with Dr Jared Thomas and Dr Skye Krichauff as they examine the complexities of Aboriginal and Non-Aboriginal understandings of past experiences and how different ways of knowing shape the practice of history.
Facilitator: Dr Jenni Caruso
Welcome to Country by Tiahna Silvy
When: Thursday 29 April 2021, 5.15pm for a 5.30pm start
Where: Adelaide Town Hall, 128 King William St, Adelaide
Price: $10 per person
Bookings essential - tickets for this event are general admission and checkboard seating will be implemented.
Tickets are presale only, not available at the door on the night.
Bars will be closed for this event. We recommend visiting the City of Adelaide website for pre or post event meal and drink options, public transport, and parking around Adelaide Town Hall.
For COVID-19 FAQs and information on attending events at Adelaide Town Hall, please visit their website.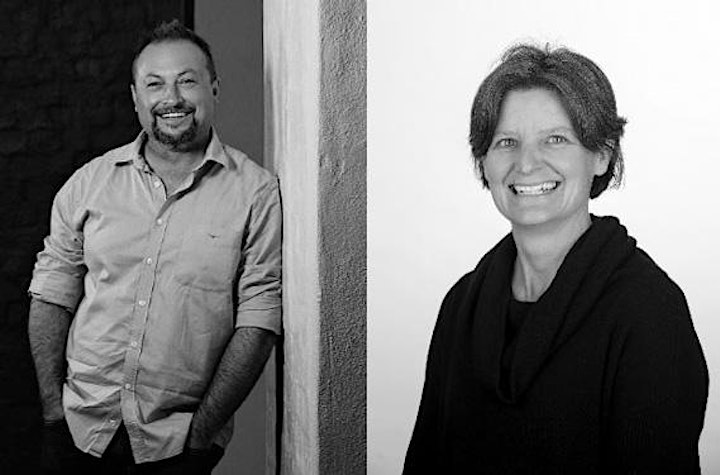 Dr Jared Thomas is a Nukunu person of the Southern Flinders Ranges. He is currently the Curator of Aboriginal and Torres Strait Islander Art and Cultural Material at the South Australian Museum and a Trustee of the History Trust of South Australia. An international award-winning author, his titles include The Game Day series with Patty Mills, Dallas Davis, the Scientist and the City Kids for children, and Sweet Guy, Calypso Summer and Songs That Sound Like Blood for young adults. Jared's writing explores the power of belonging and culture.
Jared's pursuits through the South Australian Museum explore new methodologies and models for engaging Aboriginal people and communities in the telling of their stories and the custodianship of their material culture.
Dr Skye Krichauff is an ethnohistorian who combines the methodologies of history and anthropology. She is interested in colonial cross-cultural relations, the relationship between history and memory, and how societies live with historical injustices (in particular how Australians live with the enduring legacies of colonialism). She has convened courses on Australian history, colonial history and Aboriginal-settler history at Flinders University, worked as a history researcher for an Aboriginal Community organisation and as an expert ethnohistorian for South Australian Native Title Services.
Skye is currently employed as an ARC Research Fellow on the linkage project 'Reconciling with the Frontier'. Her first book Nharangga Wargunni Bugi-Buggillu: A journey through Narungga History (Wakefield Press, 2011) examines cross-cultural relations on nineteenth century Yorke Peninsula, South Australia. Her second book Memory, Place and Aboriginal‒Settler History (Anthem Press, 2017) is a place centred ethnography which investigates the absence of Aboriginal people in settler descendants' historical consciousness. She is also the President of the South Australian History Council and co-editor of Studies in Oral History (the journal of the Australian Oral History Association).
Facilitator: Dr Jenni Caruso
Dr Caruso is an Eastern Arrente woman whose research, writing and speaking focuses on Aboriginal history across the 20th Century. Dr Caruso's work crosses the breadth of that history
As with many Indigenous peoples, Dr Caruso's academic career has followed its own pattern, gaining her undergraduate and honours levels as a mature age student while lecturing in Indigenous Cultures and History at the University of Adelaide. The foundations underpinning Jenni's approach in History is that Aboriginal experiences since the time of colonisation is an imperative education for all but more so for the empowerment of Aboriginal people. Jenni states that through her writing and speaking which utilise both an Aboriginal knowledge position as well as a history approach, she "engages in political activism" drawing audiences into a paradigm shift bringing them to a 'new' and more accurate comprehension of the ongoing impacts of colonisation for Aboriginal and Torres Strait Islander peoples.
Jenni graduated in 2018 with her Doctoral thesis titled "Dream Phantasy of a Utopia" which uncovered the interactions between church, state and academia (particularly anthropology) in the setting up of the Methodist Overseas Half-Caste Children's Mission of Croker Island.
Jenni is also the recipient of the prestigious Gladys Elphick Quiet Achiever Award (2017), the 2018 South Australian NAIDOC Lifetime Achievement Award, shortlisted for the 2019 Premier's NAIDOC Award, and most recently included in the South Australian Women's Honour Roll.
Organiser of 2021 History Festival Opening Event - Knowing the Past: In Conversation