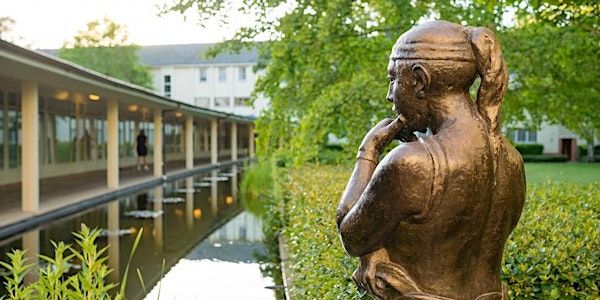 2021 Hans Mol Memorial Lecture in Religion and the Social Sciences
2021 Hans Mol Memorial Lecture in Religion and the Social Sciences — The Nature of Hope: Models, Measure, and Meta-Theory
About this event
Professor Anthony Scioli presents the 2021 Hans Mol Memorial Lecture in Religion and the Social Sciences with his lecture The Nature of Hope: Models, Measure, and Meta-Theory.
"This talk is divided into three parts. I will begin by introducing an integrative perspective on hope (Attachment, Survival, Mastery, and Spirituality). I will identify some of the real-world implications of neglecting one or more of these four cornerstones of hope. I will follow with a brief review of my empirical research which has focused on the development of assessment tools and the hope-health connection. I will include some recent, yet to be published data on hopelessness, false hope, measures for workplace and prison hope, and Covid. Thirdly, I will describe some of the metatheoretical issues that have yielded a distorted view of hope within psychology. In this final segment, I will expand on a recent critique of hope "science" offered in my recent chapter "The Psychology of Hope: A Diagnostic and Prescriptive Account," available in the open-access volume Historical and Multidisciplinary Perspectives on Hope published by Springer."
Presenter:
Professor Anthony Scioli (Keene State College, New Hampshire)
Professor Anthony Scioli is a clinical psychologist and Professor at Keene State College, New Hampshire. He received his Ph.D. in Clinical Psychology from the University of Rhode Island and completed fellowships in health psychology (Harvard University) and behavioral medicine (Harvard Medical School). A leading authority on the subject of hope, Dr Scioli has written two books on the topic, including Hope in the Age of Anxiety (Oxford UP, 2009). He has provided hope-centered training for spiritual care professionals in medical school settings, the Massachusetts Department of Mental Health, and the British Psychological Society. He is co-editor, with Dr. Steven van den Heuvel, of the forthcoming Oxford Multidisciplinary Handbook of Hope.
Organiser of 2021 Hans Mol Memorial Lecture in Religion and the Social Sciences
The Humanities Research Centre (HRC) was established in 1972 as a national and international centre for excellence in the humanities and a catalyst for innovative and interdisciplinary humanities research within the Australian National University and beyond. As one of Australia's prime gateways to humanities scholarship throughout the world, the HRC promotes advanced research in and across the humanities through an annual Visiting Fellowship Program and a range of conferences, workshops, seminars, and public lectures.