Come together to celebrate and reconnect with the East Coast Industry.
About this event
The winners of the 2021 East Coast Tasmania Tourism Awards will be announced at our Celebration of Industry Dinner on Saturday, 30 October 2021, at the Spring Bay Mill, Triabunna, with the dynamic MC, Ryk Goddard and guest speaker (virtually) Phillipa Harrison, Managing Director, Tourism Australia.
With a theme of "Shining Stars", the East Coast Tasmania Tourism Awards dinner is returning in 2021 for an evening of true celebration to acknowledge business excellence, innovation and reward exceptional customer service in the industry over the last year.
The East Coast Industry and friends are invited to join us for this special evening.
The menu and drinks are going to showcase some of the East Coast's best! This long table dining experience will feature garden-to-plate produce from the Mill Garden, which will be complemented by some of our finest East Coast Tasmanian wines.
It is a fantastic opportunity to join together as an industry and celebrate all that has been achieved in the past twelve months on the East Coast, that shines all year round.
The awards are made possible each year through the generous support of sponsors. We thank all sponsors – many are long term contributors – and ask that you support them in their businesses whenever possible.
Accommodation
Spring Bay Mill is delighted to be our venue partner and to celebrate they are offering 15% discount on accommodation for both Friday 29th and Saturday 30th October 2021. The accommodation options include The Spring Bay Mill and Triabunna Cabin and Caravan Park. 
To book your accommodation, click here and use the booking code ECTT at the checkout.
Coach Transfers
Return coach transfers will be available between Spring Bay Mill and Orford / Triabunna and also Spring Bay Mill and Swansea. Transfers will be at your own expense. 
If you would like to register your expression of interest for the coach service, please complete the EOI form here. For more information, please contact Alex Sumner on 0406 199 045 or email industry@eastcoasttasmania.com.au
Ticket sales and coach transfer EOIs close COB, 25 October 2021.
Phillipa Harrison - Managing Director, Tourism Australia
Guest Speaker (virtually)
As the Managing Director of the nation's global tourism marketing agency, Ms Phillipa Harrison is responsible for driving Tourism Australia's strategies to create sustainable demand for Australia's tourism experiences internationally; and working with the tourism industry to achieve its Tourism 2020 strategy goals of growing overnight visitor spend to more than $115 billion annually.
Ms Harrison and her team at Tourism Australia, in partnership with industry, have sought to drive the contribution from international visitors to the Tourism 2020 goal, with spending by international visitors reaching a record $44 billion in 2018. These results have also assisted the industry in achieving its Tourism 2020 goal two years ahead of target, with overnight international and domestic visitor spend reaching $117 billion in 2018.
Joining Tourism Australia in February 2017, Ms Harrison took up the role of Executive General Manager International to lead the organisation's international operations for Asia, the Americas, Europe and New Zealand as well as Global Distribution and Partnerships.
In this role, Ms Harrison has overseen Tourism Australia's network of international offices spanning 12 countries as well as managing airline relationships and distribution channels, that are vital for attracting international visitors to Australia.
Prior to joining Tourism Australia, Ms Harrison spent six years working for Hamilton Island Enterprises and before that held a variety of senior sales, marketing and product roles at Viator Systems (Sydney), Base Group (Sydney), STA Travel (London), Contiki Holidays (London), and Trailfinders (London).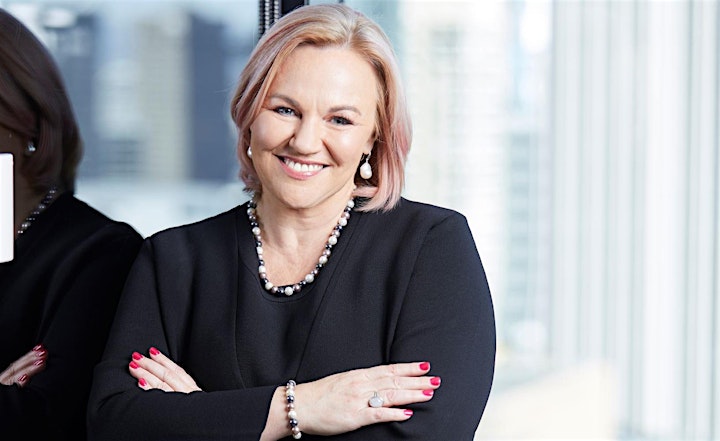 Sponsors