2021 ASA Investment Conference | Australian Shareholders' Association
Australian Shareholders' Association brings to you the investment event of the year, the 2021 Investment Conference
About this event
Over the past year, the world has changed at a pace we have never seen before.
Creativity, agility and innovation have become key as businesses have been forced to adapt to an unpredictable environment caused by COVID-19.
The good news is that the roll-out of vaccination programmes across the globe has brought the possibility for a more hopeful future. However, the impact of the pandemic will be felt for some years to come and it remains unclear when the global economy will experience a full recovery.
There has been an acceleration of innovations in business in the face of disruption, and the question remains whether these trends, and the opportunities that have emerged from them, will be sustainable in the long-run.
The ASA conference will bring together financial experts, economists, fund managers, stockbrokers, and industry leaders to explore the pertinent issues around sustainability in a world economy that continues to grapple with the devastating effects of a global pandemic. In a world that has been re-shaped by COVID-19, investors need to invest smarter, putting their money into resilient and sustainable businesses that will give them long-term returns.
With the theme Become a Better Investor, our distinguished line-up of speakers and presenters will discuss the trends that have defined the new way we do business, the valuable lessons we have learned, and how these can be leveraged to make smart investment decisions in a complex and volatile business environment.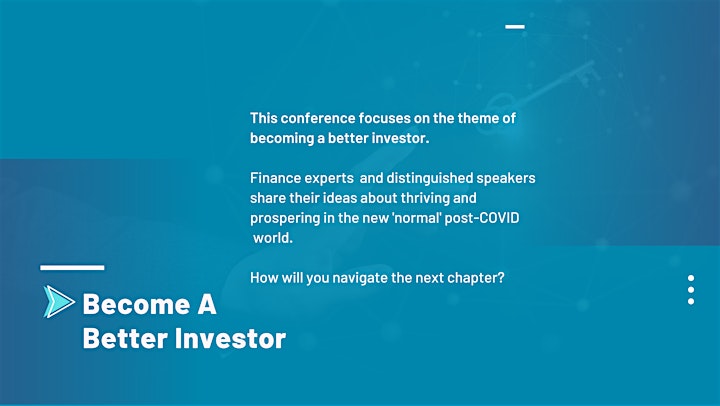 Featuring distinguished presenters and experts
Finance experts and distinguished speakers share their ideas about thriving and prospering in the new 'normal' post-COVID world. How will you navigate and thrive through the next chapter?
What and where are the new opportunities? What has changed? Find out.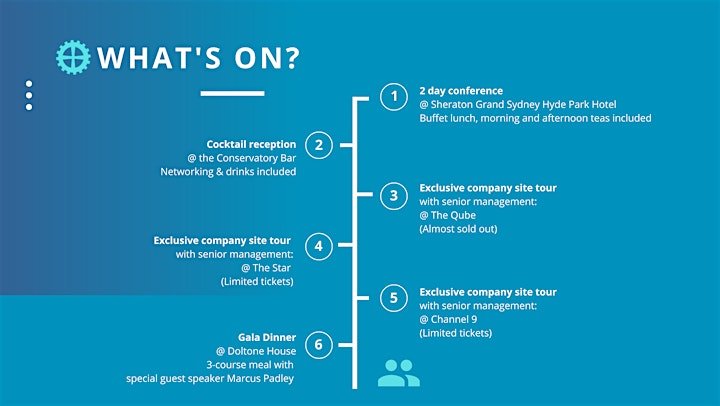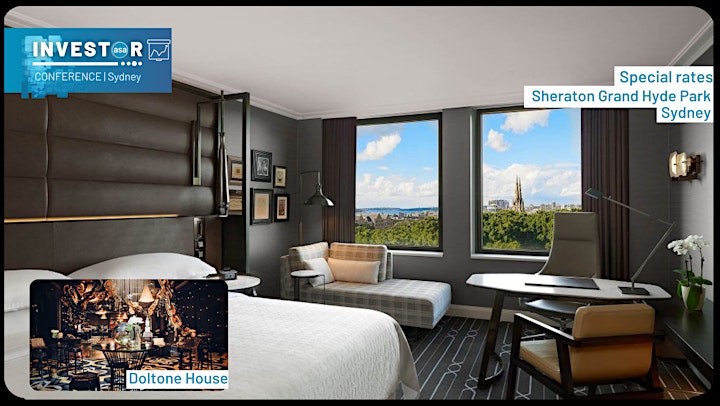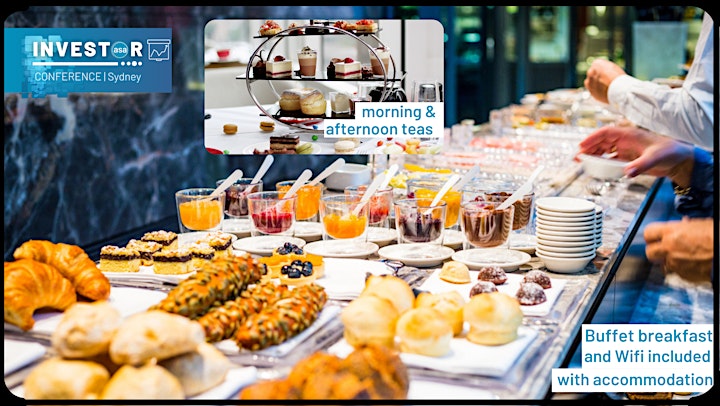 Over 20 distinguished speakers, investment and financial experts to hear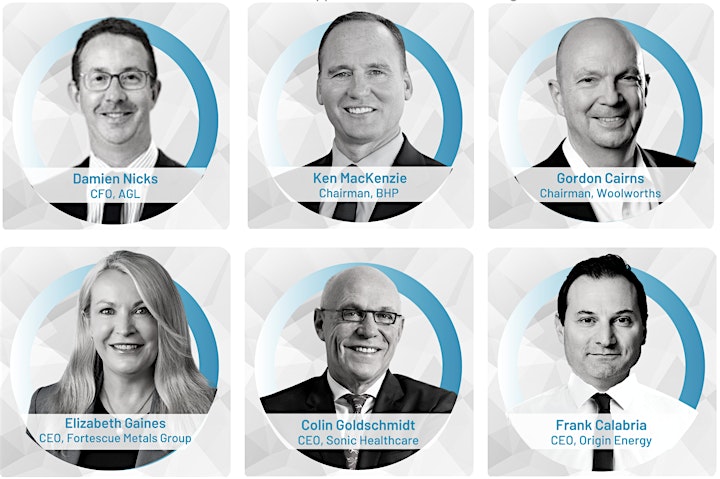 Interested in the Deluxe Pack?
Inquire about the Conference + Membership pack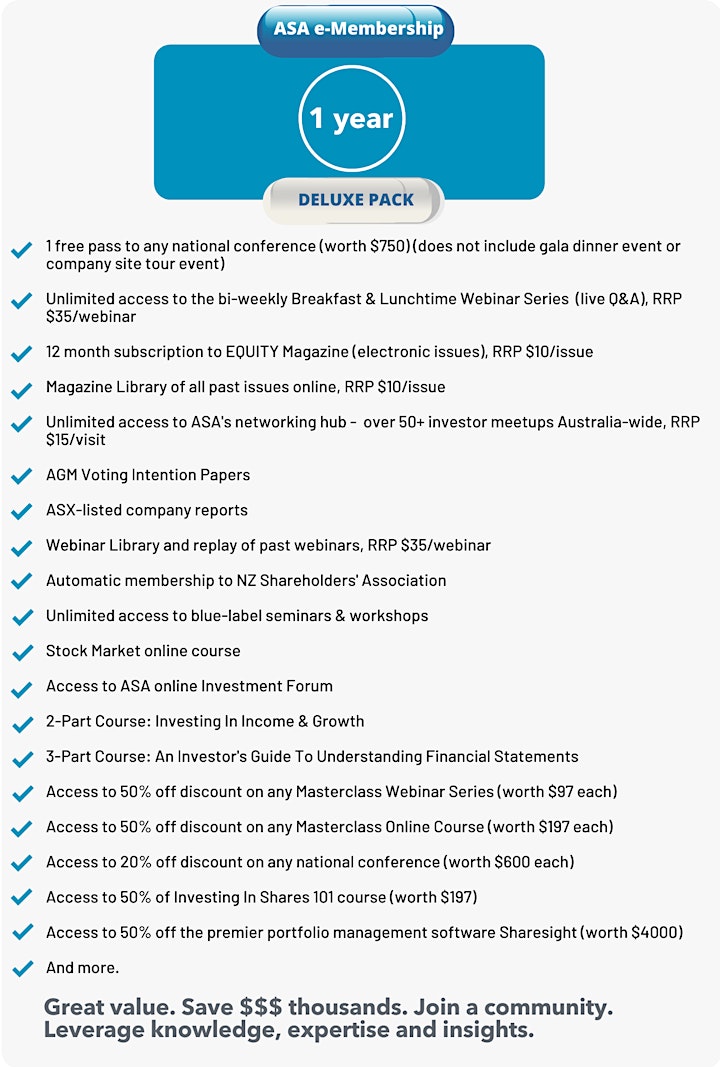 Organiser of 2021 ASA Investment Conference | Australian Shareholders' Association
"[The Australian Shareholders' Association is] the peak body representing retail shareholders in Australia."(SMH, 2016)
The Australian Shareholders Association (ASA) is the representative body for independent, free-thinking investors. It is the membership body for people who want to progress their investment knowledge free from industry hoopla as well as having a voice in the boardroom.
The ASA educates investors and stands up for shareholder rights.