Sales Have Ended
Ticket sales have ended
Thank you, we look forward to seeing you at Conference!
Sales Have Ended
Ticket sales have ended
Thank you, we look forward to seeing you at Conference!
About this Event
Learn - Grow - Sustain is the theme for the 2020 WAECSSA Conference.
Venue: Crown Towers Perth
Members: Please log into the WAECSSA website www.waecssa.com.au for your discount code.
Refund Policy: a refund may be issued if cancellation is prior to 7 days before the first day of the event. No refunds will be issued within 7 days of the event.
Registrations: registrants will receive an email with a link to the program and relevant information.
PLEASE NOTE: THE FULL PACKAGE, IF SELECTED, INCLUDES THE SUNDOWNER AND DINNER
Keynote guest speakers include: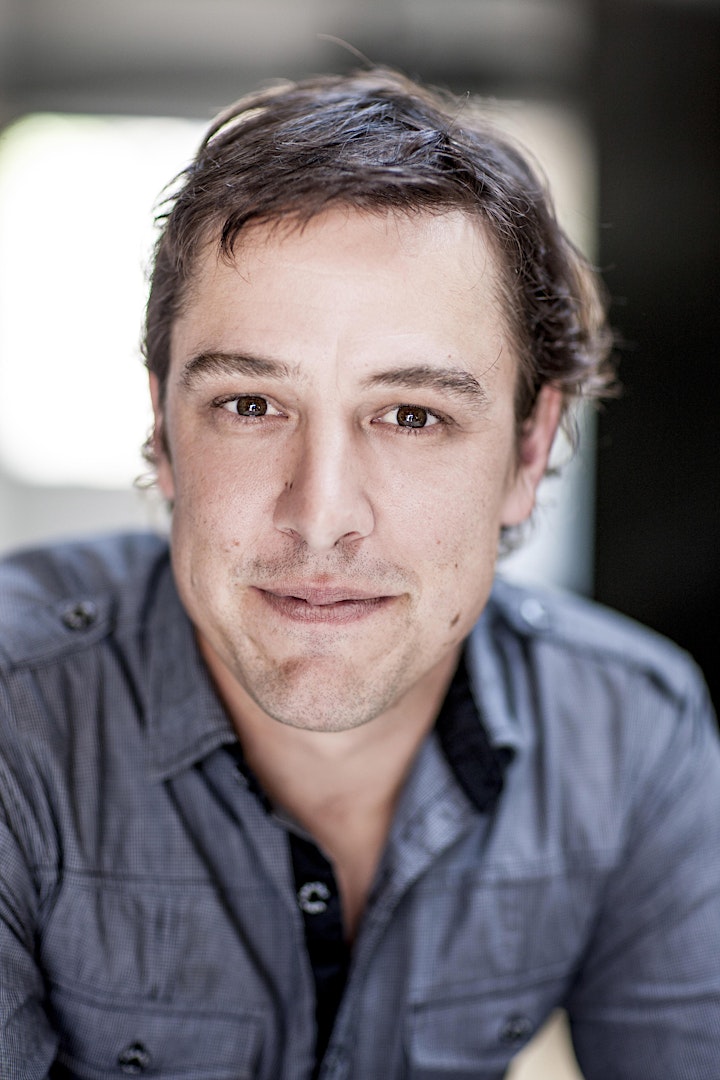 Samuel Johnson
Samuel Johnson is more than just an Australian actor known for his work on the small screen, Samuel has received nation-wide acknowledgement for his dedication to raising awareness to the signs and symptoms of breast cancer.
After his sister, Connie Johnson, was diagnosed with terminal breast cancer, Samuel became involved in Love Your Sister, to encourage Australian women to be more breast aware. He also made Connie a promise; to ride his unicycle around Australia in an effort to remind the nation of the likelihood, severity and support surrounding breast cancer.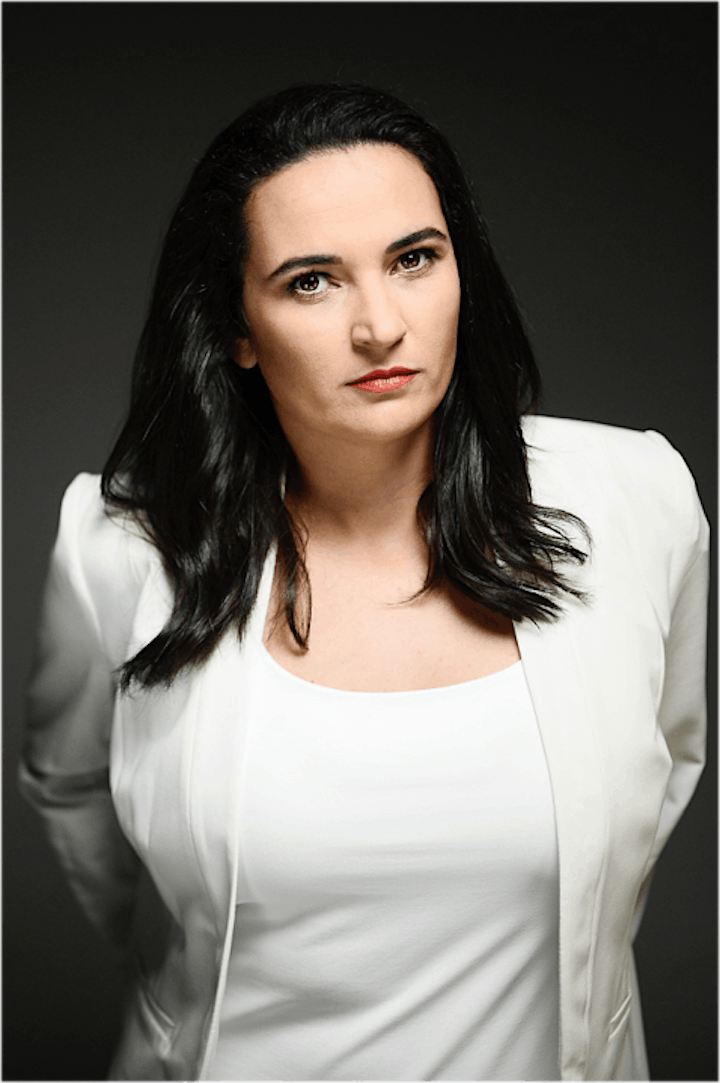 Michelle Cowan
Michelle Cowan has been involved in AFL for over 18 years. She is Australia's leading female AFL coach and the first female in Australia to coach men at a state level.
Michelle was Senior Coach of the Melbourne Women's Team and Development Coach for the Men's team before being appointed by Fremantle Football Club to be the Inaugural Fremantle Dockers AFLW Senior Coach. Currently, she is Assistant Coach of the West Coast Eagles AFLW team. Michelle's achievements in AFL saw her awarded the 2013 Football Women of the Year.
Combining her 2 passions of being a mother and AFL coach, Michelle's amazing stories are a tribute to what all of us can achieve with enough guts, grit and groove!
Power of Perspective with Michael Crossland
Michael will share his remarkably inspiring story of overcoming extreme adversity to achieve incredible outcomes in both his personal and professional life. Global audience numbers now exceed 600,000 people. Despite and because of spending nearly 1/4 of his life in hospital, Michael's ability to help shift your mindset, instill perspective and have you determined to become the best version of yourself, will amaze and inspire. Representing Australia in his chosen sport, holding an executive position with one of the largest companies in the world at the age of 23, and then throwing it all away to find his true passion and purpose, will leave you in awe.Michael's story will undoubtedly bring a tear to your eye and a smile to your heart, but above all will teach you the keys to success, the importance of embracing change, and the mindset needed to achieve your goals. A presentation not to be missed.
Greenbatch - sustainability
Greenbatch Foundation partners with schools, businesses and community members creating a Recycling Collections Network collecting all #1 PET and #2 HDPE plastic containers. The #1 PET is being used in research and development to produce 3D printer filament. By joining Greenbatch recycling we can save plastic from entering landfills, oceans and waste incinerators.
Department of Education Directorates
Jump into sessions that will cover areas such as:
Finance [asset updates and purchasing]
DAM - access for relief access and privileges
OHS
Connect
Employee Support Bureau
Breakout Sessions with Brian Briscoe
Know Your F Word!
Know how your Personality affects Relationships
Do you wonder why you see the world rather differently than your boss? Do you get frustrated by how others communicate with you? Well you are wrong on all counts, but its OK, so is everyone! It's just you don't know your F Words. Hence you cannot make sense of the crowd around you!
Making your School a Home for Talent
A Home for Talent will focus on practical and applicable advice on how to turn your environment into a hot bed of productivity and creativity through clever candidate attraction, recruitment and on-boarding tips.
Create Exceptional Customer Experiences with Ava Lucanus
Now that we are in the height of the customer experience economy, customers are becoming increasingly demanding. With greater competition, customers are seeking better experiences, and even schools are beginning to view all their stakeholders as customers.
Building Resilience with Megan Sanderson
Everyone experiences periods of stress, loss and sadness. Some people deal with this more easily than others. What are the keys to bouncing back and growing from these events? This workshop gives participants the skills to help prime the body and mind to be resilient and robust in the face of life's ups and downs.
Dealing with stress in the workplace with Megan Sanderson
In this workshop you will learn about stress, how to identify your stress responses, and how to better manage your stressors. The workshop covers a simple 5 step formula for dealing with stress. This formula, which is based on scientific research, will provide you with the opportunity to explore stress management strategies and choose responses which work for you.
Sustaining Customer Service with Matthew Barry
This 60 minute workshop will be an opportunity to examine who you deliver service to, what they need you to deliver (which is sometimes different from what they ask for!) and why this is critical to your career success.Key elements are:• Defining and segmenting your "customers"• Why its important for you to be focused on delivering service• Review and plan for the 6 core needs of customers• Responding to "difficult" customers and the traps they can present• Identify and understand what can get in the way of effective customer service
Learn and Grow with Matthew Barry
This 60 minute workshop will be an opportunity why we need to continually "learn" and how - as adults - this can become more difficult over time. It includes the opportunity to examine what you may need to learn and methods to make the learning happen so that you can grow from the experience.Key elements are:• Why learning is critical to your success, even if you stay in a role you know and love• Key drivers of what adults need to learn• How the human brain responds to learning• How and why habits and change resistance can make learning hard, plus ways to address these challenges.
Motivating School Managers – A "How To" Guide with Barb Wood
Understanding motivation in our uncertain world has never been more important. This workshop is targeted on understanding the key characteristics of collaboration and motivation for school managers and how meaningful work within the school setting is inherently rewarding. Techniques to further enhance school manager engagement and resourcefulness will be considered through the development of a culture of mutual accountability. Audience participation will be encouraged within this session.
Feedback for Growth with Dr Marny Lishman
Feedback is an essential component at every level of leadership. Yet for many people, sharing and receiving feedback can be daunting. Like we teach our students, having a growth mindset is imperative in learning, growing and achieving. When we shift the focus to "getting better" rather than "being good," we make space for a growth mindset to flourish in everyday attitudes and conversations. Having a growth mindset means more than just accepting feedback and being open-minded. This interactive workshop will give you the skills to get comfortable in providing feedback, taking feedback, learning from the experience and succeeding with your own personal and professional goals.
Leadership Institute
Are you ready to take the next step? Wondering if you've got what it takes?
The Leadership Institute has programs that are designed to support a career pathway towards becoming an accomplished manager corporate services.
Explore if this role is for you. Have you shown a desire to step into the role?
Are you already acting in the role?
Challenge yourself in this one-hour interactive session. Identify the strengths and attributes that will support you in your growth to become a manager corporate services.
Discover if this career pathway is for you!