2020 Investor Conference - the ultimate investment conference!
About this Event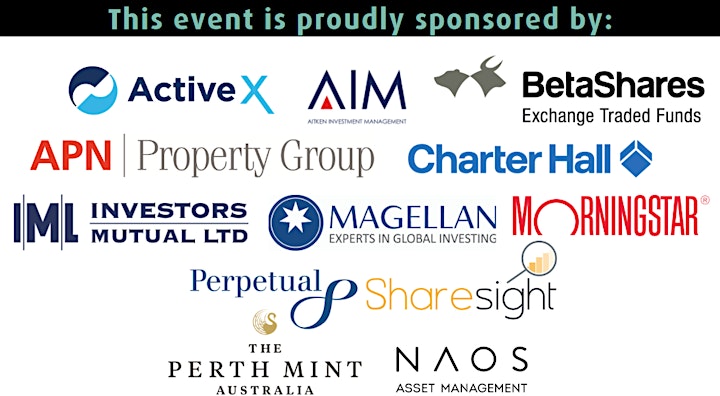 Discover how to increase your chances of success with the investments you make!
For 60 years, the Australian Shareholders Association has been helping Australians, young or old, beginner or millionaire, build, accumulate and protect their wealth. 60% of our members hold portfolios over $1million. Join us for Australia's most highly regarded annual conference for investors and shareholders.
See more: http://tiny.cc/investorconferenceeb
We bring Australia's leading investment experts all together in one place for their strategic investment insights. Leading industry speakers share their thoughts on shares, property, fixed interest, annuities, exchange traded funds, renewable energy, gold and more.
When 18 - 19 May 2020 9:00 AM - 5:00 PM
Where Sheraton Grand Sydney Hyde Park
161 Elizabeth Street, Sydney NSW 2000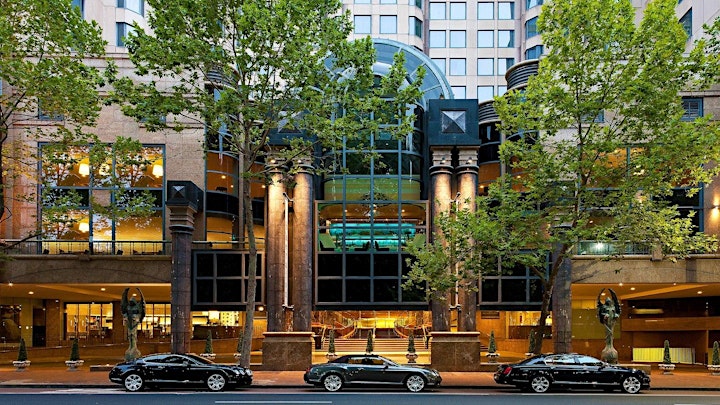 Whether you are a new investor, active investor trying to grow your wealth or retiree trying to protect your savings, this conference sharpens your insights. From leading economists to ASX-listed CEOs, Executive Directors, leading fund managers to market commentators, the ASA 2020 Investor Conference exposes you to a broad range of subjects and speakers who can provide just the insight you need to make your portfolio shine.
There are many opportunities to network with fellow investors, share ideas and swap investing "War Stories" during the breaks, the happy hour segment and at the gala dinner.
Networking Opportunities
Happy Hour
Monday, 18 May 2020 5.00pm - 6.00pm
Sheraton Grand Sydney Hyde Park
Ticket price: complimentary - included in conference registration
Extra guest tickets: $50 (Standard)
Conference Dinner
Monday, 18 May 2020
7.00pm - 10.00pm
Doltone House, 3/181 Elizabeth St, Sydney NSW 2000
Three-course dinner with special guest speaker Marcus Padley, Investment Strategists, Marcus Today
Ticket price: $155.00 (Standard)
Dietary requirements: please ensure you email share@asa.asn.au any special dietary requirements or allergies as this information is mandatory.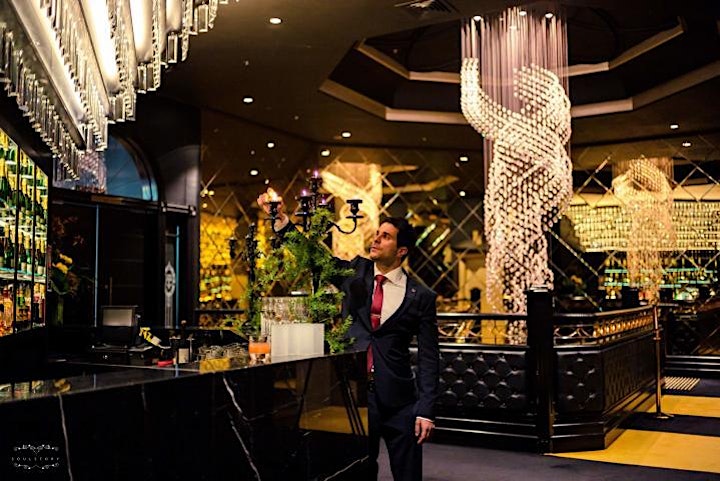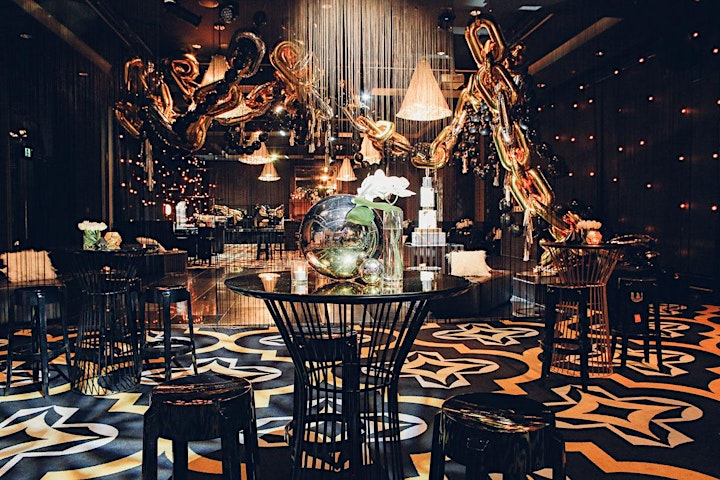 Site Tours
Site tours are for existing or interested shareholders
#1 Qube - almost sold out
Qube is Australia's largest integrated provider of import and export logistics services, covering the complete supply chain from beginning to end. Maurice James, Managing Director and Paul Lewis, Chief Financial Officer will accompany the delegates and provide significant insight and details into the operations of two of their sites – Patrick Terminals in Port Botany and the Moorebank Logistics Park in Moorebank.
Wednesday, 20 May 2020
8.00am - 12.30pm
Bus departs Sheraton Grand Sydney Hyde Park
Ticket price: $265.00 (Standard)
Includes bus transfers, tours
#2 The Star
Following a presentation by members of the Executive Team in the Flying Fish Private Dining Room, delegates will be taken on a behind the scenes tour of this first class hotel and casino.
Wednesday, 20 May 2020
9.45am - 12.00pm
The Star Sydney, 80 Pyrmont St
Pyrmont (near the fountain)
Ticket price: $215.00 (Standard)
Includes morning tea and site tours
Do you want to:
Learn how to get started in building wealth?
Learn how to construct your portfolio?
Accumulate more wealth?
Manage or protect your existing wealth?
If you answered YES to any of these questions, then this is the right event for you!
NOTE: This event will be unlike anything else you have ever experienced. It's open to all current and aspiring wealth builders that are ready to achieve prosperity and results.
View the speaker line up here:
http://bit.ly/asaspeakerprogram
Agenda Program: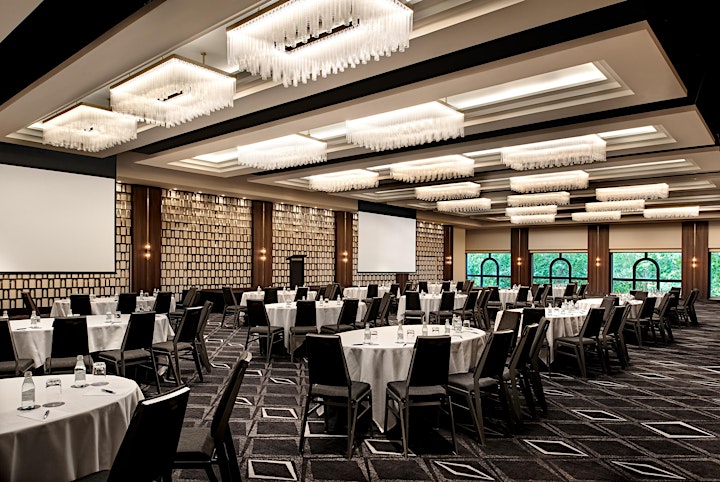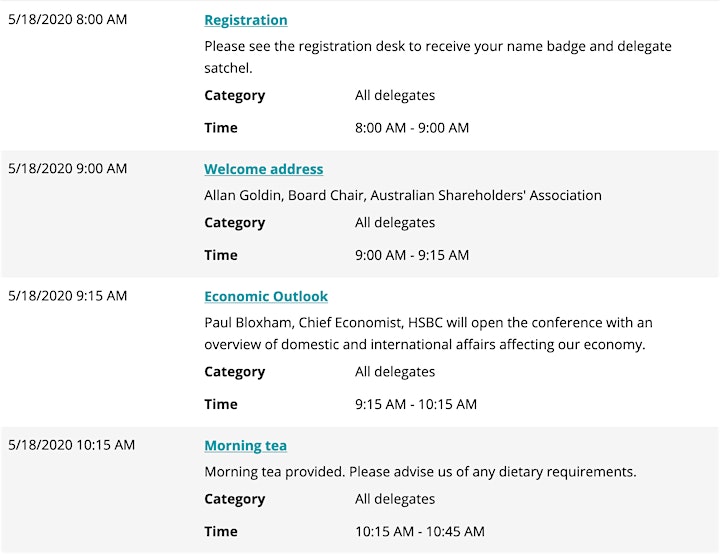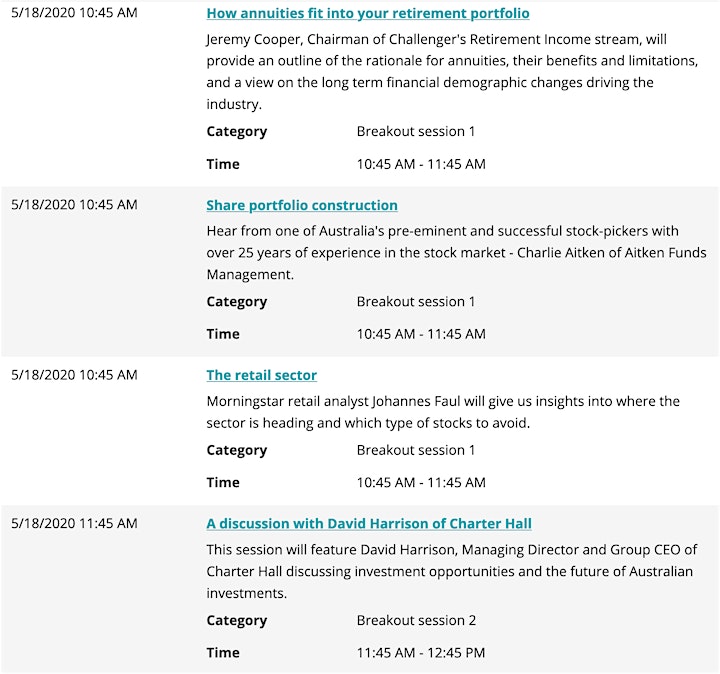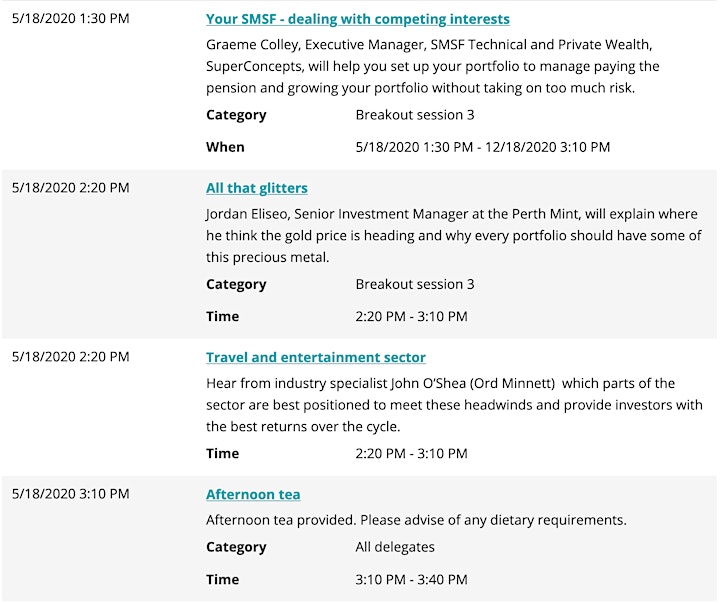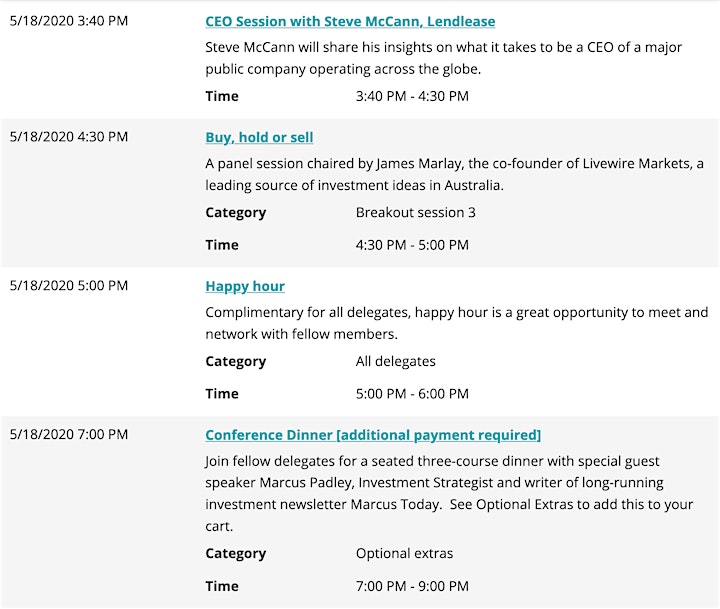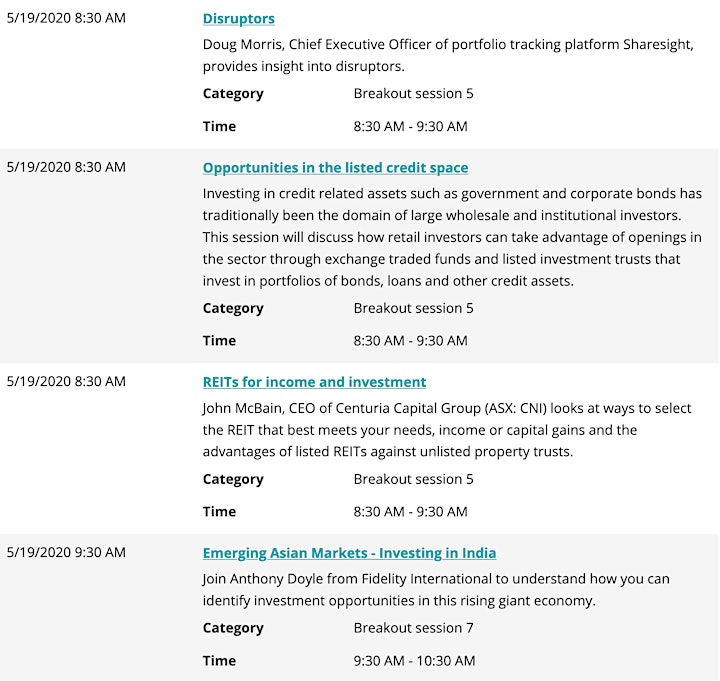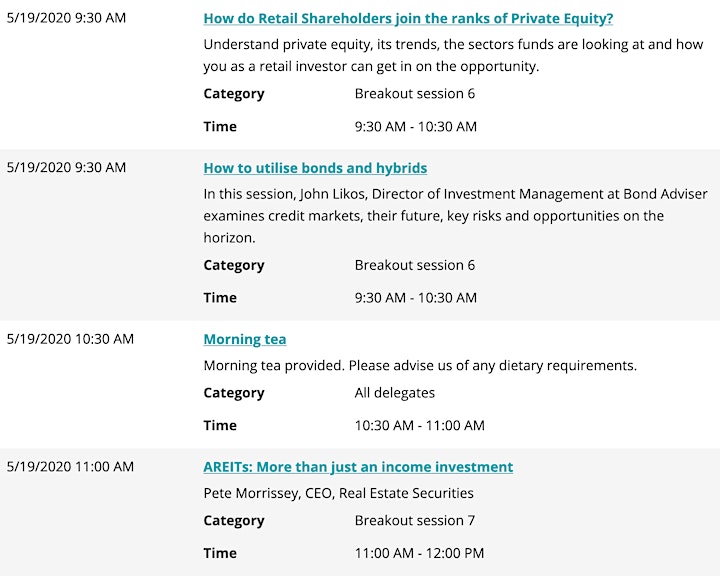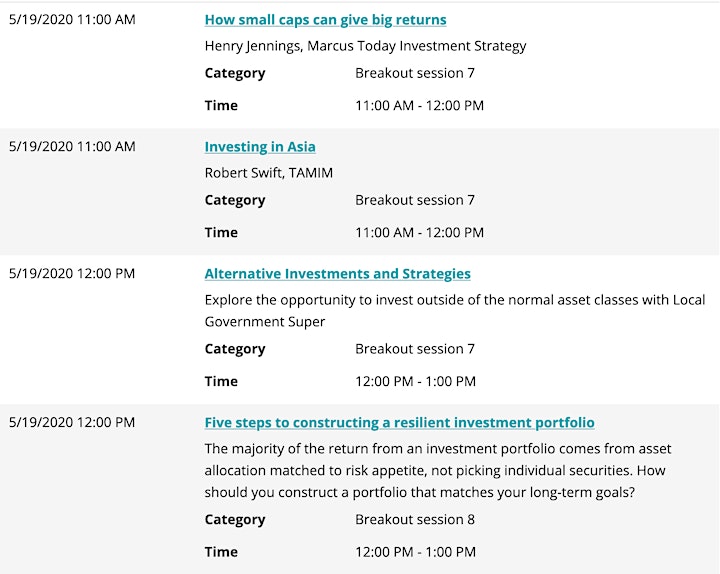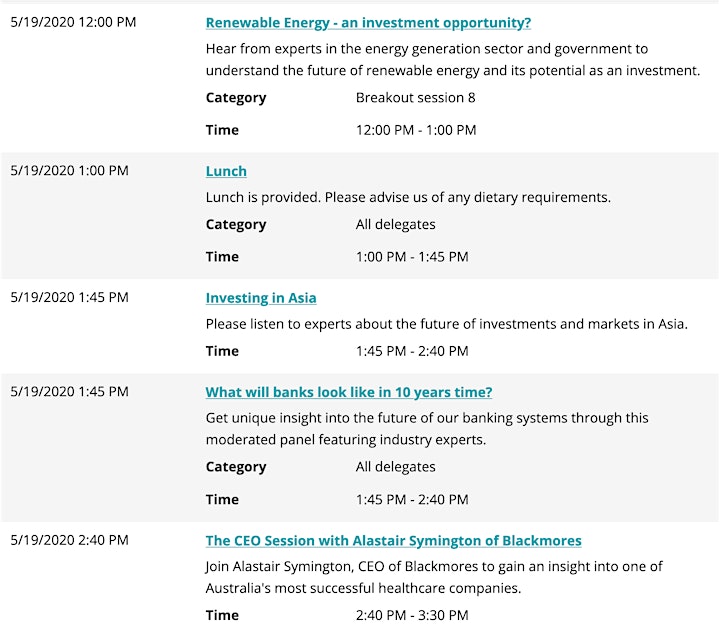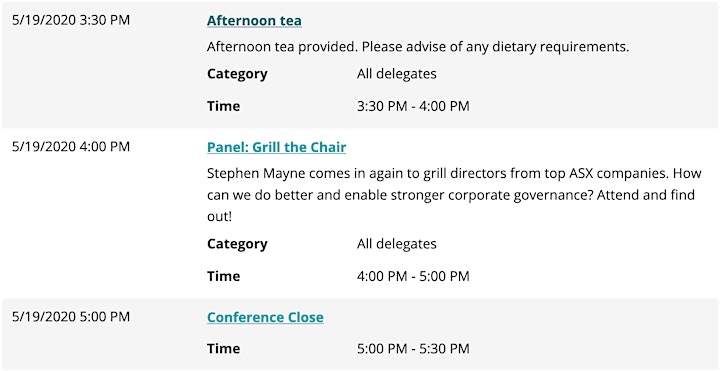 If you experience any issues with registration, please call 1300 368 448.