2020 Graeme Clark Oration - Women in STEMM Lunch **CANCELLED**
Description
IMPORTANT NOTICE: Cancellation of 2020 Graeme Clark Oration.

In view of policy statements by both the Commonwealth and Victorian Governments, and in order to provide certainty to the community, sponsors and the orator, the 2020 Graeme Clark Oration, scheduled for 20 July, will be canceled.
Women in STEMM Lunch
Our special guest is Dr Natalia Trayanova, the 2020 Graeme Clark Orator, Professor of Biomedical Engineering and Professor of Medicine, Johns Hopkins University.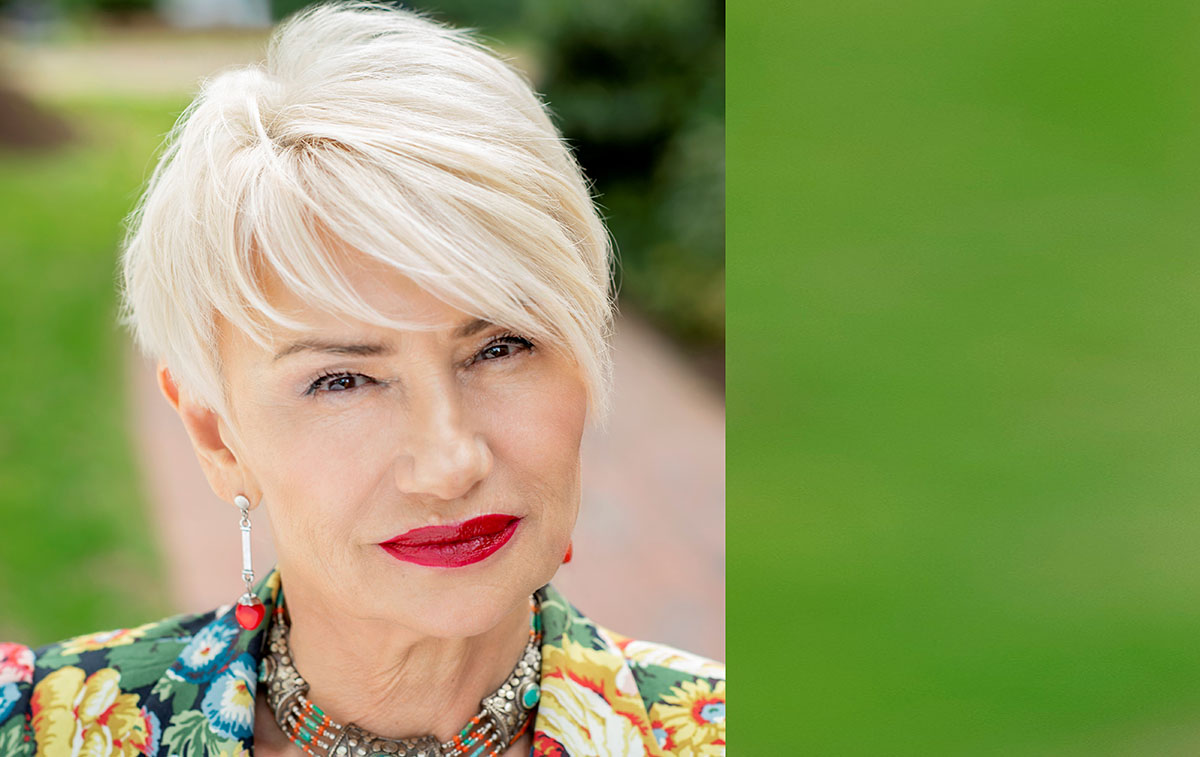 Dr Trayanova is internationally recognised as a pioneer in the field of computational cardiology, the computational modelling of the functioning of the heart. For over twenty years, Dr Trayanova has been applying predictive data-driven approaches, computational modelling, and innovations in cardiac imaging to the diagnosis and treatment of cardiovascular disease. Her goal is to make computational simulations of the heart commonplace in medicine, replacing the previous method of diagnosis and treatment based on trial and error, driven by a belief that a computational approach will make a big difference in medicine.
A trailblazer in biomedical engineering and personalised medicine who champions diversity and women in STEMM
Dr Trayanova completed her undergraduate degree in physics from Sofia University, Bulgaria and her PhD in biophysics from the Bulgarian Academy of Sciences. She moved to the United States in 992 [check] to begin her successful research career. Dr. Trayanova is the Murray B Sachs Professor in the Department of Biomedical Engineering at Johns Hopkins University and a Professor of Medicine at the Johns Hopkins School of Medicine. She directs the Alliance for Cardiovascular Diagnostic and Treatment Innovation, a research institute with faculty from Medicine, Biomedical Engineering, Radiology, and Applied Mathematics. She is also a member of the Institute for Computational Medicine and leads the Computational Cardiology Laboratory. She is the first female faculty to hold an endowed professorship in the Whiting School of Engineering at Johns Hopkins University.
Through her first-of-their-kind personalized virtual hearts, she is pioneering advances in personalized medicine for patients with cardiovascular disease, which promise to profoundly influence clinical decision-making and the delivery of patient care. She is currently conducting a Food and Drug Administration (FDA) approved clinical trial in simulation-driven treatment for cardiac arrhythmias, the first time that the FDA have approved a study in which treatment of patients is driven by computer simulations.
For her ground-breaking work in computational cardiology, in 2013, she received the NIH Director's Pioneer Award, the most prestigious recognition of innovation in NIH research. In 2019, she was inducted in the Women of Technology International Hall of Fame, an extraordinary honour conferred only on 5 women each year from around the world. In 2019 she was also elected to the National Academy of Inventors (USA) in recognition of her inventions that have had an impact on society. Dr Trayanova is an inventor on forty-three (43) patents and patent applications filed world-wide. She is the founder and chief scientific officer of Cardiosolv Ablation Technologies, a startup company that develops computational strategies to improve the treatment of ventricular tachycardia, a life-threatening arrhythmia.
Join us and be inspired by this extraordinary woman researcher, inventor, entrepreneur and champion of diversity and STEMM at this exclusive event. Pre- and post-networking opportunities will be available.
The event will be hosted by Michelle Gallaher, co-founder and co-chair of Women in STEMM Australia, Opyl (formerly The Social Science) and winner of Telstra's Business Woman of the year 2017.
You can view a video of Dr Trayanova discuss Women in STEMM here.
The 2020 Graeme Clark Oration Women in STEMM Lunch will be video recorded and available for viewing online. Photos will also be taken and used on web publications and in print publications or in promotional activities. If you do not wish to be filmed or photographed, please tell our staff members on the day.


Early Bird Registration:
Take advantage of the Early Bird registrations, $120 (incl. GST) per person, until Midnight, 5 July.
Regular ticket cost from 6 July will be $140 (incl. GST) per person.

When
Monday, 20 July 2019
12.00 pm – 2.30 pm

Where
Melbourne Convention and Exhibition Centre
Sovereign Room, Melbourne Convention and Exhibition Centre,
1 Convention Centre Place
Melbourne Convention and Exhibition Centre
South Wharf 3004
$140 - after 6 July
$120 - Early Bird
---

---