Description
IMPORTANT NOTICE: Cancellation of 2020 Graeme Clark Oration.

In view of policy statements by both the Commonwealth and Victorian Governments, and in order to provide certainty to the community, sponsors and the orator, the 2020 Graeme Clark Oration, scheduled for 20 July, will be canceled.
Engineering Cardiology: Your Heart's Digital Twin

Simulation-driven engineering has put rockets in space, airplanes in the sky, and self-driving cars on the road. Computational approaches, however, have rarely been applied to human health, and trial-and-error is often used to decide on interventions for patients with life-threatening diseases. Working to change this, we have developed personalized heart "digital twins", which digitally replicate the patient's heart electrical function.
The heart digital twins are models based on patient's heart scans and clinical data and are used to simulate the individual patient's irregular heart rhythm (called arrhythmia), a major cause of patient morbidity and mortality. We apply the digital twin technology to diagnose which patients with heart disease are likely to develop irregular rhythm and thus are at risk of dying suddenly. A digital heart twin is capable of predicting adverse cardiac events because it can be poked and prodded, simulating the effect of potential stressors, in a way that is not possible in a flesh-and-blood human heart. Using such a tool, a cardiologist can noninvasively gauge a patient's risk of sudden cardiac death and make a precise decision regarding the benefit-vs-complications of implanting a defibrillator device that can shock the patient back into normal heart rhythm.

We also use the personalized heart digital technology to develop precise treatment for patients suffering from irregular heartbeats. For each patient, my team determines the location of perpetrator tissue in the heart, so that it can be destroyed in a procedure called ablation, restoring the heart's normal rhythm. A mock of the ablation is performed to ensure irregular beats will not re-emerge post-procedure. Physicians then steer the catheter towards the predicted perpetrators in each patient's heart. This approach not only eliminates the process of trial-and-error in treating heart rhythm disorders but also prevents repeat procedures, which are common in heart rhythm treatment.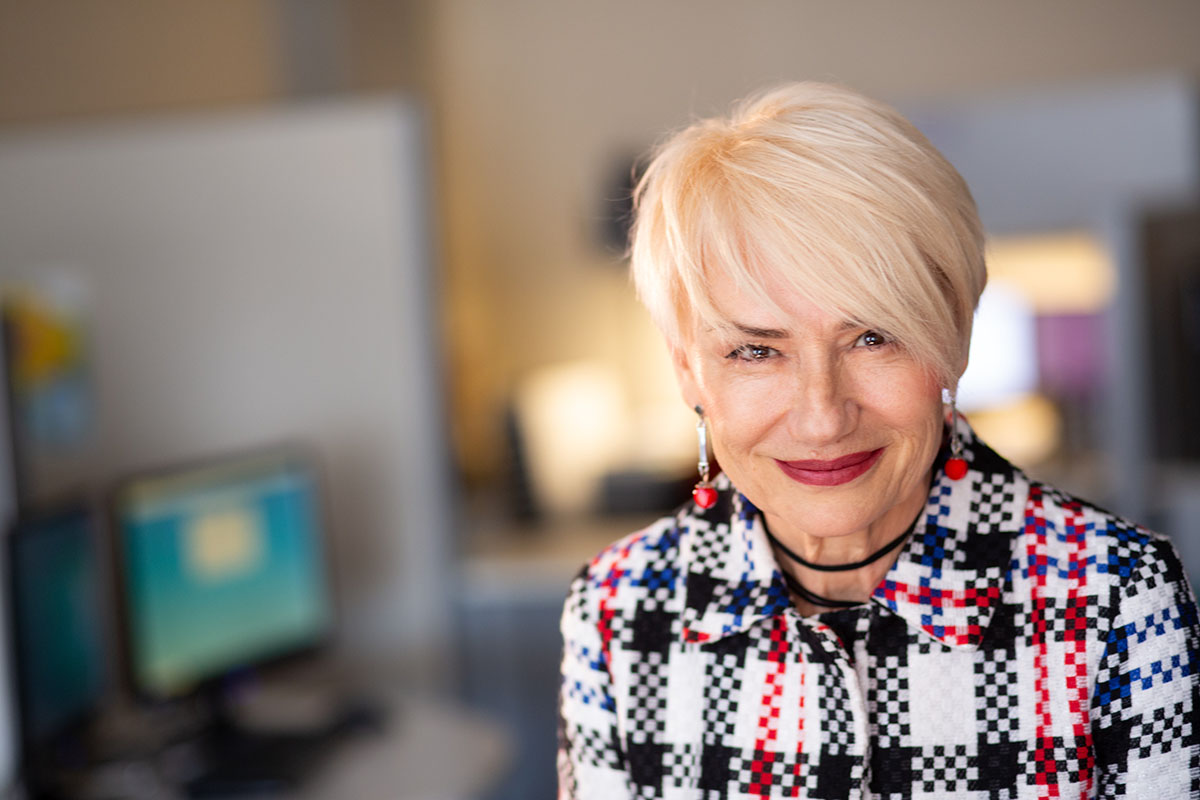 Dr. Trayanova is the Murray B Sachs Professor in the Department of Biomedical Engineering at Johns Hopkins University and a Professor of Medicine at the Johns Hopkins School of Medicine. She directs the Alliance for Cardiovascular Diagnostic and Treatment Innovation, a research institute with faculty from Medicine, Biomedical Engineering, Radiology, and Applied Math, aimed at applying predictive data-driven approaches, computational modelling, and innovations in cardiac imaging to the diagnosis and treatment of cardiovascular disease. She is also a member of the Institute for Computational Medicine and leads the Computational Cardiology Laboratory. She is the first female faculty to hold an endowed professorship in the Whiting School of Engineering at Johns Hopkins University.
Dr Trayanova's numerous scholarly accomplishments have impacted the field of computational medicine and biomedical engineering in general. She is the primary innovator and trailblazer in the use of modern computation and modelling approaches in cardiac arrhythmia research and in the diagnosis and treatment of patients with heart rhythm disorders. The focus of her research is on computational cardiac electrophysiology and cardiology, with emphasis on cardiac arrhythmias and pumping dysfunction, and on novel anti-arrhythmia therapeutic methodologies. Her translational research has laid the foundation for novel technological developments, enabling the construction of clinical-imaging -based models of human hearts that realistically represent the functioning of the diseased organ. Using a personalized simulation approach, Prof. Trayanova has developed new methods for predicting risk of cardiac arrest and improving the accuracy of atrial and ventricular catheter ablation therapies. Through her first-of-their-kind personalized virtual hearts, she is pioneering advances in personalized medicine for patients with cardiovascular disease, which promise to profoundly influence clinical decision-making and the delivery of patient care. She is currently conducting FDA-approved clinical trial in simulation-driven treatment for cardiac arrhythmias.
Dr. Trayanova has published over 370 scientific papers, many of them in journals of high impact. She has also given over 280 invited talks, keynotes, and plenary lectures. Her work has received world-wide recognition, and she is the recipient of numerous honours and awards. For her ground-breaking work in computational cardiology, in 2013, she received the NIH Director's Pioneer Award, the most prestigious recognition of innovation in NIH research. In 2019, she was inducted in the Women of Technology International Hall of Fame, an extraordinary honour conferred only on 5 women each year from around the world. Also in 2019, she received the Distinguished Scientist Award from Heart Rhythm Society and was inducted into the National Academy of Inventors. Trayanova is a Fellow of: American Institute for Medical and Biological Engineering; Heart Rhythm Society; American Heart Association; Biomedical Engineering Society; and International Academy of Medical and Biological Engineering. She is on the editorial board of a number of scientific journals and is currently an Associate Editor of the Heart Rhythm Journal. Her research and translational work has been funded by NIH, NSF, AHA, DOD, and other entities.
Trayanova is an inventor on forty-three (43) patents and patent applications filed world-wide, which offer new technologies for predicting risk of sudden cardiac death for patients with various cardiac diseases and for guiding treatment of heart rhythm disorders. Dr Trayanova's innovations draw commercial interest from start-ups and strategic companies. She is the founder and chief scientific officer of Cardiosolv Ablation Technologies, a start-up company that develops computational strategies to improve the treatment of ventricular tachycardia, a life-threatening arrhythmia. She has received support from TEDCO's MII Innovation Commercialization Program. She recently received an IDE approval from the FDA for two clinical studies testing her inventions.
Dr Trayanova's work has received widespread media coverage. She has been featured on Reddit AMA r/science, has given a TEDx talk, has been interviewed by the BBC, NPR, the Economist, and has been on the Amazing Things Podcast. Her work has been featured by a number of outlets, such as NBC News, Baltimore Sun, Slate, Huffington Post, and others. Her collaborative work was featured in the New York Times. She has been the subject of a number of YouTube videos and press releases by Johns Hopkins University. In 2017, Trayanova participated in Congressional briefing advocating for the federal funding of scientific research, as the representative of cardiovascular sciences.
Johns Hopkins University
The Johns Hopkins University's Whiting School of Engineering is a leading school of engineering and home to the top-ranked biomedical engineering department in the United States. Its strength derives from its commitment to cross-disciplinary collaboration, and nowhere is this expressed more clearly than in the Department of Biomedical Engineering, which is based in both the Whiting School and in Johns Hopkins' world renowned School of Medicine. Dr. Trayanova's work exemplifies this cross-disciplinary structure, which allows her to partner with clinicians in cardiology and makes it possible for her to bring her innovations from bench (or computer) to bedside, directly improving people's lives.
You can view a video of Dr Trayanova discuss her oration here.
---
The 2020 Graeme Clark Oration will be video recorded and available for viewing online. Photos will also be taken and used on web publications and in print publications or in promotional activities. If you do not wish to be filmed or photographed, please tell our staff members on the day.
---
Monday, 20 July 2020
6.00pm – 7.30pm
The Plenary
Melbourne Convention and Exhibition Centre
1 Convention Centre Place, South Wharf, Melbourne
---


The Graeme Clark Oration is a free event but seats are limited, so please register early.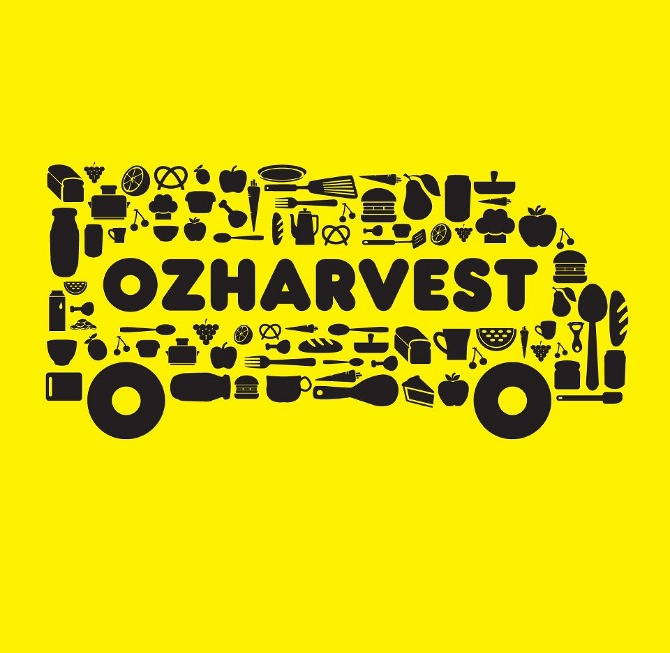 Our commitment to Ozharvest
The Graeme Clark Oration is a free event to attend. At the 2020 Oration, attendees will be invited to make a gold coin donation to a charity supported by the event organiser, the Convergence Science Network.
For several years, the Network has raised funds for OzHarvest, Australia's leading food rescue charity, collecting quality excess food from commercial outlets and delivering it directly to more than 1300 charities supporting people in need across the country.
OzHarvest now operates nationally, rescuing over 180 tonnes of food each week from over 3,500 food donors including supermarkets, hotels, airports, wholesalers, farmers, corporate events, catering companies, shopping centres, delis, cafes, restaurants, film and TV shoots and boardrooms. Each dollar raised provides two meals for those in need in our community.
We ask you consider supporting this cause with a gold coin donation when you attend the Graeme Clark Oration. The sum raised will be announced the following day via the Convergence Science Network Twitter account, @Conversci. Thank you.