Description
*Please note due to covid-19 precautions, this event will now take place through livestreaming and video tutorials. You will be emailed the link after registering.*
Adobe Photoshop
Open to all secondary school students and teachers in Bendigo! Especially well suited to VET and VCE students undertaking a senior school subject that requires the production of a high quality folio (e.g. for submission into Top Designs). Bendigo Tech School understands how daunting the task may seem; to demonstrate their creative process and showcase their talents, using unknown software packages like Adobe Creative Suite and Autodesk Inventor. A series of intensive design software masterclasses that will assist you in going from beginner to master. Running in the first half of the school year, these classes may pay dividends when it comes time to generate your folio!
Most programs (i.e. each of Ai, Id, Ps, and CAD) comprise multiple sessions which are delivered in 1.5 hr blocks at the Tech School. All equipment required for the training will be provided. The first hour of each masterclass (4-5 pm) will combine theory and practical application, the following 30 min's will be an opportunity for supported self-directed project-based learning. Participants may choose to bring files to work on at the end of the training component of a given session. If a participant needs to leave at 5 pm they are advised to contact the Tech School directly to arrange their booking rather than doing so through Eventbrite.
Adobe Photoshop: 4-5:30 pm, 16 Apr
Adobe InDesign (+ Photoshop integration): 4-5:30 pm, 30 Apr
Adobe Illustrator:
BEGINNER: 4-5:30 pm, 07 May
INTERMEDIATE: 4-5:30 pm, 14 May
ADVANCED: 4-5:30 pm, 21 May
PRODUCTION (lasercutter): 4-5:30 pm, 28 May
Autodesk Inventor:
BEGINNER: 4-5:30 pm, 04 Jun
ADVANCED: 4-5:30 pm, 11 Jun
PRODUCTION (waterjetcutter): 4-5:30 pm, 18 Jun
https://www.vcaa.vic.edu.au/Pages/excellenceawards/seasonofexcellence/generalinfo/topdesign.aspx
*PLEASE NOTE: for local teachers (in Term 1, 2020) Bendigo Tech Shcool are also offering a 4x 1.5 hr sessions short course in CAD and CAM, which you can inspect and book here.
La Trobe University Map with location of Bendigo Tech School.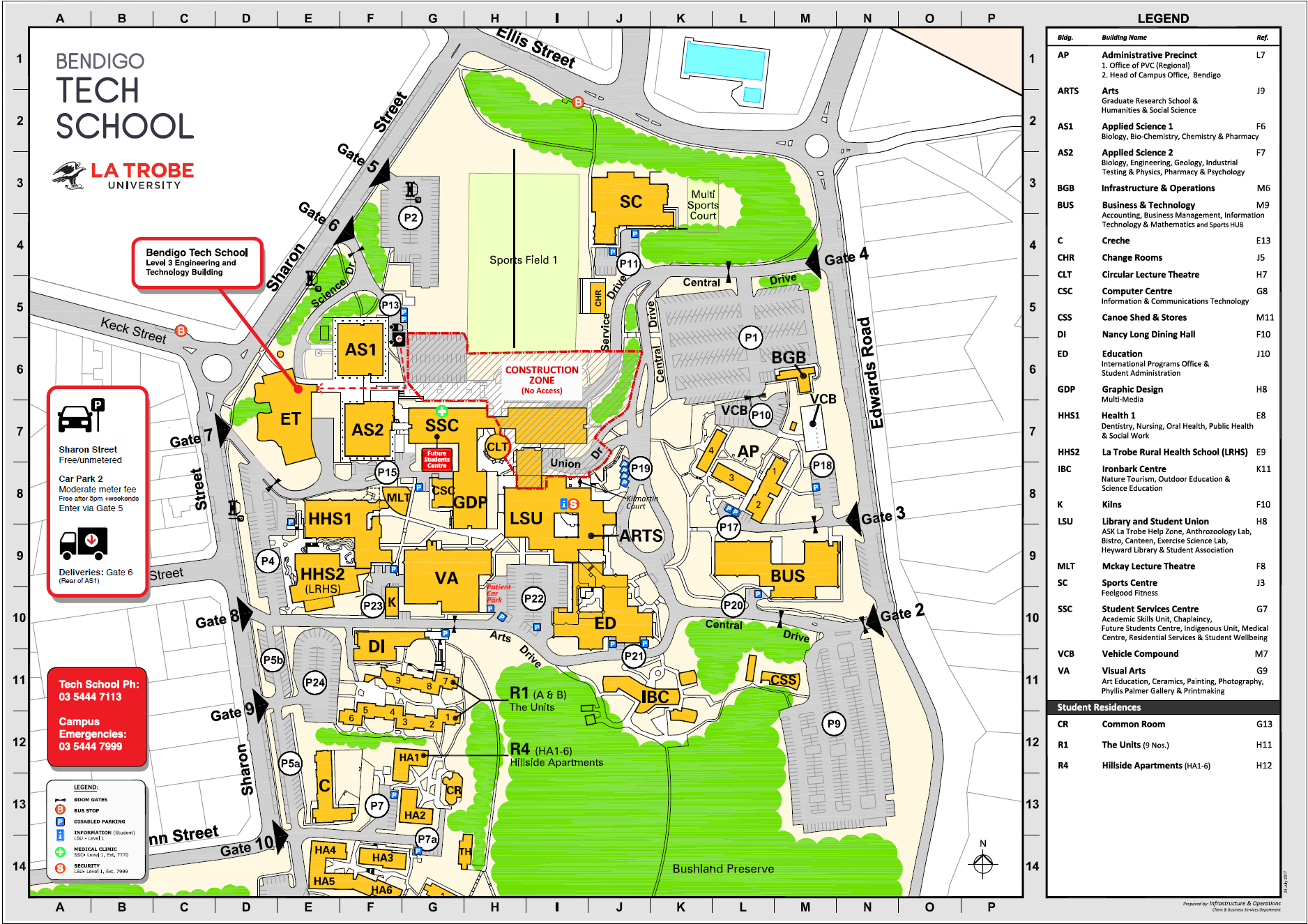 Organiser of 2020 Digital Design Masterclasses - ADOBE PHOTOSHOP