Description
2020 Chinese Lunar New Year's Gala Night
Sydney Town Hall - 28 Jan 2020 7:30PM
Enjoy a stunning gala night combining traditional and contemporary arts from east and west.
The performance is being held to celebrate the Chinese Lunar New Year 2020 blending dance, singing, music, acrobatics and martial arts with the leading performers direct from China and Australia. Pop stars and classic culture artists come together delivering a sensational modern performance not to be missed. This phenomenal production takes you on an incredible journey from the starting point of the legendary "Silk Road" of Shaanxi, highlighting the traditional through to the modern cultures of today.
Don't miss out on this wonderful night of celebration with family and friends!
2020悉尼新春联欢晚会
中澳艺术家群星集结唱响悉尼市政厅
为庆祝中国农历新年鼠年,2020悉尼新春联欢晚会将于1月28日(农历新年初四)晚在悉尼市政厅隆重上演,为当地民众献上一台中西合璧,雅俗共赏的艺术盛宴,用歌声和音乐欢度新春佳节。
这场强势集结和倾力巨献的悉尼新春联欢晚会汇集了杂技、武术、器乐、舞蹈、民歌和声乐在内的多种极具中国特色的节目。晚会群星荟萃、中西合璧、异彩纷呈,有轻歌妙舞的唐代舞稻,高难度杂技和武术套路和器截表演,精选了中外著名歌曲和歌剧选段,将演唱中国名曲《在那遥远的地方》、《我爱你中国》等家喻户晓歌曲,还安排了中西男女声二重唱。
来自中国陕西省歌舞团、陕西省杂技团、陕西武术体育中心的艺术家,还邀请到澳大利亚国家歌剧院的歌唱家加盟演出,观众可领略到中澳优秀艺术家同台联袂表演。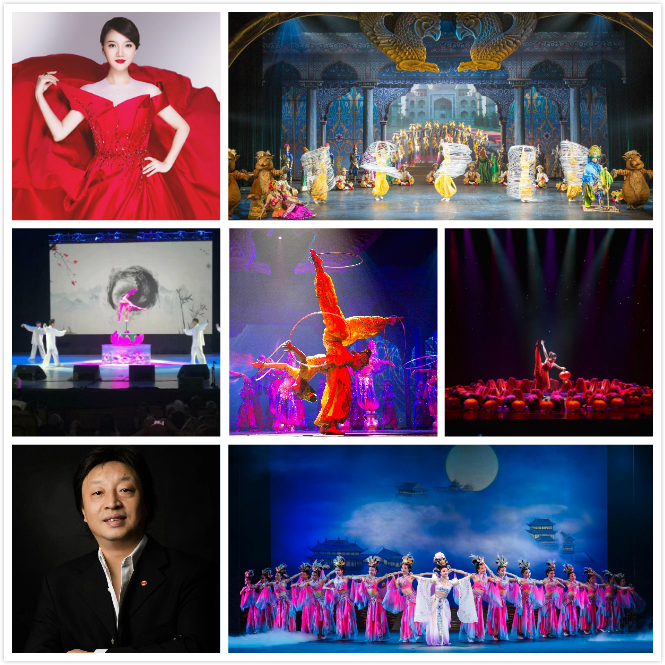 Artists profile:
Ren Yong, being identified as the first-class opera performer in China, is also the art director of Shaanxi Opera and Dance Theatre. He has performed in many countries including France, Italy, Korea and Hong Kong. He has also issued a number of scholar articles while he was in Shaanxi.
Liu Xiaojie, a performer of Shaanxi Song and Dance Theatre, is also the director of Beilin Musical Dramatists Association. Liu has represented Shaanxi Province to perform in a number of South-East Asian countries. Liu has also been invited to perform on many television shows and opening ceremonies in China.
He Zhen is the member of Shaanxi Opera Association, performer of the Shaanxi Opera and Dance Theatre. He graduated from the Central Conservatorium of Music in China and has performed in various large-scale performances worldwide. His performance has been highly recognised in China which made him the award winner for a number of performing awards.
Li Tao is a professional athlete in China. He has obtained many awards for his excellence in Chinese martial arts.
Liu Xin, Erhu Soloist is currently the Deputy Chief of Shaanxi Opera and Dance and the member of China National Orchestra Association. She has been highly recognised for her unique Erhu performing style and technique.
Li Qian, Master of ceremony, is the ambassador of Northwest Cultural Communication and a young performer of Shaanxi Opera and Dance Theater. Li has years of experience in hosting many large-scale performances like the Silk Road International Art Festival, the Silk Road World Expo in 2019 and the 90th anniversary of the founding of the Chinese People's Liberation Army themed performance.
Victoria Lambourn, Mezzo Soprano, has been described as "one of Australia's brightest young opera stars"*. A regular soloist with Opera Australia, she has also performed in operas and concerts in Germany, England, Italy, Japan, Indonesia and China, where her concerts have been broadcast on national television. Her recordings appear on several CDs released by ABC Classics.
*http://stateopera.wordpress.com
主要演员介绍:
任勇,国家一级演员,陕西省歌舞剧院有限公司艺术总监,文化部"优秀专家",国家级、省部级"五个一工程奖"获得者,国家艺术基金专家评审,陕西省"三五人才",中国音乐家协会会员,西安音乐学院客座教授,著名歌唱家。曾为《风云年代》、《王宝钏》、《大秦腔》、《黄金缉私队》等几十部影视剧作品录制主题曲及插曲,其中,为电视剧《红指印》录制主题曲,获中组部"红星一等奖";为话剧《又一个黎明》演唱插曲,获第九届国家"五个一工程奖";并多次荣获陕西省艺术节、声乐大赛演唱一等奖;代表本省出访法国、意大利、西班牙、韩国、香港、澳门等国家、地区进行文化交流演出。分别担任本院歌剧团原创歌剧《张骞》、《大汉苏武》监制、排演总监;常年参加省内外重大演出及公益演出活动;在省内重要刊物发表过多篇专业论文;并担任省内外重大声乐比赛的评委。
刘晓洁,陕西省歌舞剧院演员,西安外事学院青年教师,碑林区音乐戏剧家协会理事,陕西省音乐家协会会员,陕西省慈善协会音乐志愿者服务团成员,参演歌剧《大汉苏武》《张骞》获国家五个一工程奖,文华大奖;在原创音乐剧《丝路传奇—花木兰》中饰演花木兰一角,得到了观众的一致好评。代表陕西出访香港,澳门,韩国、新加坡、巴基斯坦等国,多次参加电视台及全国大型文化主题活动开幕式;先后担任各类声乐比赛和艺术比赛评委;演唱安徽卫视热播电视剧"风光大嫁"片尾曲《我和你永相依》;演唱电影《守信》插曲《花儿何时会再开》;演唱首届朱鹮国际论坛主题曲《朱鹭曲》,代表作品:《天下父母恩》《祖国好》。
何振,国家二级演员,陕西省音协会员,陕西省剧协会员,陕西省歌舞剧院歌剧团演员,青年男高音。进修于中央音乐学院,曾获首届中国青年男高音大赛西北赛区金奖,陕西省声乐比赛二等奖。多次参加大型文艺演出、国际大师班及交流活动。曾参演多部歌剧:《张骞》中饰演"张骞"汉武帝",《江姐》中饰演"蒲志高",在获奖歌剧《大汉苏武》中饰演"卫律",赴国家大剧院演出,荣获全国第十一届艺术节文华大奖,第七届陕西省艺术节表演奖,并随团全国巡演;同时饰演歌剧《大汉苏武》"苏武"的角色,在西安、北京等地演出;在《张骞》中饰演"张骞"的角色,随团赴宁夏、甘肃、陕西、青海、新疆等地巡演,获得专家的一致好评与肯定。
李涛,国家健将级运动员,职业运动员。主要获得成绩:
2017年全国青少年武术套路锦标赛第一名,2018年全国武术套路锦标赛第三名,2018年全国武术套路冠军赛第二名,2018年全国武术运动大会第三名,2019年全国武术套路锦标赛第一名,2019年全国武术套路冠军赛第二名,2017年代表中国前往沙特阿拉伯参加国际艺术节,2019年代表中国前往白俄罗斯参加国际艺术周。
刘欣,二胡独奏,陕西省歌舞剧院民族乐团副首席,中国民族管弦协会会员,陕西省二胡专业委员会副秘书长,陕西省民族管弦协会理事,陕西省音乐家协会会员,在陕西省歌舞剧院期间,担任胡琴首席、独奏、领奏等职,参演陕西省终身成就艺术家系列作品音乐会等等,曾赴美国,加拿大,台湾,印度,澳大利亚,新西兰,新加坡等多个国家出访巡回演出等。演奏风格:大气,洒脱,深受观众好评。
李倩,双语主持人,西北文化传播大使,陕西省歌舞剧院青年演员。多年来代表陕西参加了诸多大型演出活动。应邀参加第三节丝绸之路国际艺术节;曾跟随中国文化部参加文化部艺术家赴延安新春慰问活动;2017年应邀参加阿斯塔纳世界博览会中国馆陕西周开幕式;连续参加2016年,2017年,2019年丝绸之路国际博览会演出活动;曾代表陕西参加黔、陕、冀纪念中国人民解放军建军九十周年大型主题演出活动;2017年与众多瑞士艺术家在中国秦岭生态旅游节共同交流演出;应邀参加2019年中国北京世园会陕西活动日的演出,曾多次代表陕西跟随政府出访哈萨克斯塔,美国,加拿大,澳大利亚,新西兰,印度等国家交流演出。代表作品《曲尘花》《我的灞桥》《东黄小镇之夜》《人美山青水田》。
维多利亚·澜泊,澳大利亚年轻的首席歌剧女中音。她经常活跃在澳大利亚悉尼歌剧院璀璨的舞台上。此外,维多利亚女士还给中国、意大利、英格兰和日本观众带来了许多精彩难忘的演出。在中国,维多利亚女士曾在人民大会堂、三亚美丽之冠、兰州音乐厅和天津大剧院举办过多场音乐会。维多利亚女士不仅为中国观众带来了西方经典歌剧选段、还用词正腔圆的中文演绎了许多经典中国民歌,譬如:《绒花》、《多情的土地》、《我爱你中国》。同时,维多利亚也非常希望凭借她的演绎,让这些优美深情的中国歌曲为更多西方观众所熟知。


门票现正火热中,请大家欲购从速!
想了解更多演出信息,请浏览官网www.happychinesenewyear.com.au或致电澳丰文化 02 9186 1588,0403 188733。