Description
YOU'RE INVITED: 2019 Western Sydney Health Forum

Western Sydney Local Health District invites you to join our Blacktown Hospital Open Day and 2019 Western Sydney Health Forum.
The Western Sydney Health Forum will commence at 5.30pm in the Auditorium of the Western Sydney University Clinical School on the grounds of Blacktown Hospital.
Attend this public meeting to find out how our services are changing to meet the healthcare demands of our growing population and take the opportunity to ask questions about what matters to you and your family in our interactive panel discussion.
Former Olympian Jana Pittman will be a guest speaker at the forum. Jana will talk about her major career change into medicine and her decision to join Blacktown Hospital has a junior medical officer.
OPEN DAY & HOSPITAL TOURS:
Community members are also invited to attend an open day and free behind-the-scenes tours of our new hospital building at Blacktown Hospital prior to the Western Sydney Health Forum from 4pm, view health information stalls and take part in a health check or two.
Health experts will be available to providing advice and information on diabetes, organ donation, tobacco nicotine replacement and more. You'll be able to sign up for your own personal free health coach and learn about Blacktown and Mount Druitt hospitals' expansion project.
Western Sydney Health Forum event details:
Date: Thursday 31 October, 2019, 5.30pm registration for a 6pm start
Free entry. Refreshments will be provided.
Parking is available on site.
For further information or queries contact 8890 8257 or WSLHD-Corporatecomms@health.nsw.gov.au
Please see the map below for entry and parking details.
If you'd like to attend a free behind-the-scenes hospital tour from 4pm – 5.30pm click here to register - limited spots available!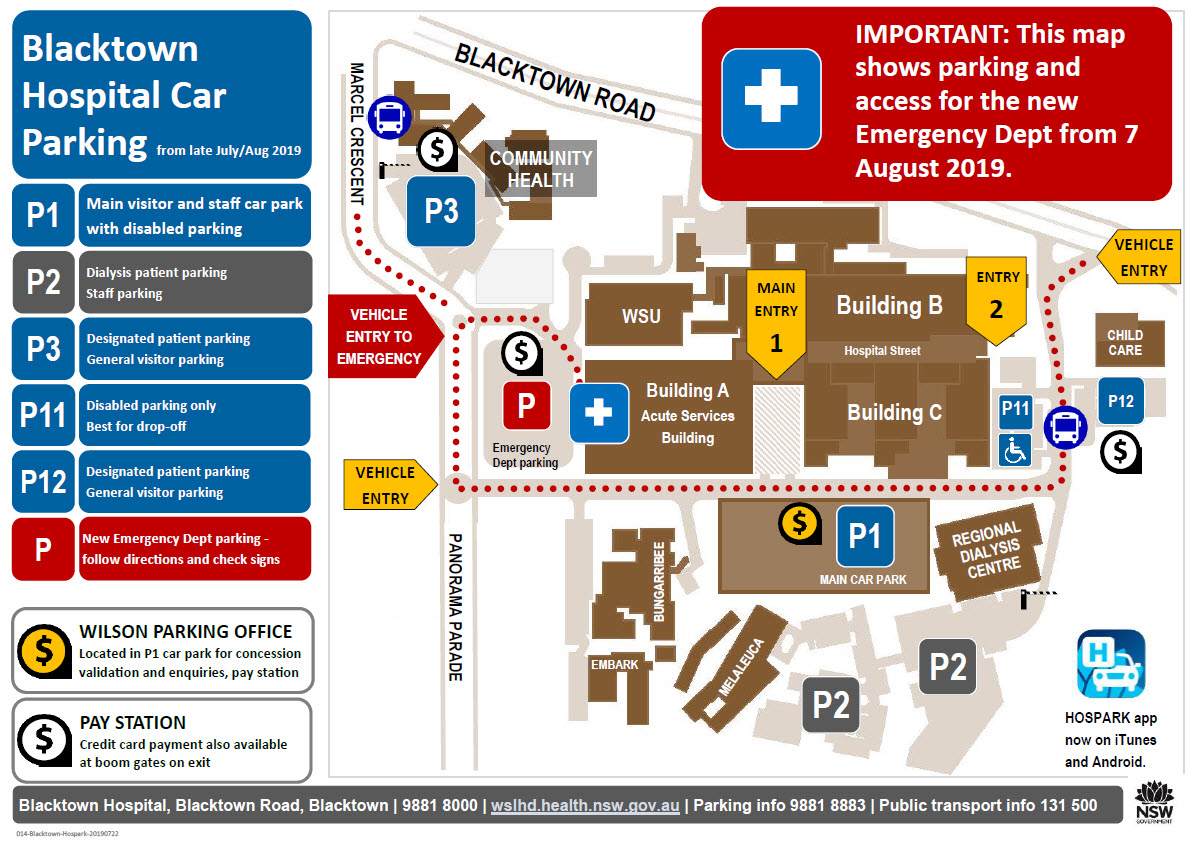 Date: Thursday 31st October

Time: Registration 5.30pm, for 6pm - 7.15pm

Venue: Auditorium, Western Sydney Clinical School Building on the grounds of Blacktown Hospital
All are welcome. We hope you can join us!
Organiser of 2019 Western Sydney Health Forum