Description
臺灣同鄉會誠摯地邀請您參加豬年新春春節餐會! TACA invites you to join us for a lunch to celebrate the Year of the Pig!
日期/Date: 2019年2月17日 (週日) Sunday 17 February 2019
時間/Time: 12PM- 3PM
地點/Venue: China Tea Club, 7 Montford Cres, Lyneham ACT 2602
費用/Costs
大人/Adult: $35 per person
素食/Vegetarian: $30 per person
小孩/Children (6-12 y.o.): $15 per person
六歲以下小孩/Children(under 6) : free
當天將有豐富的獎品抽獎活動,獎品包括長榮航空 布里斯本-台北來回經濟票一張, Glenmorangie 12年威士忌, 高粱酒禮盒以及更多豐富獎品!
There will be a chance to win lucky draw prizes on the day! Prizes include one Eva Air Brisbane- Taipei return Economic ticket, Glenmorangie 12 y.o. whisky and other more great prizes.
為減少使用塑膠盒當天請記得攜帶餐盒,若有剩餘餐點可以帶回家
To reduce plastic usage, please BYO containers to box leftovers home
請於週一2月11日以前報名參加。若報名後無法參加請在活動三天前至Eventbrite或email 同鄉會取消報名
Please RSVP by Monday 11 February. If you no longer can attend the event, please cancel your ticket on Eventbrite or contact TACA three days prior to the event
當天只接受現金支付方式,並無提供刷卡
Cash payment on site, no card payments accepted.

同鄉會感謝ACT Government和駐澳大利亞代表處的贊助.
This event is generously supported by the ACT Government and Taipei Economic and Cultural Office in Australia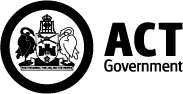 ------- 當日菜單 Menu -------
海鮮豆腐羹 Seafood and Bean Curd Soup
栗米炸花枝餃 Deep-Fried Cuttlefish Dumpling with Creamy Corn Sauce
炒海鮮總匯 Seafood Combination Stirred-Fried in a Bird-Nest
清蒸盲鰽 Steamed Whole Barramundi with Ginger & Shallot
黑椒牛柳 King Island Beef with Peppery Sauce
蠔油芥蘭 Chinese Broccoli with Oyster Sauce
蝦醬蒸豆腐 Steamed Prawn Paste with Tofu and Coriander
山東雞 Crispy Skin Chicken Shan-Tung Sauce
白飯 Steamed Rice
炒飯 Fried Rice
水果 Fruit
茶 Chinese Tea
------- 素食菜單 -------
蔬菜豆腐湯 Vegetables & Bean Curd Soup
清炒雜菜 Stirred-Fried Mixed Vegetables
茄子豆腐 Eggplant with Bean Curd & Mushroom
素炒三絲 Three Silk Vegetables
清蒸琵琶豆腐 Steam Vegetarian PiPa Tofu
炒芥蘭 Chinese Broccoli with Soya Sauce
什菌青菜 Mixed Mushrooms with Vegetables
白飯 Steamed Rice
水果 Fruit
茶 Chinese Tea