Description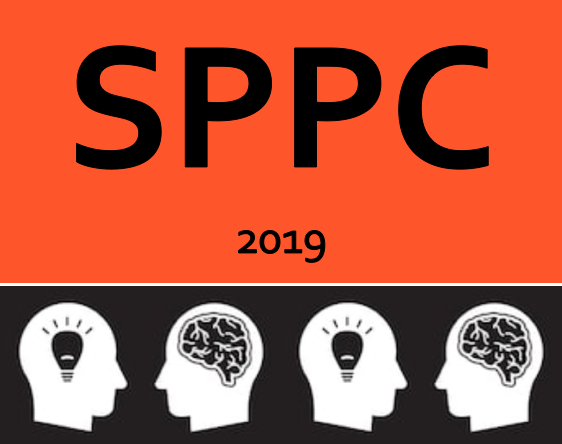 ---
The annual Sydney Postgraduate Psychology Conference is dedicated to celebrating the work of postgraduate psychology students across Sydney and beyond.
This year, SPPC will be hosted by the University of Sydney on Friday 29 November, 2019.
Important conference information and key dates are available below.
---
1. Key dates:
Abstract submission opens: 15th July, 2019
Registration opens: 15th July, 2019
Abstract submission and registration closes: 1st November, 2019
Conference date: 29th November, 2019
---
2. Location:
The conference will be held in the Abercrombie Building at the University of Sydney. The Abercrombie building is located on the corner of Abercrombie Street and Codrington Street on the University of Sydney campus.
Getting to the conference:
By train: The Abercrombie building is a 5-10 minute walk from Redfern Station

By bus: The Abercrombie building is a short walk from city road. If you are travelling North, stop at University of Sydney, City Road. If you are travelling south, stop at City Road before Butlin Avenue

By bicycle: The University has a number of free bike parking locations. The closest to the venue is Darlington Road Terraces (corner of Darlington road and Butlin Avenue)

By car: There is limited free street parking available nearby on Wilson street. One- and two-hour street parking is also available in nearby streets. Paid parking is available on campus (New Law Building or Seymour Centre)
You can find more information about getting to campus here: https://sydney.edu.au/campus-life/getting-to-campus.html
---
3.

Abstracts and registration
Registration for SPPC 2019 is free!
You can attend the conference as a presenter or non-presenter. If you are attending the conference, please complete the registration form available on this page before the 1st November, 2019. Please include any dietary requirements to assist the team with catering.
If you are planning on presenting your research at the conference, please also complete an abstract submission form at the following link:
https://docs.google.com/forms/d/e/1FAIpQLSd7iRLjDsBSJQNSfybBt6bL9-xfLgx2V-MTosqLpN8RH-Me9g/viewform?usp=sf_link
Please ensure all abstracts are no longer than 250 words.
The deadline for abstract submissions is the 1st November, 2019. The full conference program will be made available shortly after the deadline.
---
4. Information for presenters
All oral presentations will be 15 minutes long, with an additional 5 minutes at the end for questions (i.e. 20 minutes total). All sessions will be assigned a chair to ensure presentations start and finish at their designated time.
You can present your project regardless of the stage you are in. Proposal talks, works-in-progress and completed studies are all welcome!
Please ensure you bring your presentation on a USB and upload your talk before the beginning of your session. If you require connecting cables for your laptop or a wireless presenter, please be sure to bring these with you.
A number of prizes will be given out on the day for the best presentations in each stream. More information regarding the prizes will be made available soon.
---
5. Other events
A panel discussion will be scheduled for the late afternoon, before prizes and the closing address. Please stay tuned for more information soon regarding the panel topic and panellists.
A social event is being organised for after the conference, so please come along and join us for that. Details regarding the social event will be updated soon.
---
Questions? Contact our organising committee on Psychology.Conference@sydney.edu.au
---