2019 Postgraduate Coursework Induction - ANU College of Business & Economic...
Description
This Postgraduate Coursework induction session is hosted by Dr Bronwen Whiting, Associate Dean (Education). Attendance is recommended for all new postgraduate coursework students commencing studies with the ANU College of Business and Economics. The session will be held in the Copland Lecture Theatre (Building 25A) from 4.30pm-5pm.
You'll receive important information about your degree, life at ANU and the services and opportunities available to you as a student of the ANU College of Business and Economics.
Following the main induction session we will hold discipline-specific sessions from 5.10pm-6pm in lecture theatres in Building 26C and the HW Arndt (Building 25A). We recommend all students attend one of the discipline-specific sessions, except those who are undertaking a Postgraduate program in the Research School of Management. RSM will run introductory sessions for their postgraduate students at other times during O-Week.

Below is the list of the discipline-specific induction sessions that will be held at 5.00pm after the main session at Copland Lecture Theatre: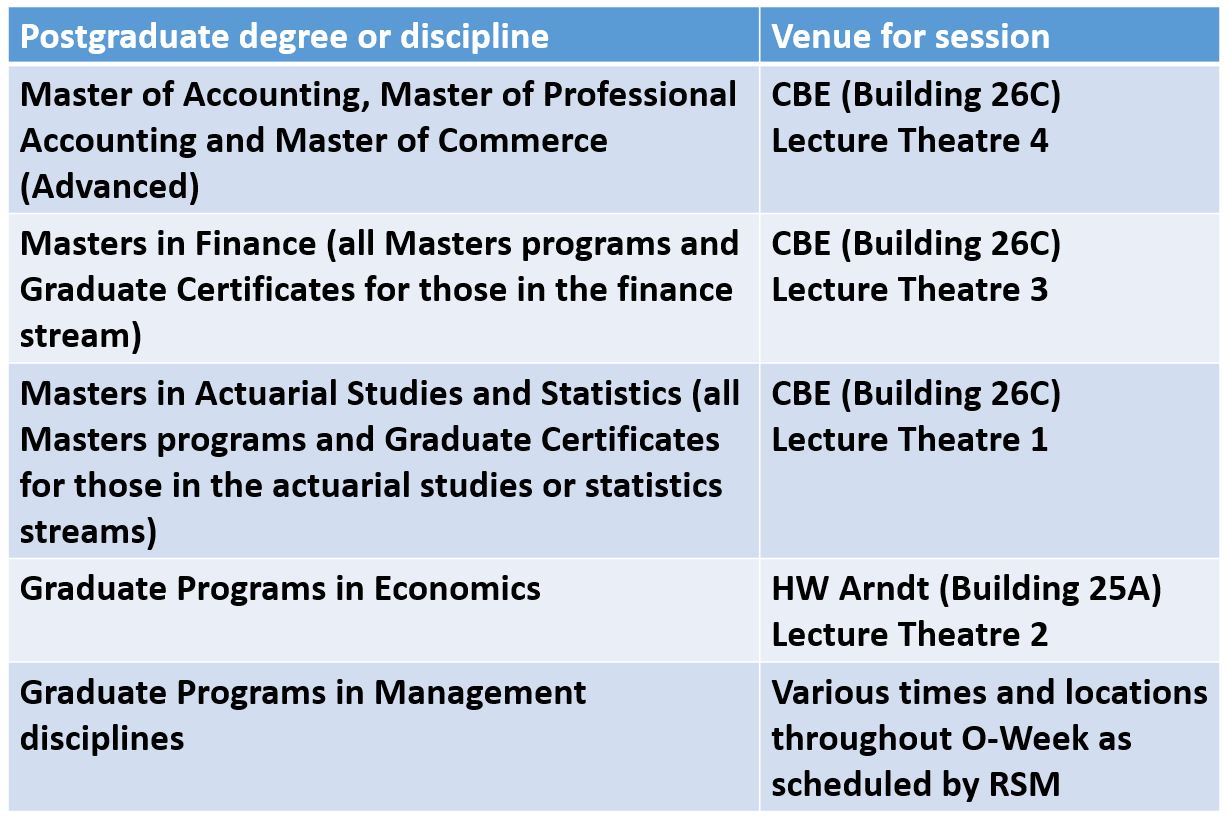 * Students enrolling into the following Postgraduate programs will have discipline-specific induction sessions scheduled by the Research School of Management throughout O-Week:
Graduate Certificate in Management

Master of International Management

Master of Entrepreneurship & Innovation

Master of Leadership

Master of Marketing Management

Master of Project Management

Master of Business Administration

Master of Business Information Systems