2019 Nursing Research and Clinical Innovations Symposium
Description
This annual event, now in its sixth year, provides an amazing opportunity for nurses across the campus to share research and clinical innovations in management, education and practice that contribute to Great Care Everywhere.

The presentations will take place in Ella Latham and the poster session in the HELP hallways.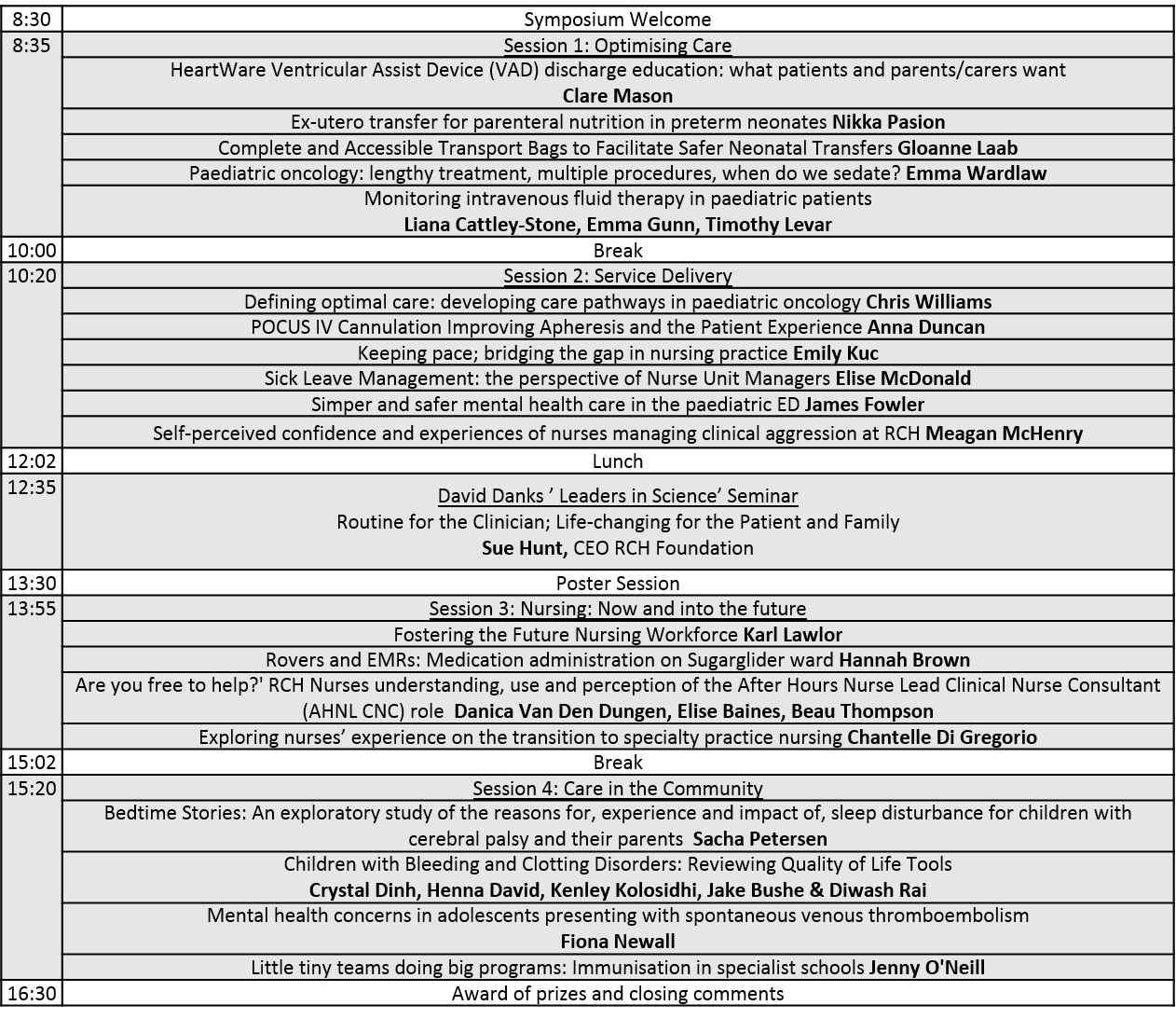 Website: https://www.rch.org.au/nursing_research/Nursing_Research_and_Clinical_Innovations_Symposium/

Frequently asked questions
Q: When will the program be available?
A: The program will be made live on the website before the end of July.
Q: Do I have to be an employee or student of Melbourne Children's to attend?
A: Presenters must have an affiliation with one of the Melbourne Children's partners, however attendees, with a clinical background, are welcome from any healthcare institution or University.
Q: Call I claim CPD hours by attending this event?
A: Yes, you can. A certificate of attendance is supplied to attendees who register and request one through the follow up survey.
Q: If I register for the event do I have to attend the full day?
A: No. We encourage all attendees to be present for as much of the day as possible, however, we understand that attendees may have to come and go throughout the day. Our only request is that you are considerate to those presenting if you must enter or depart during ones oral presentation.


Questions?: Contact nursing.research@rch.org.au