Event Information
Location
The Melba Spiegeltent
35 Johnston Street
Collingwood, VIC 3066
Australia
Description
Join us for an evening of inspirational speakers, stories of transformation and infectious live music.
---
Over the past year, we doubled the reach of our Climate Conversations, engaging 3,000 more people. And we expanded our work to Queensland and the Latrobe Valley, places that have been key to the national conversation around climate change.
2019 is shaping up to be a critical year. After a record-breaking summer of floods, fires and droughts, the climate movement has rapidly gained momentum. And with a federal election on the horizon, we have a clear opportunity to demand government action.
But we have seen momentum before and we have seen it wane.
For momentum to have lasting impact, we need to harness it and lock it down into deep, lasting commitment. We know conversation can transform surface concern into this deep commitment. As the only organisation in Australia dedicated to peer-to-peer conversations on climate change, our work is needed now more than ever.
But we need your support. Everything we have achieved to date has been realised through the generosity of thousands of people, whose donations and time have propelled our work forward.
---
This event will kick off our annual crowdfunder. Last year we beat our target and raised over $165,000. This year, we're aiming for at least $180,000. It's a huge goal, but if we launch well we are confident we can achieve it.
So come to celebrate all we have achieved in such a short time and help us launch our biggest ever crowdfunding campaign with a bang!
Places are limited and will fill quickly, so reserve a free ticket now so as not to miss out.
All donations on the night will be greatly appreciated. Donations to the crowdfunder of $100 or more will be eligible for a range of thank you gifts only available at this event.
Tasty meals will be available to purchase from Hamsa Hummus Bar & Vegan Shawarma and drinks will be available at bar prices.
We can't wait to see you there!
---
Introducing our speakers and musicians...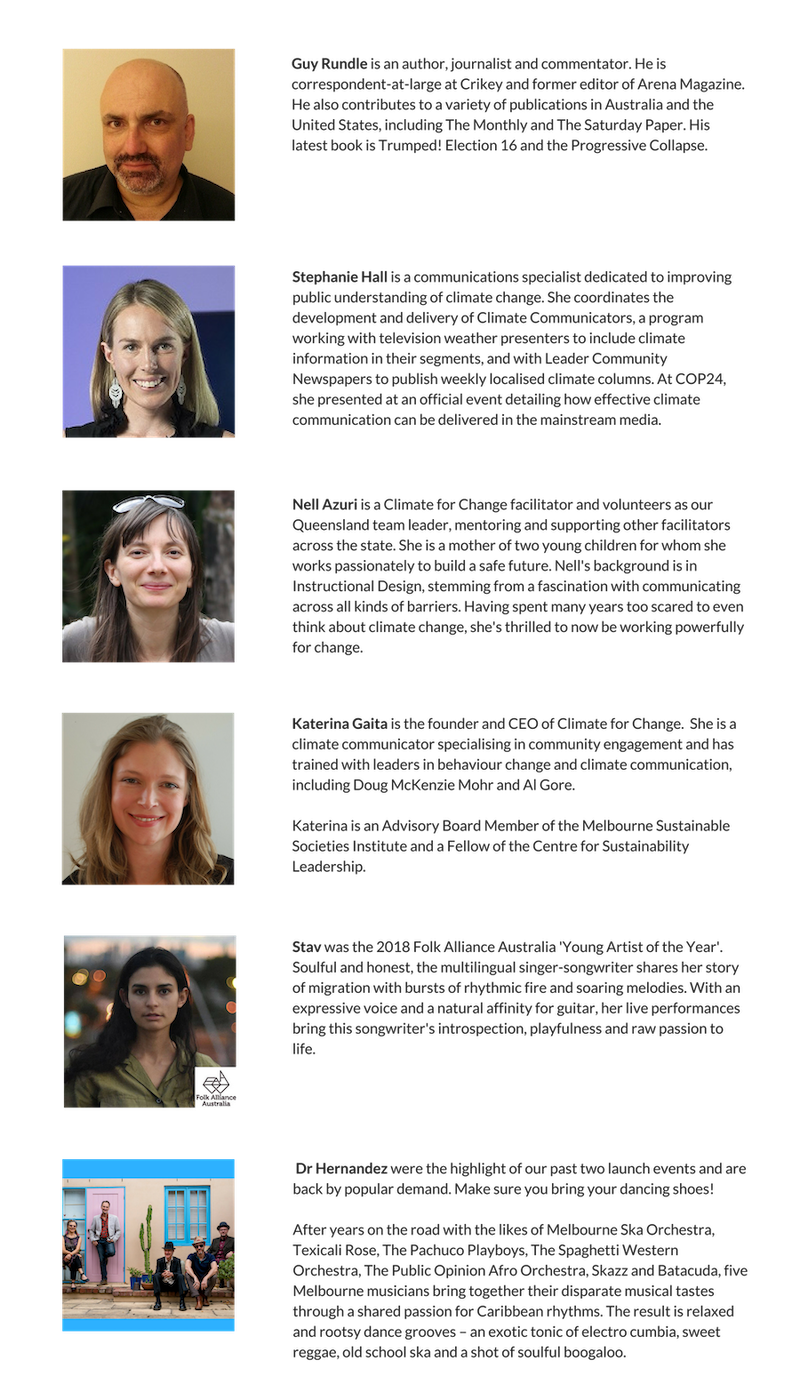 Date and time
Location
The Melba Spiegeltent
35 Johnston Street
Collingwood, VIC 3066
Australia