Description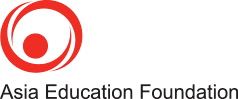 Applications for the Asia Education Foundation (AEF) 2019 Australia-Asia BRIDGE School Partnerships Program are now open!

Our flagship teacher professional development program for over 10 years, the Building Relationships through Intercultural Dialogue and Growing Engagement (BRIDGE) School Partnerships Program offers a unique opportunity for schools to equip their students to be ready for the world.
BRIDGE is an international program that establishes school partnerships between students, teachers and school communities. BRIDGE students collaborate on projects, practice language skills and develop lifelong friendships with students at their partner school.
Through the use of a blended model of teacher professional learning, face-to-face, online learning and when possible an international homestay program with partner schools BRIDGE supports teachers to use technologies to open their classrooms to the world.
We are currently taking expressions of interest from Australian schools looking to build an international school partnership with a sister school from the following countries:
Asia
Bangladesh
Bhutan
Brunei
Cambodia
India
Indonesia
Laos
Malaysia
Mongolia
Myanmar
Nepal
The Philippines
Singapore
South Korea
Sri Lanka
Thailand
Timor Leste
Vietnam
Pacific

The Cook Islands
Federated States of Micronesia
Fiji
French Polynesia
Kiribati
Marshall Islands
Nauru
New Caledonia
Niue
Palau
Papua New Guinea
Samoa
Solomon Islands
Tokelau
Tonga
Tuvalu
Vanuatu
Wallis and Vutuna
Please note that foreign language ability is not a requirement to take part in this program, although it can offer added learning outcomes.
We are also taking expressions of interest from Indonesian schools interested in establishing a partnership with an Australian school.
To express your interest in establishing a partnership with a school in the region in 2019, please click on the green button above.
---
Should you have any further enquiries, please contact a member of our team at bridge@asialink.unimelb.edu.au or (03) 8344 3590.