Description
Are you sick and tired of letting yourself down and not following through on your goals?
Have you ever dreamed of finding YOUR perfect path?
Have you ever wanted to know what truly matters, how you truly matter?
The answer is here now - the power of living your life on a higher level. Where health, vitality, joy, wealth, career, relationships and love is more than just acceptable - it is extraordinary. Where you feel inspired, confident and completely in control of your year, your life, every single day.
WE WILL BE SHARING THE SUCCESS SYSTEM TO CREATING LIFE ON YOUR TERMS.
You can choose to change your life, right now. You can choose to take your life to a whole new level, simply by understanding the keys to your behaviour:
Why you believe the things you do,
Why you think the way you do,
How these have influenced and created your life as you know it now.
Empowered by this knowledge you can choose to change the story - and begin to literally change your life.
If you want the profound confidence and resources to become who you were always meant to be, then you need to be in the room on Sunday 25th February when we will be sharing our successful formula for a Happier, Healthier and more Fulfilling 2018 (and beyond)!

People have trusted this system to help them experience growth and achieve the results they have always wanted. People have trusted this system to guide them through life's biggest decisions. And people have trusted this system to give them the tools they need to discover the perfect path and truly make a difference. It's your time. Take the first steps towards living your extraordinary life today...
We're so looking forward to helping you become YOUR ULTIMATE SELF in 2018!
*This will be an intimate workshop to ensure you get the most value from our time together, therefore places are strictly limited. Make sure you grab your seat now to avoid missing out and make 2018 Your Best Year Yet!
Pippa Burfield
Pippa is a mindset and human behaviour coach with a passion for helping people discover their potential and create life on their terms. She is a strong believer in the power of self-discovery – if you know what drives you and you understand why you do what you do, you can achieve anything. But so many people don't know what they want or why they feel unfulfilled. Pippa is motivated by helping these people develop a deeper passion for life through 1-1 coaching and seminars.
Outside of this arena, you'll probably find Pippa in her fitness studio where she focuses on improving people's quality of life through better movement, strength, and overall health.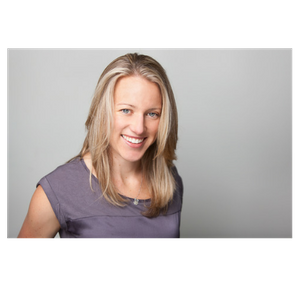 "Pippa is so much more talented that you could possibly imagine - more than a physical athlete, she is also trained in NLP. It is the latter that I've focussed on with Pippa and unleashing a better version of myself. Pippa is very humble, non-judging and makes you feel safe to discover what you need. Through a beautiful journey of discovery and awareness, Pippa uncovers what is holding you back, so that you may shine your very brightest. She is an enormously gifted individual."
Andrea C., Owner of 3 Businesses and Mum Extraordinaire, Bentleigh