Description
GIVE THE GIFT OF ART
Looking for a brilliant, but easy gift idea? A painting class gift certificate is suitable for anybody and is a fun and sociable experience gift you can give grandma, your nephew, your boss, your girlfriend or another loved one! You can gift this certificate in the form of a PDF or request a hard copy to be sent in the post.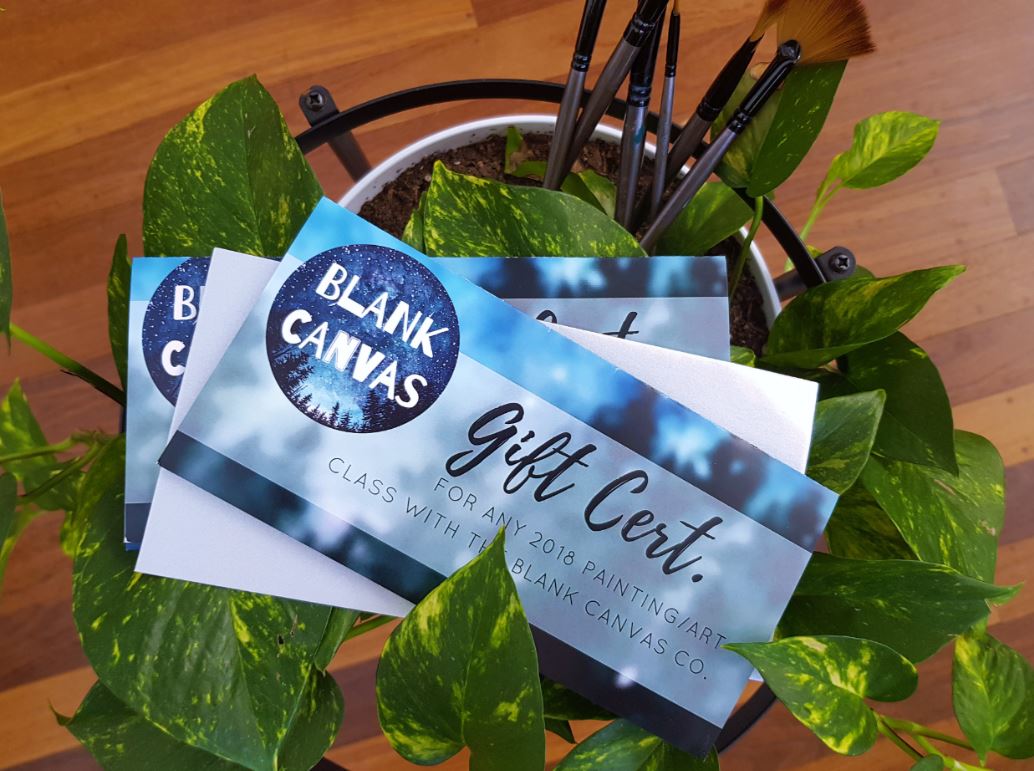 HOW IT WORKS
1. Simply book a ticket to this online event with YOUR email address and name, and then head to our website to fill in this Gift Certificate Form so that we can match the details and generate the digital and hard copy certificate unique to your giftee.

2. We will email you a PDF version within 24 hours, and if you specify on the form, we will also post a hard copy within 48 hours via standard post, free within Australia. Both versions will come with the same one-time use unique code specific to your certificate purchase.
3. Once the giftee receives their certificate, they can use their code to book any class* they wish to attend from a year of purchase.
*This certificate is valid with all standard art classes run by The Blank Canvas Co., such as our pop-up painting classes at The Brass Barrel, The Nest on Roma St, Aether, and Westport & Lee in Paddington, etc. More classes and venues will be available soon. Certificates can be used to book Black Label classes, a more focused type class being introduced in late-2018, though the price difference will be charged at booking. Black Label classes are different from Standard classes, as they cost more, and include high-quality materials, smaller class sizes, and more advanced steps.
Remember all classes come with a house drink included on arrival.