Description
Each year the Don Dunstan Foundation presents the annual Lowitja O'Donoghue Oration named in honour of Dr O'Donoghue.
One year on from the Uluru Statement from the Heart, our speaker for 2018 is Noel Pearson - lawyer, and founder and Director of Strategy of the Cape York Partnership.
Doors open at 6:00pm and official proceedings commence at 6:30pm. Official proceedings conclude at 8:00pm and will be followed by networking drinks which finish at 8:30pm.

Past speakers include:

Father Frank Brennan SJ AO - On Aboriginal Land: Seeking a Place at the Table
The Hon the Rev'd Dr Lynn Arnold AO - Linga Nullius: A Retrospect and Prospect of Australia's First Languages
Professor Marcia Langton - Freedom Songs: The Unfinished Business of the 1967 Referendum
To find out more about this event, watch past speakers or read their speeches please visit our website.
Dr Lowitja O'Donoghue AC CBE DSG
Dr Lowitja O'Donoghue AC CBE DSG is an Aboriginal woman who has dedicated her life to improving the welfare of Aboriginal and Torres Strait Islander people. She has been named Australian of the Year twice and was the inaugural chairperson of the Aboriginal and Torres Strait Islander Commission. She was the first Aboriginal woman to be inducted into the Order of Australia and is a Commander of the Order of the British Empire. She was made a Companion of the Order of Australia in 1999.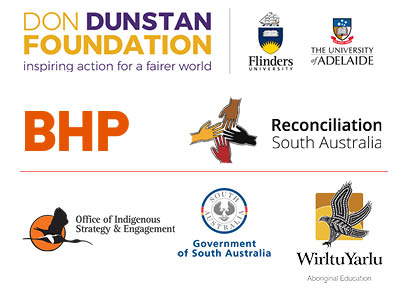 About Noel Pearson
Noel Pearson comes from the Guugu Yimidhirr community of Hope Vale on south eastern Cape York Peninsula. Mr Pearson is a lawyer, and Founder and Director of Strategy of the Cape York Partnership. Mr Pearson also co-founded the Cape York Land Council, and helped to establish Apunipima Health Council, Balkanu Cape York Development Corporation and Indigenous Enterprise Partnerships. Mr Pearson served as a member of the Expert Panel on Constitutional Recognition of Indigenous Australians and the Referendum Council.