Description
Artificial intelligence (AI), cryptocurrency, property, autonomous cars, big data, e-commerce, clean energy.....where would you put your money?
We're bringing together a panel of industry thought leaders to share insights on the biggest investment trends to watch for 2018 and beyond vs the speculative bubbles to avoid.
No doubt AI is one of the biggest growth trends that is transforming society. It's having an ever increasing presence in business and everyday life even without us knowing and will dramatically change the way we live and invest. For example smart speakers has outpaced the adoption rate of smartphones and tablets where 1 in 6 US adults now owns one*. Is AI where the smart money is? Or would our industry experts put their money into cryptocurrency, property, big data, e-commerce, or other trends?
Our investment team will also share insights on how we distinguish between long term trends and bubbles, the outlook for global sharemarkets for 2018, and how AI will transform the way we all invest.
We've also got some exciting news! Bring a friend and join the discussion.
Come join us for a fun night where you will learn:
The biggest investment trends for 2018 and beyond from a panel of industry thought leaders

Hear direct from our investment team on the outlook for the global sharemarkets in 2018 plus how we pick long term investment trends vs bubbles
We share the inside scoop on how we are using AI to develop an enhanced investing experience for investors
Agenda:
5:30pm: Registration & drinks / light refreshments
6:00pm: Panel session
6:30pm: How we're using AI to enhance the investing experience for investors
6:45pm-8pm: Drinks / networking
Speakers: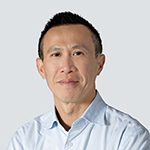 Kevin Hua, AtlasTrend Co-founder
Kevin has over 19 years' experience in financial markets and investment management. He started a career in investment banking at JPMorgan before finding his passion as a fund manager. He was a Senior Portfolio Manager at Atrium Investment Management and continues to act as an independent member of the Investment Committee. Prior to this, Kevin was a Portfolio Manager at Stark Investments based in Hong Kong.
Kevin co-founded
AtlasTrend
because he wants to make investing transparent, jargon-free and with fees that are simple and aligned to investors.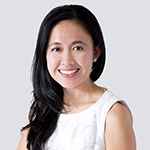 Jade Ong, AtlasTrend Co-founder
Jade has over 15 years' experience in corporate advisory and investment management. Jade was previously in the advisory arm of Macquarie Group, based in London and Sydney with a specialist focus on private capital transactions involving structuring and raising capital for investment funds, and working with Australian and global investors to meet their investment objectives.
Jade co-founded AtlasTrend because she wants to inspire and help Australians to actively invest in the sharemarket.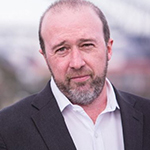 Andrew Birmingham, Which-50 Media, Co-founder & Editor in Chief
Andrew is the founder and Managing Director of Which-50 Media, and the Editor in Chief of Australia's leading site for senior executives on digital intelligence, Which-50.com. He is the former Associate Publisher of the Australian Financial Review(AFR), BRW & Smart Investor and remains a contributing editor at the AFR.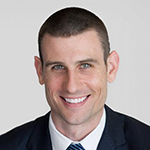 Christopher Hall, Arrow Securities, Founder & Market Strategist
Christopher from Arrow Securities Group. Over the last 13 years, Christopher's roles in a number of boutique investment companies have ranged from Responsible Manager; Head of Equities and managing Mergers and Acquisitions to chairing Investment and Compliance Committees for ASX-listed companies. Most recently he has founded the Dealer Group Arrow Securities Group which licences and advises a range of stockbroking, financial planning and corporate advisory firms across Australia.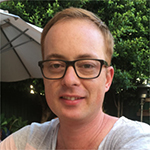 Tim Garnsey, Verge Labs, Co-founder & Director
Tim is a Director at Verge Labs, a new type of AI company focused on the applied side of machine learning. At Verge Tim sifts through the daily firehose of theoretical research and builds a curated library of techniques and utilities ready to be switched on at companies today. Prior to this Tim spent six years absorbed in machine learning and data related roles in financial services tech companies including Atlassian, Spaceship and Airtasker.
Our broadcast and media partner: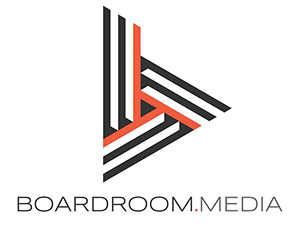 * Source: NPR and Edison Research