2018 Graeme Clark Oration - Professor Paula Hammond
Description
Nanomedicine Comes of Age: How Engineered Materials Are Transforming Medical Treatment - Professor Paula T. Hammond
By alternating positively and negatively charged molecules in sequence, it is possible to generate thin films one nano-layer at a time while controlling the composition of the film with great precision. This electrostatic layer-by-layer (LbL) process is a simple and elegant method of constructing highly tailored ultrathin polymer and organic-inorganic composite thin films.
We have used this method to develop thin films that can encapsulate and release proteins and biologic drugs such as growth factors with highly preserved activity from the surfaces of biomedical implants or wound dressings with sustained release over periods of several days. We have engineered coatings that yield release of different drugs, DNA or protein, resulting in highly tunable multi-agent delivery nanolayered release systems for tissue engineering, biomedical devices, and wound healing applications.
Depending on the nature of the LbL assembly, we can generate thin films that rapidly release proteins or peptides within minutes for rapid hemostasis to stop bleeding in soldiers on the battlefield, or release growth factors that help to regenerate bone in defects where bone may no longer grow. Recently, we have adapted the LbL approach to design nanoparticles that can deliver a sequenced one-two punch to cancer cells through the delivery of drugs in sequence by designing nanolayers that give a staged release. It is possible to design nanoparticles that consist of several nanolayers wrapped around a drug loaded core to allow the release of siRNA to silence mutant genes and lower the defences of cancer cells, followed by chemotherapeutics that enable cancer cell killing in difficult to treat tumours.
Professor Paula T. Hammond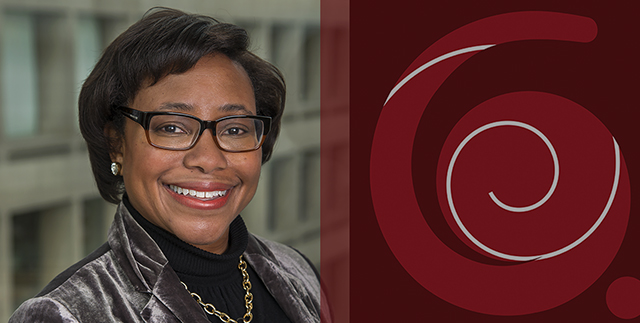 Professor Paula T. Hammond is the David H. Koch Chair Professor of Engineering at the Massachusetts Institute of Technology, and the Head of the Department of Chemical Engineering. She is a member of MIT's Koch Institute for Integrative Cancer Research, the MIT Energy Initiative, and a founding member of the MIT Institute for Soldier Nanotechnology. She recently served as the Executive Officer (Associate Chair) of the Chemical Engineering Department (2008-2011). The core of her work is the use of electrostatics and other complementary interactions to generate functional materials with highly controlled architecture. Her research in nanomedicine encompasses the development of new biomaterials to enable drug delivery from surfaces with spatio-temporal control. She also investigates novel responsive polymer architectures for targeted nanoparticle drug and gene delivery, and has developed self-assembled materials systems for electrochemical energy devices.
Professor Paula Hammond was elected into the National Academy of Engineering in 2017. She was elected into the National Academy of Medicine in 2016, and into the 2013 Class of the American Academy of Arts and Sciences. She is also the recipient of the 2013 AIChE Charles M. A. Stine Award, which is bestowed annually to a leading researcher in recognition of outstanding contributions to the field of materials science and engineering, and the 2014 AIChE Alpha Chi Sigma Award for Chemical Engineering Research. She was selected to receive the Department of Defense Ovarian Cancer Teal Innovator Award in 2013, which supports a single visionary individual from any field principally outside of ovarian cancer to focus his/her creativity, innovation, and leadership on ovarian cancer research.
The 2018 Graeme Clark Oration will be video recorded and available for viewing on the Internet. Photos will also be taken and used on web publications and in print publications or in promotional activities. If you do not wish to be filmed or photographed, please tell our staff members on the day.



When
Wednesday, 4 July 2018
6.15 pm – 7.30 pm

Where
Melbourne Convention and Exhibition Centre
Plenary 3, 1 Convention Centre Place
South Wharf, Melbourne1
3004

The Graeme Clark Oration is a free event but seats are limited, so please register early.