Description
You are invited to attend this year's must see sporting event for 2018 - the NSW Festival of Wheelchair Rugby League.
For spectators this is a FREE event and it is supported by the 2018 International Day of People with Disability and it is the perfect opportunity to find out more about one of Australia's most inclusive and competititve sports.
As well as watching a few games of Wheelchair Rugby League you can also meet our Ambassadors, the Wheelchair Rugby League team and our amazing athletes.
Players should head to the Wheelchair Rugby League website and register to play. Register to play here.
Come and meet Wheelchair Rugby League Ambassadors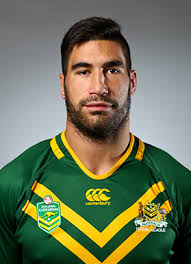 James Tamou
Penrith Panthers NRL forward and representative NRL player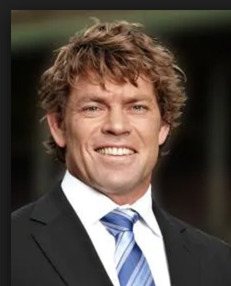 Brett Kimmorley
League legend, representative NRL player and sports commentator
---
About Wheelchair Rugby League
Wheelchair-based version of rugby league where any age and ability can play. It is a game of speed and skill.
How is Wheelchair Rugby League played?
It is played on an indoor court, about half the size of rugby league field. It is a five on five format with a rugby league football where a kick is achieved by a clenched fist and a tackle is achieved by removing Velcro tag from an attacking players' sleeve.
Wheelchair Rugby League is an inclusive sport, and is a variation of the running game that allows athletes with disabilities to compete with and against able-bodied people.
Wheelchair Rugby League aspires to provide an inclusive recreational activity, promote fun, fitness and self-development while fostering good sportsmanship in a safe and positive environment.
The emphasis is on participation, health and well-being of individuals, personal performance, social interaction and self-esteem.
New South Wales Wheelchair Rugby League currently runs a seasonal competitions in Sydney and Western Sydney with plans to grow the sport across Australia.
About International Day of People with Disability
IDPwD is a United Nations sanctioned day that is celebrated internationally. It aims to increase public awareness, understanding and acceptance of people with disability and celebrate their achievements and contributions.
The Australian Government has been supporting IDPwD since 1996 and provides funds to promote and raise awareness of the day around Australia.
Each year the UN announces a theme to observe for International Day of People with Disability. The annual theme provides an overarching focus on how society can strive for inclusivity through the removal of physical, technological and attitudinal barriers for people with disability. This has been occurring since 1992 when the General Assembly proclaimed 3 December as the International Day of Disabled Persons.
In Australia, the National Disability Strategy 2010–2020 commits all governments to a nationwide approach aimed at improving the lives of people with disability, their families and carers. The Strategy's ten-year national framework for reform focuses on better inclusion for people with disability and seeks to create a society that enables people with disability to fulfil their potential as equal citizens. Today, countries all around the world celebrate the day.
You can find out more here: https://www.idpwd.com.au/
Please be advised - We will be filming on the day and taking photographs to promote our sport. Your image may be taken, used and reproduced in any format. By registering to attend this event you acknowledge that your image may be used for the purposes of display, publicity and in promotional materials by the Wheelchair Rugby League and its photographer(s) / videographer(s). You understand that any intellectual property, including copyright and image rights, which arises in the visual images(s) belongs to Wheelchair Rugby League Australia.