Description
Member Forum and Branch meeting (9:00 am to 10:00 am)
The member only forum will update you on several strategic projects that English Australia has been leading. These projects include raising the profile in China of Australia's excellence in the delivery of English language training, our guide to best practice in international student mental health and more. State-specific items will be discussed with all member encouraged to participate.

National ELICOS Market Analysis Seminar (10:00 am to 11:30 am)
We had a record number of colleges participate in our Annual ELICOS Market survey this year, which has provided us with significant data for the only comprehensive survey of ELICOS students (student and non-student visa) in Australia. We will present the key findings from the survey with insights on the duration of study periods (student weeks) and nationality mix for different provider types e.g. Standalone vs University.
This is the only forum where you can access this data.
We will also present an up-to-date analysis of student visa statistics and student visa data to provide a holistic view of the sector's current performance.
The event will conclude with a morning tea and networking opportunity.

The fee structure for the event is:
English Australia member colleges, Corporate and Professional Affiliates, Partner Agents, Survey participants, Government or associated body - Two free registrations with additional tickets at $30 (plus GST) per attendee.
Non English Australia member colleges, non-Partner Agents and other interested parties - $250 (plus GST) to attend Market Analysis Seminar and networking sessions
English Australia would like to thank Allianz Global Assistance for their continued support as Major Sponsor of the ELICOS Market Analysis Seminar.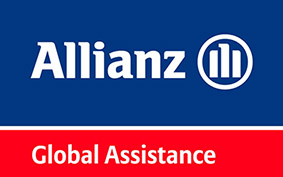 English Australia would also like to thank Intrinsiq for their support as Event Partner of the ELICOS Market Analysis Seminar in Melbourne.