Sales Have Ended
Ticket sales have ended
Registrations have now closed, if you have any questions please contact the event coordinator: Craig bush on 0427 943 155
Sales Have Ended
Ticket sales have ended
Registrations have now closed, if you have any questions please contact the event coordinator: Craig bush on 0427 943 155
Description
The 2018 East Gippsland Beef Conference brings beef producers and leading technical specialists together covering topics that focus on increasing profitability and sustainability of beef enterprises.
** NOTE LIMITED TICKETS STILL AVAILABLE as at 1700HRS August 2nd **
Program - Day 1, August 14th Conference. Check-in and morning tea from 8.30am.
Major Sponsors: Agriculture Victoria, MLA, Bayer Australia, Rabobank, East Gippsland Shire and Bill Wyndham & Co.
Robert Herrmann, Mecardo Analysis:
Beef industry market outlook and analysis - demand is strong, when will the market rebound?
Phil Holmes, Holmes & Co:
1. What separates the best from the rest?
2. Geting serious about productivity.

Erica Ayers, producer, Esperance, WA.
1. Managing kikuyu pastures for production and profit.
2. Benchmarking pasture and grazing systems - a producer story.

David Packer, Meat and Livestock Australia.
A value chain approach to genetics - potential benefits for the commercial producer.

Lindsay Marriott, Tarwin Lower.
Using individual animal electronic ID for beef cattle production.

Angus Street, Auctions Plus.
Do we have an Amazon-style disription ahead for livestock marketing?

Rick White, Bayer Australia.
Weaning best practice. Selenium test results and kikuyu challenges

Paul Cusack, Australian Livestock Production Services
Better understanding the rumen. Feeding dry feed, green-dry feed transitions, filling feed gaps.

Auctions Plus hands on workshop (limited places available).

Q&A panel session with Agriculture Victoria and some of the conference speakers.
"Where to from here?" A panel of industry specialists discussing options for Gippsland beef producers for spring and summer.

Networking time with finger food.
Time to catch up with other delegates, sponsors and presenters.
Program - Day 2: August 15th. Farm Tours
Sponsored by Elders Bairnsdale.
Your farm tour ticket is included in the price of the conference ticket. But you MUST select a FARM TOUR ticket here in this Eventbrite page. This is so we do not over allocate buses and for catering purposes.
An opportunity to visit local farms and hear from local farmers about how they are operating their business in current seasonal and market conditions.
Option 1: John and Helen Bates, Munro. David and Ruth Read and Jenn Ribolli at Perry Bridge.
Option 2: Barry and Topsy Newcomen, Ensay.
Buses leave Elders Bairnsdale at 08.30am. Breakfast from 07.30am at Elders Bairnsdale.
Booking Instructions: Important, please read!
Conference Tickets
If your main occupation is a FARMER, select the STANDARD FARMER ticket. If you have a farm, but your main occupation is off-farm, select NON-FARMER ticket below. Retired FARMERS may choose the FARMER ticket. If there is another reason why you should get a FARMER ticket that is not mentioned above, call the event manager, contact details below.
If extra people from the same business are attending with the FARMER, select the ADDITIONAL PERSON SAME FARM BUSINESS ticket.
If you are not a FARMER, select the NON-FARMER ticket.
If you are STUDENT, select the STUDENT ticket.
Conference check-in opens at 08.30am for a 9.30am start. Morning tea provided on arrival.
Auctions Plus Worksop
This year we are offering a hand-on Auctions Plus workshop as one of the concurrent session options during the conference. Angus Street from Auctions Plus is running the workshop. Tickets numbers are strictly limited to 25 tickets to make it a worthwhile experience for participants. Select this ticket type if you want to go to the Auctions Plus workshop. If no tickets are available, it means all tickets are already allocated. The workshop is included in the price of the conference ticket. Requires the purchase of a conference ticket. BYO device (laptop, tablet, phone).
Dinner Tickets
If you want to go to the conference dinner, select the DINNER ticket. All tickets are the same price.
Farm Tour tickets
If you choose to go on the FARM TOUR on DAY 2 of the conference, August 15th, select the FARM TOUR ticket. These tickets are FREE but do require purchase of a CONFERENCE TICKET.
QUICK AND EASY ticket selection and purchase process - follow these steps:
1. Ticket selection window. Select all the conference tickets you want (including FARM TOUR if you are going on the farm tour) and enter the quantity for each ticket type. Click CHECKOUT.
2. Order Form / Registration page: Answer the questions about the ticket buyer (your name, email address), then fill in the Registration Type and Tax Receipt Info form, (so you get a proper tax invoice), payment details, and billing details.
3. Answer the questions for Ticket #1. Eventbrite has already filled in the information you just entered above for the ticket buyer. Now complete the other questions about your occupation, farm (if applicable) and dietary requirements. You only have to answer these questions ONCE, unless you are buying extra tickets on behalf of someone else and the information is different.
4. Move on to Ticket #2 (assuming you have selected more than 1 ticket). To make it QUICK and SIMPLE, there is a drop down list called "COPY DATA FROM" which allows you to select TICKET#1 (the conference ticket) from the list. Select TICKET#1 in this list. It will copy and paste all the information you already entered in TICKET#1 (conference ticket) into the next ticket you are ordering. SIMPLE. But you do need to change the name on this ticket if the ticket is for someone else. You can also change anything else evenbrite has filled in if you need to.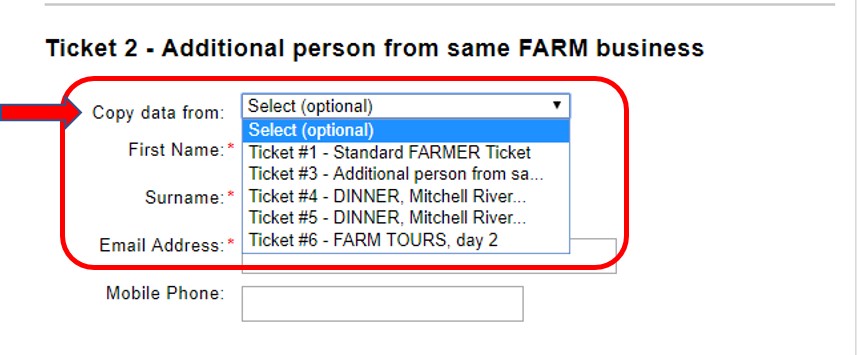 5. Move on to Ticket #3 and so on, using the same process as in point 4 above. Remember, to change the name on the ticket if the ticket is for someone else. Having the right name on the ticket is important so we can do things like print name badges for everyone at the conference using the information you provide us.
6. When you are finished, press the green PAY NOW button to make payment.

This information is repeated in the Order Form/ Registration Page.
For more information, contact:
Craig Bush on Mobile 0427 943 155
Please be advised that photographs may be taken at this event for use on the Agriculture Victoria website and in communications material. Please email darren.hickey@ecodev.vic.gov.au before the event if you wish your images to be excluded from such use.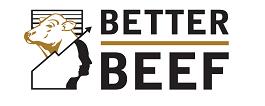 Major Sponsors of the 2018 East Gippsland Beef Conference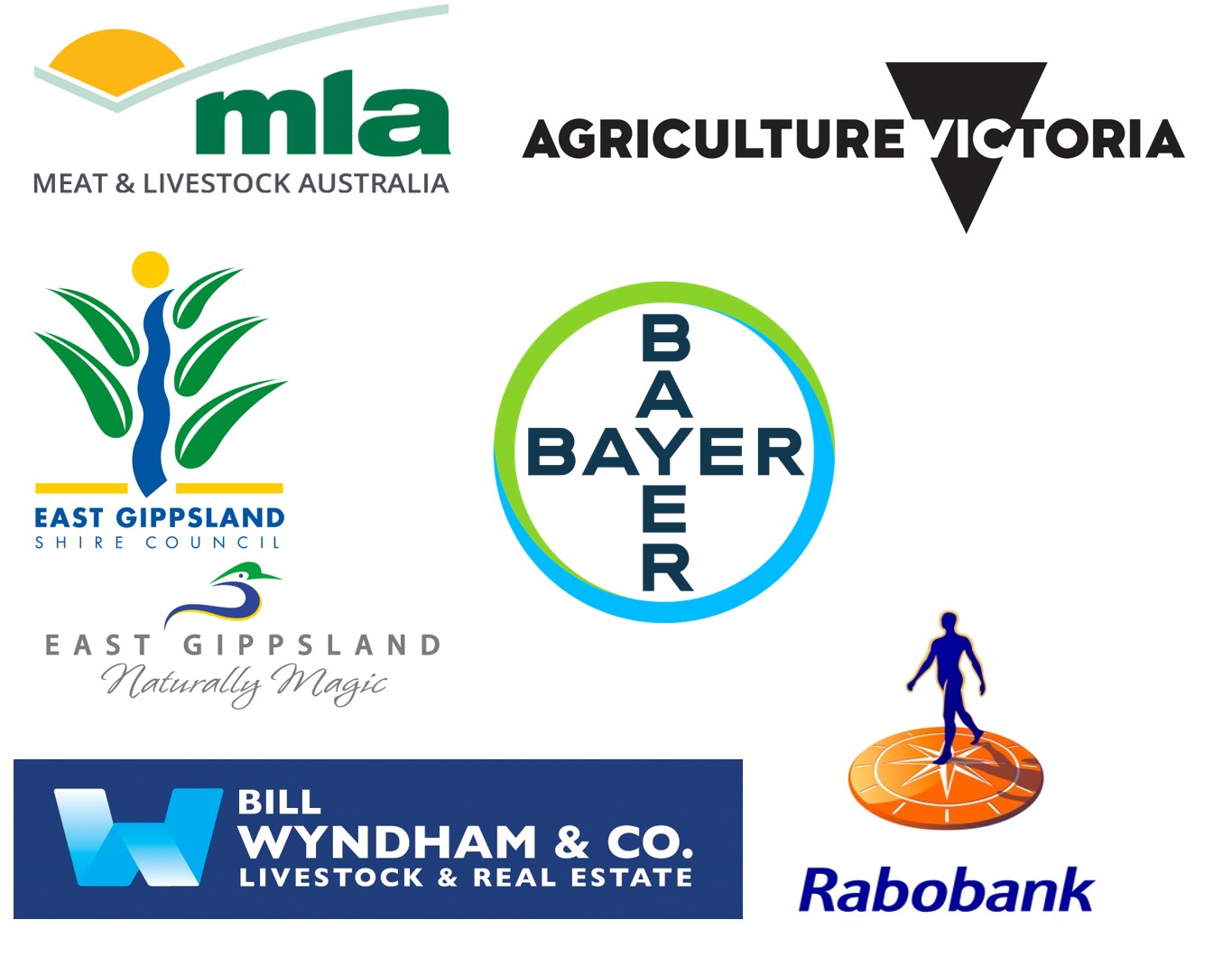 The 2018 East Gippsland Beef Conference Farm Tour program is sponsored by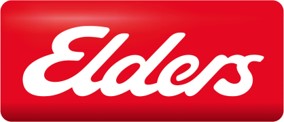 Australian Livestock Production Services