Description
Stallholders are asked to register and book their site for the balloon glow which attracts up to 10,000 people. The main focus of the markets is food and wine from within 100 miles of Canowindra. Food Stalls are asked to provide a minimum of 400 serves to cater for the numbers of people. There are limited sites available for craft stalls selling local crafts, no imported products please, and NO MORE COFFEE VANS. Thank you.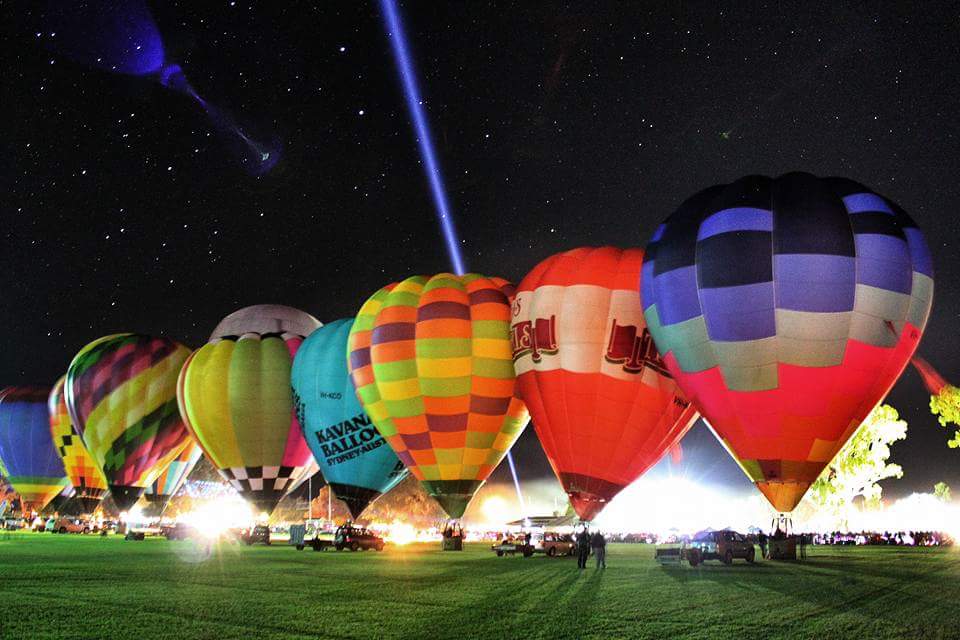 All sites are 3meters*3meters but double sites may be booked.
Proceedings:
Night Market Stallholder Set Up 12.00pm - 3.00pm
Night Market gates open 3.30pm
Balloon Glow – 7.00pm
If you would like to be a part of the Cabonne Country Balloon Glow and Twighlight markets, please read through the following conditions and complete the Registration Form.