Description
The 2017 SCHN Annual Paediatric Trauma Seminar is proudly presented by the trauma services of the Sydney Children's Hospital Network (SCHN) in collaboration with the NSW Institute of Trauma and Injury Management (ITIM), a network of the Agency for Clinical Innovation (ACI).
Venue: Lorimer Dods Lecture Theatre, Education Centre, The Children's Hospital at Westmead
Date: Friday 26th May 2017
Time: 8.00am - 3.00pm
Program:
08:00 Registration & Coffee
08:30 Welcome

Spinal Cord Injuries
08:40 C-spine injuries & immobilisation. Dr Donovan Dwyer, Trauma Director SCH & Staff Specialist ED SCH & SGH

09:00 Case Study: pre-hospital/Transfer. Tina Kendrick, CNC Paediatrics, NETS

09:20 Case Study. Bronwyn Smith RN, PICU, CHW

09:40 Case study: Inpatient rehabilitation and discharge planning. Julie-Anne Macey, Inpatient Rehabilitation CNC, CHW

Questions

10:15 Morning tea

Eye Injuries
10:45 Case Study. Sarah Adams, CNC Trauma, SCH

11:00 Eye emergencies. Dr Alex Tzannes, Emergency, Retrieval & Trauma Consultant, St George Hospital

Imaging in Paediatric Trauma
11:20 What, when, why, how? – Trauma series x-rays. Dr S Soundappan, Staff Specialist, Head of Trauma, CHW

11:40 Interventional radiology in Paediatric trauma. Dr Murthy Chennapragada, Staff Specialist, Interventional Radiology, CHW

12:00 Trauma X-rays: Quiz. Dr Dermot McDowell, Surgical Research Fellow, CHW

12:20 SCHN Paediatric Trauma Hotline. Kay Best, CNC Trauma, CHW

Questions

12:45 Lunch
Other Interesting Stuff
13:30 Case Study. Claire Collins, CNS Trauma, SCH

13:45 Pelvic #'s. Dr Donovan Dwyer, Trauma Director SCH & Staff Specialist ED SCH & SGH

14:15 Ultrasound applications: pre-hospital & ED. Dr Neil Ballard, Emergency & Retrieval Consultant, SCH, RPAH & HEMS
Questions
15:00 Lucky door, evaluation & close

For further information contact:
Glenn Sisson (ITIM)
Ph: 02 9464 4665
Email: glenn.sisson@health.nsw.gov.au
Proudly supported by: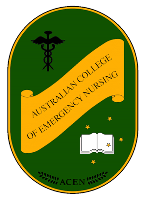 FAQs:
What are my transport/parking options getting to the event?
See the Children's Hospital at Westmead website
My organisation is paying the registration fee. Can they be invoiced?
If you wish to be invoiced, proceed to checkout then under the payments section select the payment method "Pay by invoice." Enter the details as requested on the online form. Once completed, click the "Send invoice" button to complete the registration. Please ensure you contact frank.jin@health.nsw.gov.au to arrange the raising of an invoice.
What is the refund policy?
Refunds are available up to 1 week prior to the event. A 10% admin fee will be deducted from the refund. To request a refund please contact the event organiser as per above.