2017 Professional Development Events for GP, Health Care & Cosmetic Dental...
Description
Professional & Personal Development Events to help your Practice grow.
Sustaining a medical, cosmetic injecting, health care or dental practice in a competitive market is a challenge to all health care practitioners and practice managers. So our team at Cosmetic Surgery for Women & Aesthetic Surgery for men is hosting FREE Professional & Practice Development Presentations quarterly in 2017. The themes revolve around running a smooth practice, team develoment, avoiding no shows and late cancellations, and creating service excellence for your patients to successfully grow your health care or dental practice.
Cost: No Charge (FREE*) to attend for GPs, Health Care Specialists, Cosmetic injectors/Cosmetic Dentists and Practice Managers or Practice Nurses. RSVP a must for catering purposes. *Each attendee must register individually with their clinic name and address, mobile phone number, and email and bring a business card. Spouses and Clinic support teams welcome.
Spouses and support teams of health care clinics are welcome.
Our SEPTEMBER Professional and Personal Development Event features international speaker Donna Hanson.

When: Wednesday, 13th September 2017
Time: 6 pm to 6.30 pm arrival and drinks and nibbles and socialising
Presentation start is at 6.45 pm for approximately 1 hour (may be used for self-reported or self-directed CPD for some professions)
Ends at Approximately 8.30 pm.
Where: Amora Riverwalk Hotel in Richmond.
Parking passes provided to first 30 attendees if you park beneath the venue.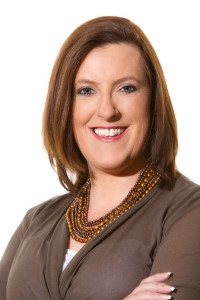 Donna is an expert on Productivity with Technology
Donna works with businesses to increase productivity and reduce risk with technology. A former personal assistant to a managing director of a national organisation, Donna KNOWS what it takes to be productive in the REAL world. Donna is the founder of a productivity focussed computer training company and she has worked with global brands, state and federal government departments.
In Donna's words: "More than ever, in our 24/7 connected world, we need to start working SMARTER and not HARDER and leverage everyday technology to unlock more hours in our day." She'll be focusing her presentation on TECH TIPS and Email Security for health care professionals.
Register below or visit our webpage to express interest.
Who should attend our Professional Development Events for Health Care Professionals?
This presentation will be valuable for GPs, Bariatric Surgeons, Cosmetic Dentists, Specialists, Cosmetic Injectors, Nurses, Practice Managers and other healthcare support professionals. You'll enjoy industry networking as well as Personal, Professional and Practice Development tips from a variety of top Speakers (one Featured Speaker presents at each Quarterly event).
RSVP required to save your FREE place for our SEPTEMBER and NOVEMBER events today.

How to register: You can register on EventBrite (Free ticket) or visit our GP event page.
Please be sure to add these EVENTS to your calendar and diary so you don't miss our fun, informative and helpful event. Network with other health care clinicians in Melbourne and grow your practice.
---
About our 2017 EVENTS for Healthcare Professionals and Specialists
We offer Quarterly Personal/Professional/Practice Development presentation events in our 2017 Series.
The 4 part series of Quarterly Presentations and networking sessions, plus a gala event, is hosted by Dr Craig Rubinstein and his team of Specialist Plastic Surgeons and Support Teams practicing in Hawthorn East, Berwick and Williamstown.
Here's our PIPs (Professional Improvement Presentations) are organised
Attendees enjoy pre-session networking in healthcare, delicious nibbles and drinks as well as catching up with other healthcare professionals working in the medical, bariatrics, cosmetic injecting, cometic dentistry and general healthcare fields in Melbourne and outer regions of Victoria.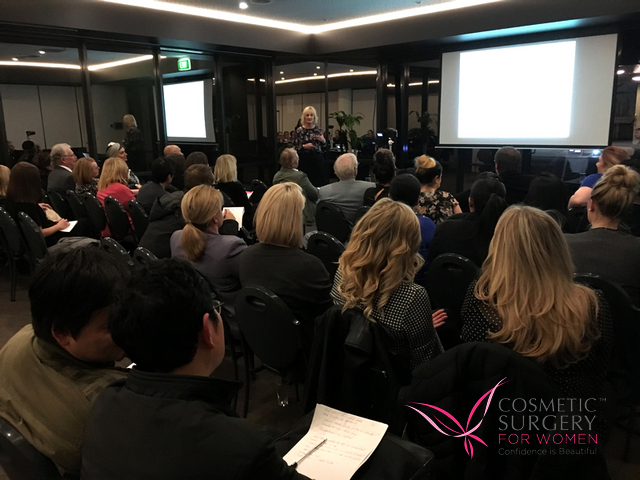 NB: Photos and videos are often taken at our events and may be used by our social media team or on digital or print forums.


---
"Practice Tech Tips, Email Tips & Basic Security"
The featured speaker for our SEPTEMBER event is productivity tech expert Donna Hanson.
Date: Wednesday, 13th September 2017
Time: 6.00 pm to 8.30 pm (nibbles and drinks at 6 pm, please arrive before the presentation start of 6.45 pm). Parking exit passes can be provided so you can park downstairs if needed.
Where: Amora Riverwalk Hotel in Richmond (You MUST RSVP to attend).
Find out more about tech tips for your practice, including email tips

Learn the basic security tips for your health care practice
Our events for Medical Professionals & Healthcare Colleagues in Melbourne and regional Victoria are hosted by Dr Craig Rubinstein and his leading team of Specialist Plastic Surgeons (Melbourne, Williamstown and Berwick).

Events can be taken alone or in a Series
Our Quarterly presentations can be attended individually or as a series. The September event is the 3rd in our series.

They are designed to stand alone, but are best when attended as a series of four evenings (one per Quarter). They are catered and are FREE to attend so long as you work in healthcare, bariatrics, cosmetic injecting, general practice clincs, medicial services or cosmetic dentistry. If you're not sure, please register and provide your details and ask if you are eligible to attend.

RSVP is required for catering purposes.
---
More information about our GP events and our monthly Surgery Patient Events can be found on our general EVENTS
page.
*Attendee criteria for our FREE events (you must meet this criteria to attend)
You must work in healthcare or in support of healthcare Clinics, GPs or Specialists to be eligible to attend.

Each attendee must register to attend separately, including their contact details of a valid email, valid mobile telephone number, Clinic or Practice information, title and address information.

Privacy: The information will be used to keep you notified of our events and will not be given to third parties.Photos and videos however are taken at our events for our social media channels.

Nurses, Practice Managers, Spouses and Bariatric Specialists are encouraged to co-attend with your Health care team. It's a fun and informative event held only 4 times each year (Quarterly). Register today and you'll enjoy substantial Finger Foods and Drinks during the pre and post mingling & networking. More information on future events can be found on our EVENTS pages.
Our Events are often available for you to self-report CPD or CEC (self-directed)
Self-reported, self-directed CPD points MAY be earned by attending our events depending on your medical industry and your continuing education or CPD point requirements. Ask us for a Certificate of Attendance if required (these will be emailed to attendees after the event, upon request).
Hosting Surgeons' website: www.plasticsurgeons.com.au.
How to RSVP for our SEPTEMBER Event.
The best way to RSVP is to fill in the RSVP form below. Be sure to include your mobile phone number and register each individual separately. Alternatively, you can register via our webiste OR contact Michelle on (03) 88491444 or email michelle@plasticsurgeons.com.au.
Be sure to add these great events to your calendar so you don't miss out!
PS: You will need to validate your affiliation with the general healthcare, dentistry, bariatric or cosmetic injecting industry. Bring your business cards with you on the night and include your mobile number and full clinic/practice name when registering as well as the full information of any co-attending team members or spouses.
Series Titles and Event Dates
Our Inaugural event was held on the 30th of March and featured David Moffet on improving your service excellence and avoiding late cancellations, attrition and no shows.

Our 20th June event featured Jayne Bandy on communication tips and phone tips to have persuasive conversations with patients and how to improve appointment attendance and loyalty.

Our 13th September event features Donna Hanson on Tech Tips & Email Security Tips for healthcare practices.

Our 20 November event features BRANDING expert Jane Anderson, author of "Impact: How to Build your Personal Brand for the Connection Economy".
We also have a GALA event later in the year. We look forward to seeing you at our next event!