Description
Member Forum (10:00am to 11:30am)
The member only forum will provide members with an update on a range of initiatives aligned with the recently launched English Australia 2020 Strategic Plan, as well as the initial consultation on the National ELICOS Standards.
National ELICOS Market Analysis Seminar (11:30am to 1:00pm)
This seminar will report on the data from the only comprehensive survey of ELICOS student data (student and non-student visa) in Australia. Up-to-date analysis of student visa statistics and student visa data will also be presented to provide a wholistic view of the current sector performance.
A networking lunch will be provided (1:00pm to 2:00pm)
EdTech Roadshow (2:00pm to 5:00pm)
English Australia attendees are invited to also attend the free EdTech Roadshow sessions on the theme "Improving Margins through pragmatic use of technology". Industry experts will speak on topics that relate to technology use at international education schools. Please note this session is only available to Educational Providers.
The fee structure for the event is as follows:
English Australia member college, Corporate and Professional Affiliates, Partner Agents, Survey participants, Government or associated body - Free all day

Non English Australia member colleges, non Partner Agents and other interested parties - $250 (plus GST) to attend Market Analysis Seminar and networking sessions

EdTech Roadshow - Free. Registration also available at the EdTech Roadshow Eventbrite page
Please note space is limited at each venue and therefore only 1-2 representatives from each institution will be eligible to attend.
English Australia is pleased to announce our partnership with the EdTech Roadshow.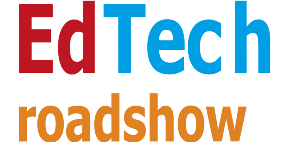 English Australia would also like to thank Allianz Global Assistance for their continued sponsorship of the Market Analysis Seminar.