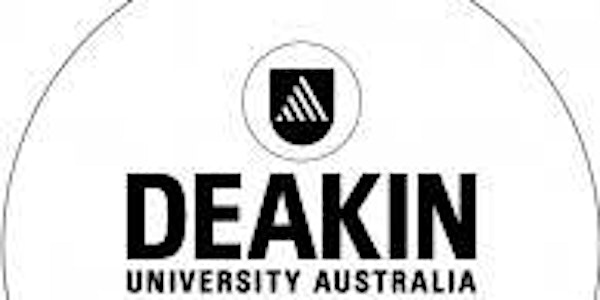 2017 Business Analytics Conference
Location
Deakin Downtown – Level 12 Tower 2
727 Collins Street
Melbourne, VIC 3008
Australia
Description
***************************************
2017 Business Analytics Conference
***************************************
The 2017 Business Analytics Conference is to establish a forum for analytics professionals and researchers to present their investigation and share their in-insights in the analytics field. The conference covers all aspects of the analytics discipline, including health analytics, learning analytics, cognitive analytics, utility analytics, business intelligence, etc.
Registration fee: AUD$25

==========================================================================
2017 Business Analytics Conference
21 Sept 2017 (Thur) 9am-4pm
Venue: Deakin Downtown Centre, Melbourne
(Level 12, Tower 2, 727 Collins Street, Melbourne Victoria 3008)
Time
Agenda
Keynote Speaker
9am
Welcome
Prof Rens Scheepers
Head, Department of Information Systems & Business Analytics, Deakin University
9:05am
Opening speech
Prof Mike Ewing
Executive Dean, Faculty of Business & Law
Deakin University
9:25am
How Learning Analytics Drives Better Learning Outcomes and Student Achievement
Paul Petrulis
Vice President, Cengage Learning
10:05am
Top 5 Criteria for Analytics Success
Andrew Painter
Regional Manager, Altis
10:45am
Morning tea
11:00am
Why the Future of BI is All About the Why
Glen Rabie
CEO, Yellowfin BI
11:40am
Can AI Improve Business Analytics?
Michael Rochanakij
Director, KPMG
12:20am
Using Machine Learning and Natural Language Processing to Enable The Audit of Financial Advice
Dr Christopher Butler
Manager (Cognitive Analytics), IBM Research
1:00pm
Lunch (& ACS students membership talk)
1:30pm
Utilizing Analytics to Enhance Decision Making in the Utility Business
Mac Leung
Lean Six Sigma Black Belt, Jemena
2:10pm
Data Analytics in Telematics Industry
Roland Estrella
Manager, Taxi Services Commission
2:50pm
Healthcare Analytics: Issues and Academic Research Directions
Dr Shah Miah
Program Director, Victoria University
3:30pm
Examining Online Mastery Learning through Two-phase Learning Analytics
Dr William Yeoh
Director, IBM Centre of Excellence in Business Analytics, Deakin University
3:55pm – 4pm
Closing
Dr William Yeoh
Conference Chair, Deakin University
--------------------------------------------------
Conference Organising Committee
--------------------------------------------------

William Yeoh (Chair)
Ali Tamaddoni Jahromi
Lasitha Dharmasena
Morteza Namvar
Kia Hadji Abootorab Kashi
Jay Zeal
Zahra Hosseinifard
Angeline Yip
Contact: william.yeoh@deakin.edu.au
Skype link for the conference (online participation): https://skype.deakin.edu.au/meet/william.yeoh/37DPKBNS